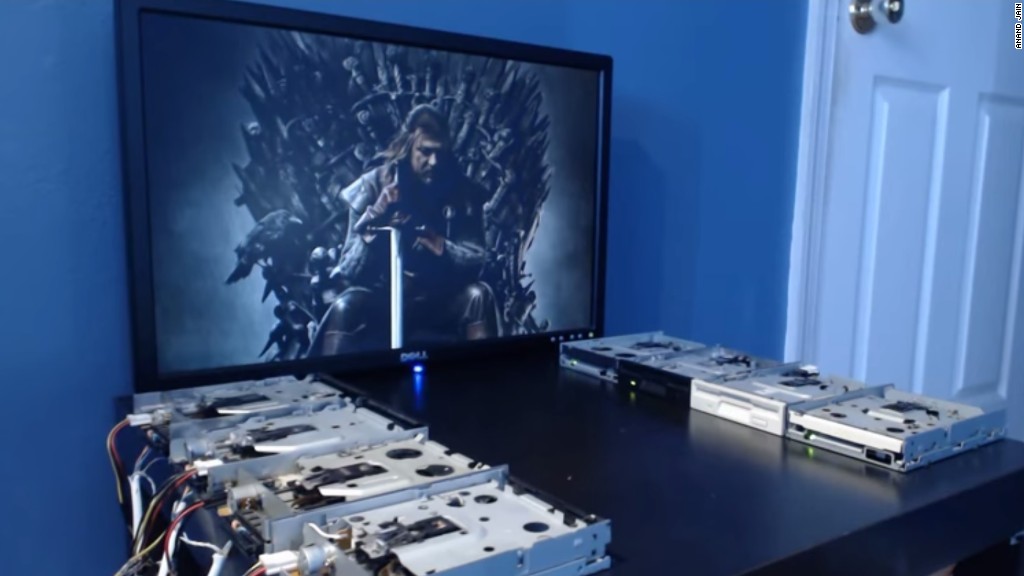 Disclaimer: The following story includes major spoilers from Sunday's episode of "Game of Thrones."
"Game of Thrones" spent the lapse between seasons five and six being peppered by questions about Jon Snow's fate. Based on Sunday's extra-long finale, the producers will be spared that irritation, but anticipation for next season should be no less palpable.
"Thrones" is known for loading up its penultimate episode with huge, Imax-quality battle sequences, as it did last week, living up to HBO's old "It's not TV" slogan.
Still, the 69-minute finale Sunday was hardly a low-key exercise. Rather, it contained a major, much-discussed reveal, and advanced the story in ways that bring a possible endgame into much greater focus.
"Game of Thrones" is almost surely the most analyzed, parsed and theorized-about show on television -- one of the high-class problems associated with being a huge genre hit.
As a consequence, much has already been made of the ascendant role female characters have played this season. While scenes of violence toward women have triggered past controversy, this year women not only took center stage but proved every bit as ruthless and resourceful as any of the men.
Related: 'Game of Thrones' epic battle: Jon Snow vs. the most hated man on TV
In the finale, the clear theme was vengeance -- which was exacted on multiple fronts. That included Cersei Lannister (Lena Headey) seizing control by eliminating the High Sparrow (Jonathan Pryce) and his zealot followers who humiliated her.
Having painstakingly transformed herself into an assassin, Arya Stark (Maisie Williams) also achieved payback -- in a brilliantly mounted sequence -- for the program's most notorious act of barbarism: the Red Wedding.
Elsewhere, the witch Melisandre (Carice van Houten) was banished for her role in the death of young princess Shireen, one of the fifth season's most stomach-turning interludes.
Finally, the multi-episode dive into "Thrones" mythology confirmed what has long been a source of speculation: Jon Snow (Kit Harington) is not the illegitimate child of Eddard Stark, but rather his nephew. That creates plenty of tantalizing possibilities, especially with Daenerys (Emilia Clarke) beginning her massive invasion.
Amid the waves of often-breathless media hype, it's easy to lose sight of what a towering achievement the show represents, not merely in its giant canvas but its stellar talent. This season included the likes of Diana Rigg, Max Von Sydow, Pryce and Ian McShane, beyond the vast roster of regulars.
Related: 'Game of Thrones,' NBA Game 7 to do battle on Sunday night
It's worth noting, too, that the series has deftly moved past George R.R. Martin's books. While that baton pass seemed treacherous, it has enriched the experience in certain ways, while tempering the smugness quotient among those who have read all the novels.
Even with its narrative leaps, it's almost hard to imagine "Thrones" completing this sprawling story in the two seasons that remain. After all, the finale offered plenty of foreshadowing regarding "the great war ... still to come" with the White Walkers, pitting the living against the armies of the dead.
If this were a play, the curtain calls alone ought to take three episodes, and the producers are talking about wrapping the whole thing up in 13.
Still, at this point it's hard to second-guess producers David Benioff and D.B. Weiss, who, working with Martin, have created a series for the ages. And while it's hard to predict when and how its Winter will end, if what remains rivals what has transpired, calling it "epic" won't fully do it justice.
CNNMoney and HBO, which broadcasts "Game of Thrones," are both owned by Time Warner (TWC).