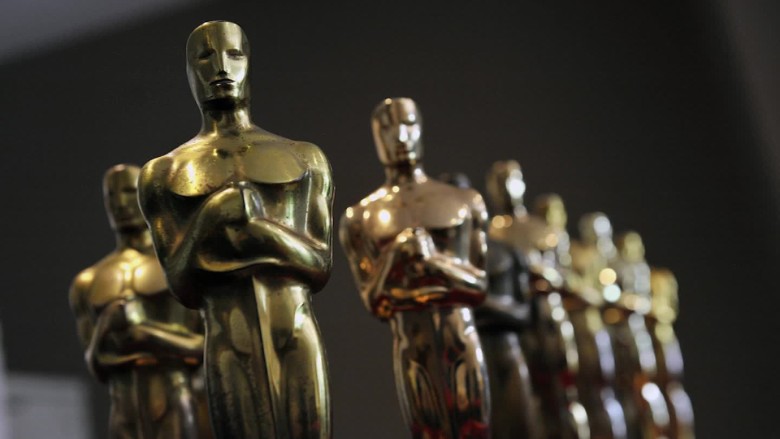 Seeking to reaffirm its commitment to diversity in the wake of the #OscarsSoWhite controversy, the Academy of Motion Picture Arts and Sciences has extended invitations to 683 new members, which would grow the organization by roughly 10%.
A breakdown provided by the academy noted that 46% of those being offered membership are women and 41% are people of color, which will raise the percentages within the organization to 27% and 11%, respectively.
Within the actors branch -- which includes some of the most recognizable members to the public -- the list includes John Boyega (of "Star Wars: The Force Awakens"), Idris Elba, Anthony Anderson, Regina King, Michelle Rodriguez, Daniel Dae Kim, Freida Pinto and America Ferrera.
The roster also includes 28 Oscar winners, and 283 international members, representing 59 countries overall.
In the directors branch, those invited include "Creed's" Ryan Coogler, and Lana and Lilly Wachowski, the siblings responsible for "The Matrix" trilogy.
Related: Academy Award voting tests diversity vow after #OscarsSoWhite campaign
In a statement, Academy president Cheryl Boone Isaacs said the new members "know they view this as an opportunity and not just an invitation, a mission and not just a membership."
The academy's overwhelming white, male makeup has come into question because of the lack of minority nominees in any of the acting categories the last two years.
Amid criticism and threats of an Oscar boycott, Isaacs pledged in January to take steps to foster greater diversity within the group and the awards, maintaining that the peer group is "going to lead" on the issue. Toward that end, the number offered membership more than doubles those admitted in 2015.
The academy is currently holding elections for a third of its 54-member board. That process will conclude on July 12.