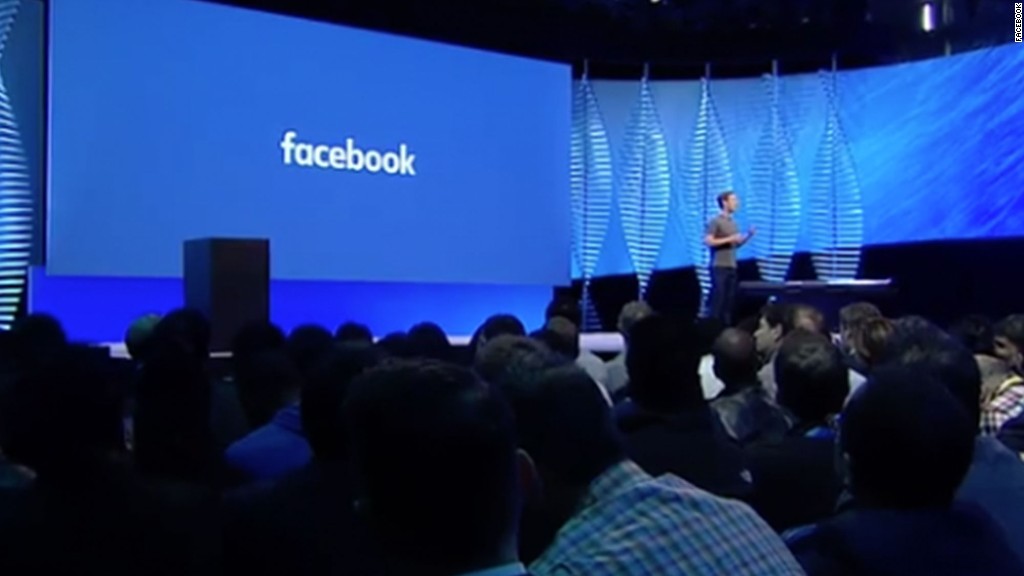 Facebook is changing its News Feed to prioritize posts from users' friends, possibly at the expense of publishers that rely on referral traffic from the site.
At the same time, the company on Wednesday is publishing its "News Feed Values," a new document that outlines its approach to the ranking algorithm.
The #1 value is "connecting people with their friends and family," the document says. The #2 value is providing information like news stories and #3 is providing entertainment like Facebook Live videos and funny photos.
The document also describes News Feed as a "platform for all ideas" and says "we don't favor specific kinds of sources -- or ideas."
Related: Facebook will require political bias training for employees
Last month, the company was scrutinized for signs of anti-conservative bias after Gizmodo reported that former workers suppressed some conservative news stories from the site's Trending Topics box.
Facebook denied the allegations of bias but acknowledged that it could do more to gain users' trust.
"I think it became clear that we needed to be more proactive," Adam Mosseri, the head of News Feed, said in an interview with CNNMoney Tuesday.
News Feed is the beating heart of Facebook (FB). The algorithm looks at likes, comments, the recency of a post, and other factors, and ranks stories accordingly for each user.
The company's "News Feed Values" have been known and discussed internally for years, Mosseri said, but making them public may erase some of the mystery surrounding the feature.
"Friends and family first" is the main takeaway.
It's a logical statement by Facebook, given its beginnings as a collegiate social network, and its desire to draw users back by personalizing the content they see.
The ranking change is meant to help users "connect more with their friends, particularly the ones they care about the most," Mosseri said.
The move is sure to stir more anxiety among big and small publishers. Media companies now depend on Facebook for a big chunk of monthly traffic and are sensitive to every tweak to the News Feed. Facebook also recently started paying a number of news outlets -- including CNN -- to produce videos for Facebook Live.
"There are more and more publications on Facebook posting more and more often," Mosseri said. "What we're doing with this ranking change Is ensuring that people still connect with their friends and family."
He acknowledged that "publishers may see a noticeable but small change in referral traffic" as a result of the change.
"It'll vary," he said, because some publishers rely on traffic from their own branded Facebook pages, while others get more clicks from individual users sharing their stories.
"The links that people share to your publication for their friends will actually be valued higher" with the change, Mosseri said.
But the bottom line is that posts that come directly from news web sites, entertainment destinations, political campaigns and other sources will be squeezed.
Mosseri said the change is not "humongous" -- he called it "significant, but no more significant than the other changes we've announced."
Facebook announces adjustments to the ranking algorithm roughly once a month. Smaller tweaks are made every day.
Correction: An earlier version of this story misnamed Adam Mosseri as Alex.