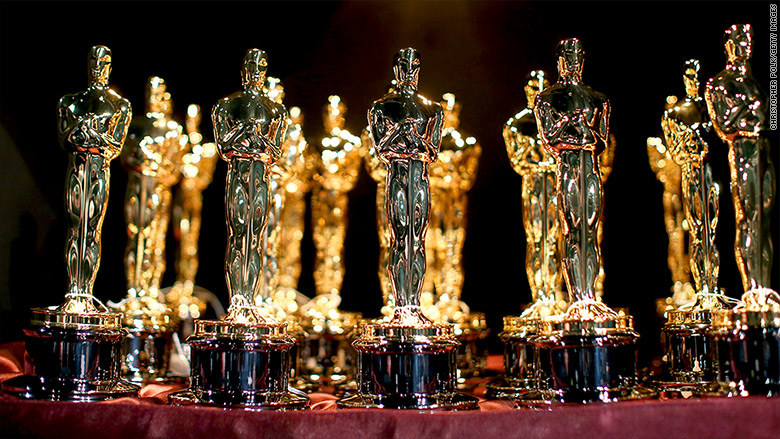 The #OscarsSoWhite campaign -- a viral response to the lack of minority nominees in Academy Award acting categories the last two years -- yielded pledges to do better and make tangible steps toward reform. It has also focused rare attention on this week's Academy of Motion Picture Arts and Sciences board elections.
While the controversy has heightened media awareness of that voting process -- which begins June 29 and concludes July 12 -- it's a reminder of how imperfect the academy is as a conduit to deal with structural imbalances within the entertainment industry.
As the New York Times noted, there are only five minorities among the 66 candidates vying for 17 open board seats. Women account for just under a third of the candidates.
In hindsight, the most surprising thing about #OscarsSoWhite was how flat-footed academy officials appeared in response to it. After the prior year's nominations became a referendum on movie industry diversity, or the lack thereof, it wasn't hard to anticipate blowback to a potential repeat of that scenario.
In January, facing talk of an Oscar boycott, the academy pledged to aggressively address the issue by introducing more women and minorities into its membership -- a select club of roughly 7,000, without a whole lot of turnover.
"The Academy is going to lead, and not wait for the industry to catch up," President Cheryl Boone Isaacs, who is African-American, said at the time.
Related: Oscars brings in third-lowest viewership in history
Even then, the idea of the academy leading sounded like a tough promise to fulfill, given that its awards are selected based on what Hollywood chooses to produce. While greater inclusiveness within its ranks represents a laudable goal, without fundamental changes across the industry there's no assurance of a correlation between a more diverse membership and an Oscar ceremony whose nominees reflect those values.
In that context, the voting scheduled to take place over the next two weeks, for a third of the elected seats on the 54-member board, is merely the latest subplot in a larger, more complicated story.
Significantly altering the board's composition won't be achieved by one election, any more than the academy can quickly overhaul its members, some of whom were understandably upset over suggestions that purging the organization was necessary in order to achieve progress.
Related: 'Hamilton' falls just short of history with 11 Tonys
Whatever the academy's intentions, the best hedge against future whitewash allegations would be greater diversity in front of and behind the cameras, as well as a lineup of movies that provide voters with more minority contenders from which to choose.
None of those objectives can be implemented overnight. That leaves the Oscars as a powerful symbol, but only one of the more visible manifestations of a bigger challenge.
On the plus side, greater diversity at other major peer-group honors, including the Emmys and Tonys, has been encouraging. And as actress Viola Davis said at last year's Emmys in accepting her award for ABC's "How to Get Away With Murder," "You cannot win an Emmy for roles that are simply not there."