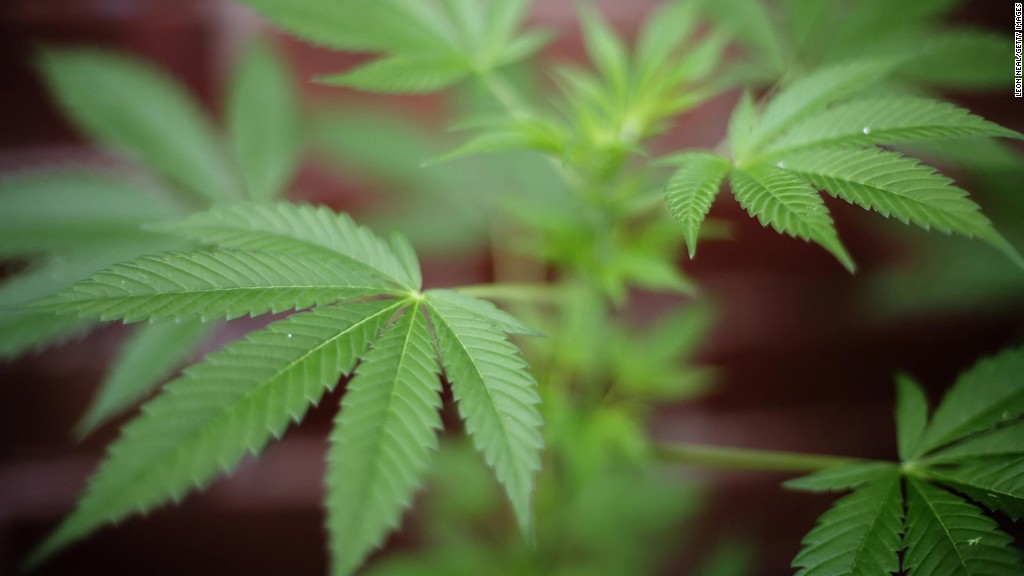 Eight states, including California, will vote to legalize weed either for recreational or medical purposes in November.
The legalization of marijuana for recreational use will be on the ballot on Nov. 8 in California, Nevada, Arizona, Massachusetts and Maine, according to Allen St. Pierre, executive director of the National Organization for the Reform of Marijuana Laws, or NORML. Legalization for medical use will also be on the ballot in Florida, Missouri and Arkansas on that same day.
"This is really a watershed year for marijuana legalization, so I'm hoping that we'll see some big changes in November," said F. Aaron Smith, co-founder and executive director of the National Cannabis Industry Association.
Smith said he's "especially excited" about California. It's the most populous state in the country and the sixth largest economy in the world, surpassing France.
"California really is the linchpin for hemispheral legalization," said St. Pierre of NORML, hoping that a green light in California could trigger a snowball of legalization throughout the country.
California Secretary of State Alex Padilla confirmed on Tuesday that the legalization initiative exceeded the 402,468 signatures required to put the issue on the ballot.
If the initiative is approved by voters, it would impose a 15% sales tax on retail sales of pot with additional taxes on the growers.
The supporters of the initiative, like Dale Gieringer of the California chapter of NORML, say this could raise more than $1 billion in annual tax revenue and estimate that law enforcement costs could be reduced by at least $100 million. This is based on the assumption that retail sales would be at least $7 billion a year.
Related: Cotton candy, tooth picks, pet gel: all products made from marijuana
But tax revenue estimates for legalized pot tend to vary widely, are not always reliable. When the voters of Colorado legalized recreational marijuana in 2012, the state estimated that tax revenue from retail special sales could total $70 million during the first full fiscal year of dispensary sales. But in that time period, July 2014 to June 2015, the state actually brought in $42 million in retail special sales tax.
Medical marijuana is already legal in California, which was the first state to legalize it in 1996. But despite California's weed-friendly reputation, there's no guarantee voters will pass another legalization law.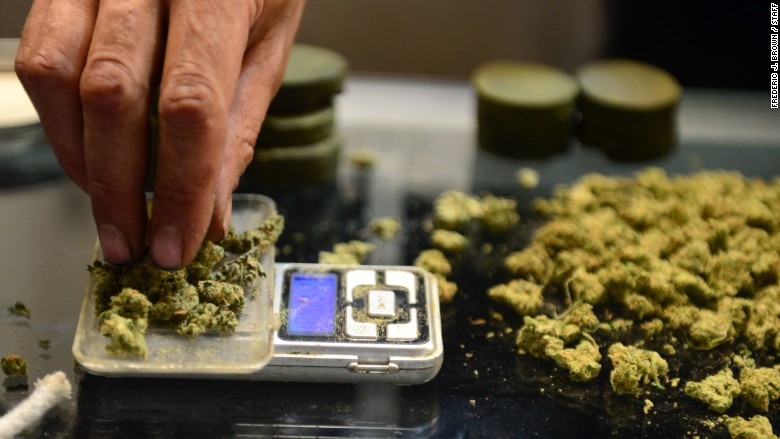 Prop 19, a ballot item to legalize recreation marijuana, went before California voters in 2010 but failed to pass. Prop 19 would have created a legal patchwork across the state, where individual cities and districts would decide whether it was legal or not in their particular places.
Billionaire philanthropist George Soros supported it, but former governor Arnold Schwarzenegger called it a "flawed initiative that would bring about a host of legal nightmares and risks to public safety."
Since then, the voters of four states, including Colorado, Washington, Oregon and Alaska, and also Washington, DC, have legalized marijuana for recreational use.
Related: Eight things to know about legal pot
Medical marijuana is even more widespread. It's fully legal in 19 states and the District of Columbia, according to NORML, and 18 other states have partial legality, or have passed laws that haven't gone into effect yet.
But marijuana is still illegal in the eyes of the federal government, which means it cannot be transported between legal states, even those that border each other, like Oregon and Washington.
More importantly, from a business standpoint, banks refuse to handle finances from marijuana businesses to avoid running afoul of federal banking laws. So some dispensaries only deal in cash.