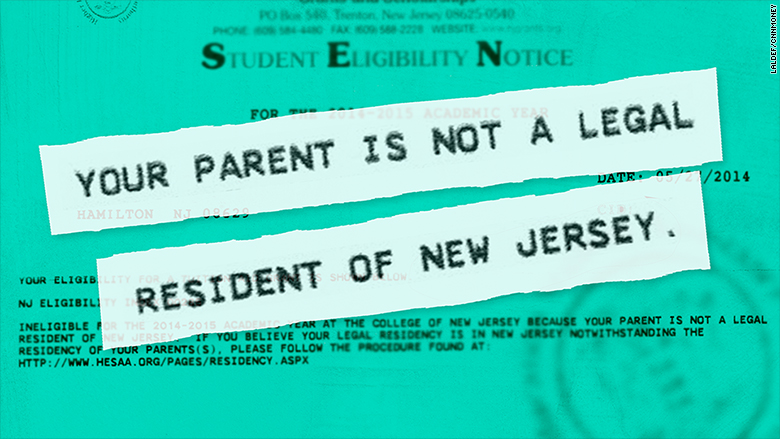 After years of facing one hurdle after another, thousands of students who are the children of undocumented immigrants are about to gain easier access to financial aid in the state of New Jersey.
On Wednesday, the Higher Education Student Assistance Authority (HESAA), the state agency that doles out financial aid grants, told CNNMoney that it will no longer deny applications that include a missing or incorrect Social Security number for the applicant's parent.
"Commencing in this coming academic year 2016-2017 ... any student who answers that their parents are New Jersey residents on the FAFSA -- even if an invalid Social Security number is provided -- will no longer receive an initial denial," wrote agency spokesperson Marcia Karrow in an email.
Related: I'm no 'anchor baby,' I'm Yanely Gonzalez and I'm going to vote
While the agency has long offered students the chance to appeal a denial and prove their own resident status instead, only a small number of applicants actually pursued the option, said Maria Juega, the executive director of Latin American Legal Defense and Education Fund.
"Often the kids either didn't know they had the option [to appeal], or feared they'd expose their parents' undocumented status," said Juega.
But after several inquiries by CNNMoney this week, HESAA said that it is planning to change its policy.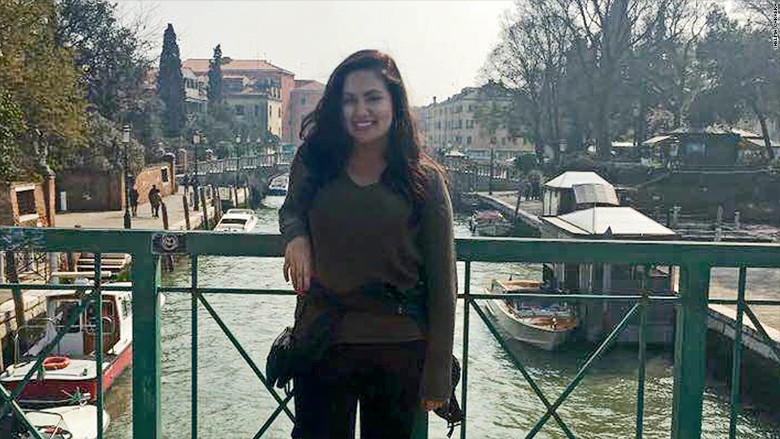 "This is a big surprise, to me, and a welcomed one," said Juega.
For years, she and the legal defense fund have been working with the ACLU, Ron Chen, who is the dean of Rutgers Law School, and civil rights group, Latino Justice, to get HESAA to change the way it treats applications from children of undocumented immigrants.
Related: I'm no 'anchor baby,' I'm Michele Cantos -- and I'm giving back
In 2013, they had even filed a petition in New Jersey's Superior Court of Appeals to change the requirements for an appeal.
During that process, students had to provide either proof that they had graduated from a New Jersey high school, a copy of a New Jersey state income tax return, a New Jersey driver's license, evidence of home ownership or a long-term lease in New Jersey.
"The students had to go through a charade of applying and then waiting for a letter denying them and then appealing that and providing added documentation," Juega said.
With Juega's help, 19-year-old Thelma Carrera was able to successfully appeal and secure aid from the state. She now attends The College of New Jersey in Ewing Township, and has a full-tuition scholarship through The Bonner Foundation, as well as federal Pell grant that she uses to pay for her housing.
Related: I'm no 'anchor baby,' I'm Jim Melo -- an Ivy League-educated lawyer
All of this is helping Carrera to realize her next big dream. "I have plans to go to law school," she said.