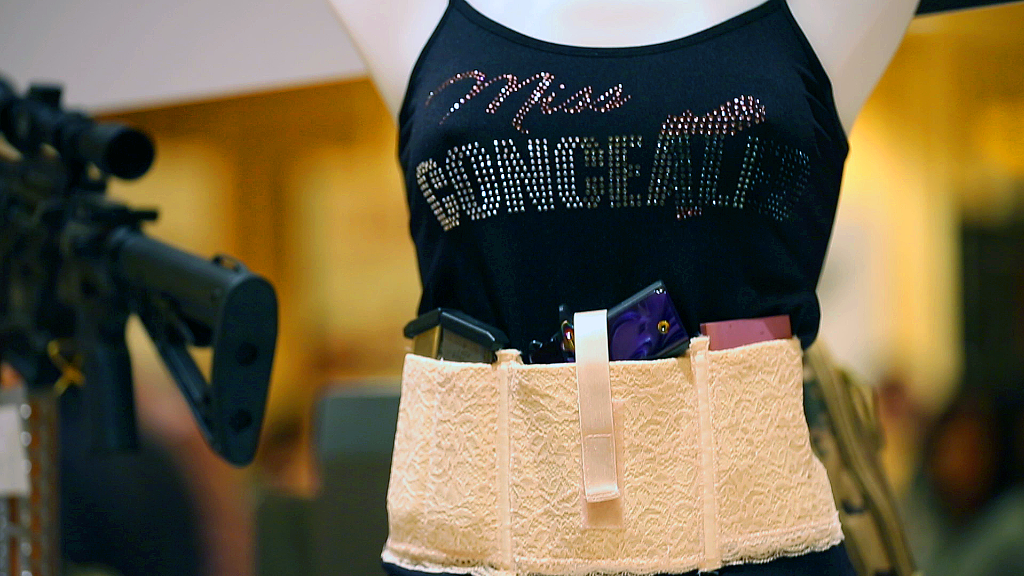 The Federal Bureau of Investigation has awarded a contract to Glock to arm its agents with the popular semiautomatic pistols.
The FBI awarded the contract on Wednesday according to the government web site FedBizOpps.gov. It states that the deal is worth at least $20 million and can go as high as $85 million.
The FBI and Glock did not respond to messages from CNNMoney.
Glock, which is based in Austria, has a factory in Smyrna, Georgia.
The feds issued a Request for Proposal in 2015 for a new weapon for its agents. The RFP said the deal would be used to arm 11 federal agencies, including the U.S. Marshalls, the Department of Alcohol, Tobacco and Firearms, the Postal Service, the Drug Enforcement Agency, the Park Police, the Capitol Police and the Department of Defense.
That RFP called for a compact pistol, with a minimum magazine capacity of 14 rounds, and a full-size pistol, with a minimum magazine capacity of 16 rounds.
It also requested night sights and six magazines with each gun. The guns must be black. The FBI's specs called for gun locks, replacement parts and operator's manuals, written in English, from the Austrian gunmaker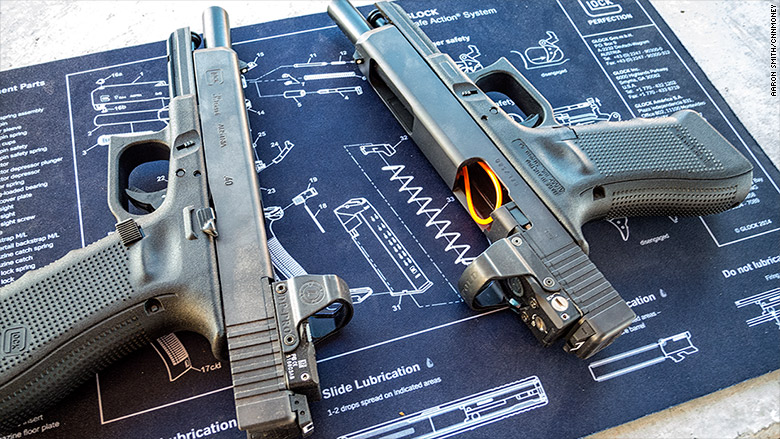 Rommel Dionisio, analyst for Wunderlich Securities, says it was "Glock's business to lose," since the gunmaker has provided the FBI with .40 caliber pistols since 1997. But the agency is switching to a new caliber, 9 mm Luger.
This type of ammo is supplied by a variety of U.S. companies, including Hornaday, Winchester and MagTech. Dioniso said that technological advancements have improved the ballistics of 9mm Luger over the years, making the ammunition more powerful.
Related: Gunmakers streamline pistols for women who carry
Much of the gun is polymer instead of metal, which reduces the weight. This design was unique when it was developed in the 1980s by Austrian entrepreneur Gaston Glock. Glock, who had limited experience with guns, invented the pistol in a metalworking shop in his garage, where he manufactured knives and curtain rods.
Related: Nazi assault rifle now made in America
He was responding to an RFP from the Austrian government. According to "Glock" author Paul Barrett, Glock's lack of experience helped him think outside of the box to innovate the new design.
"Glock started with a blank sheet of paper," wrote Barrett. "He listened to his military customers. He made adjustments they requested. As a result, he came up with something original."