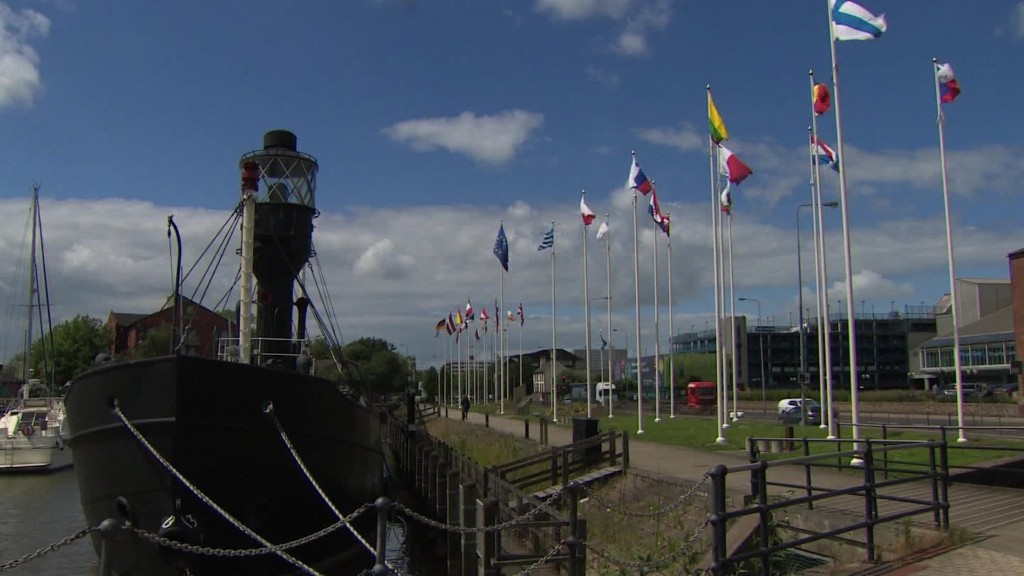 More taxes, less spending and no chance of a balanced budget.
This is the Brexit Britain envisioned by U.K. Treasury chief George Osborne, who on Friday abandoned long-held plans to produce a budget surplus by 2020.
"We will continue to be tough on the deficit but we must be realistic about achieving a surplus by the end of this decade," Chancellor of the Exchequer Osborne said.
Osborne warned earlier this week that more austerity would be needed following a shock decision by British voters to leave the European Union. Tax hikes and spending cuts are both on the way, he said.
"The referendum result is as expected likely to lead to a significant negative shock for the British economy," he reiterated Friday. "How we respond will determine the impact on people's jobs and on economic growth."
Osborne warned ahead of the vote that an emergency budget would be needed to fill a "black hole" of about £30 billion ($42.6 billion) per year if the U.K. left the EU. Critics dismissed the warning, and accused the Treasury official of running a campaign based on fear.
In the wake of the Brexit referendum, the Office of Budget Responsibility -- which provides independent analysis to government -- canceled plans to issue new economic forecasts this month. It won't give a judgment on the fiscal fallout of the vote until the fall.
Related: Can globalization survive 'Brexit' and Trump?
But bank economists have already slashed growth forecasts for this year, and next. Some predict a recession.
On Monday, Standard & Poor's and Fitch Ratings both downgraded the U.K.'s credit rating. The weaker credit rating could make it harder and more expensive for the U.K. to borrow money and finance its debts.
The U.K. has the second highest budget deficit in the G7 after Japan. And gross government debt is already £1.7 trillion ($2.24 trillion), or 90% of GDP.
Theresa May, the leading candidate to succeed David Cameron as prime minister, said that the government should borrow more in an attempt to avoid raising taxes.
"We should no longer seek to reach a budget surplus by the end of the Parliament," May said a speech announcing her candidacy.
Fiscal stimulus is likely to be preceded by monetary stimulus from the Bank of England.
Related: Brexit's broken promises
-- Simon Cullen and Mark Thompson contributed reporting.