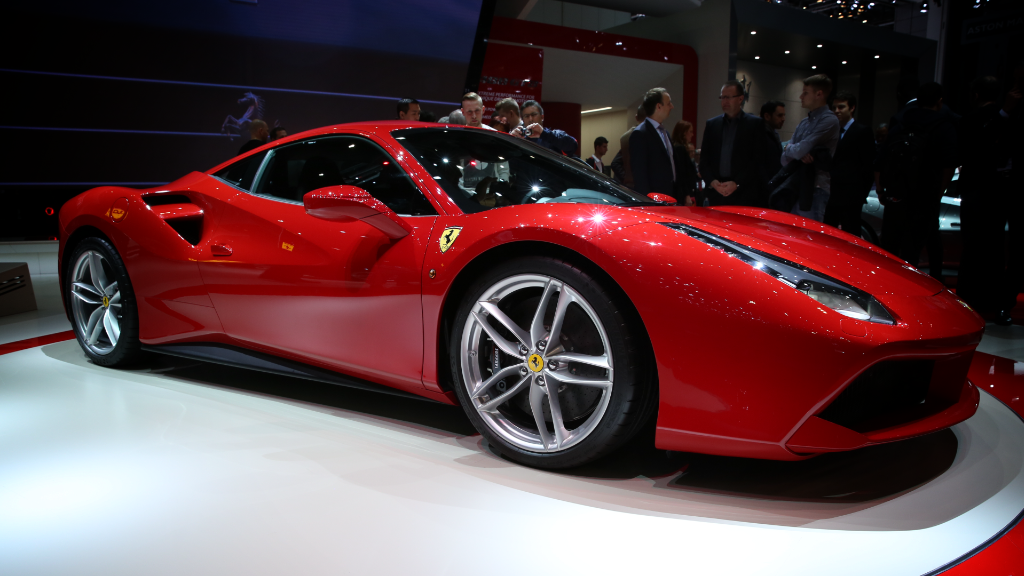 Ferrari is preparing to unveil a new supercar that you almost certainly cannot afford.
That doesn't really matter, though, since Ferrari has already pre-sold every single one of these cars that it will ever make.
The car will be a convertible version of the extreme LaFerrari supercar, the most expensive street-legal Ferrari ever.
But the automaker won't reveal specifics such as the car's name, its list price or how many will be manufactured, until the Paris Motor Show in September.
Prices for the LaFerrari started at over $1.4 million, and only 499 of them were offered for sale. As with this new car, all 499 LaFerraris were sold by the time it was unveiled at the 2013 Geneva Motor Show.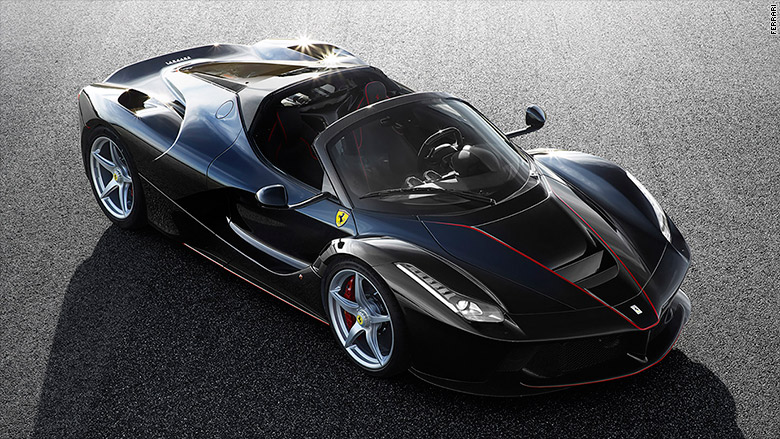 The LaFerrari is a plug-in hybrid car combining a 789 horsepower V12 engine with an electric drive system that boosts total power output to 950 horsepower.
A LaFerrari can go from zero to 60 miles an hour in under three seconds, and has a top speed of over 217 miles an hour, according to Ferrari, which calls this "the most extreme performance ever achieved by a Ferrari production car."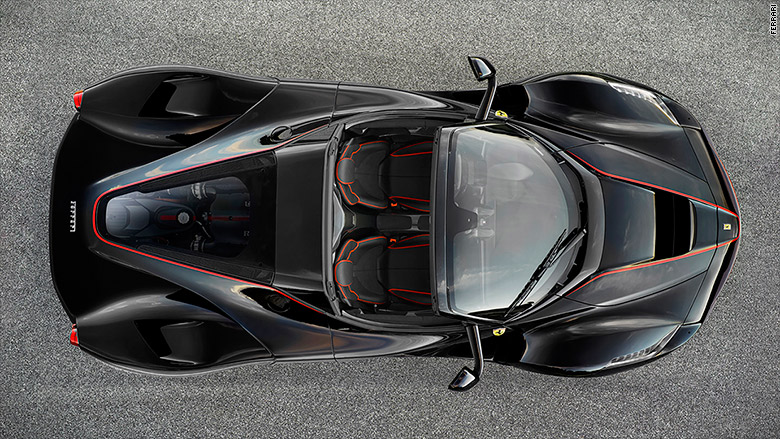 This new convertible version certainly cost more.
In order to maintain those performance numbers, this new model needed significant changes to its body's engineering. That's because, without a roof, the bodies of convertible cars tend to flex more than hard-topped cars which hurts performance. Surprisingly, this car will also have the same aerodynamic performance as the hard-top LaFerrari, according to Ferrari.