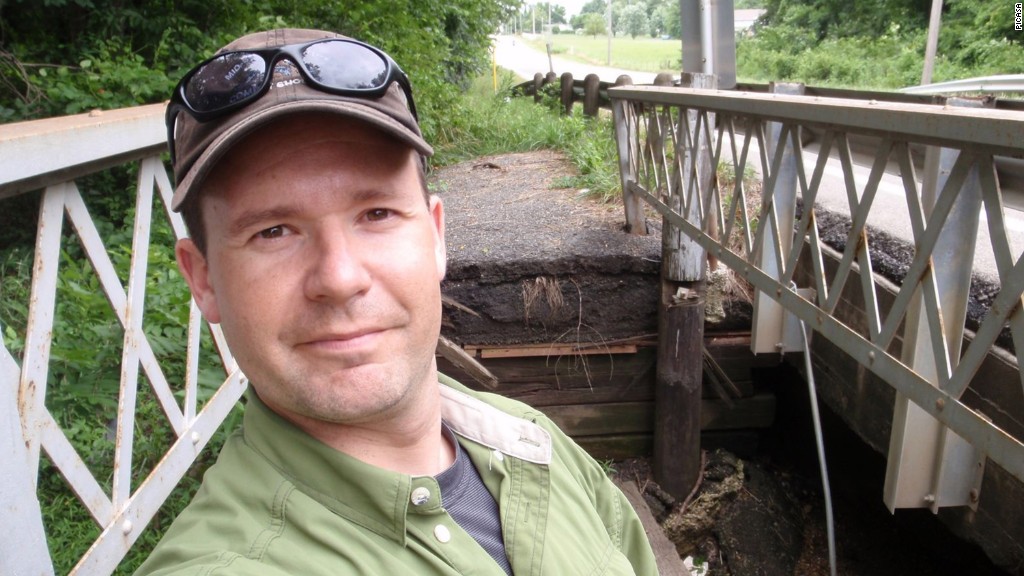 The U.S. government is investigating the report of a second crash involving a Tesla in autopilot.
The car's driver told CNNMoney that his Tesla Model X was in autopilot mode when it was involved in a serious accident on July 1.
A National Highway Traffic Safety Administration spokeswoman said Thursday that it is collecting information from the Pennsylvania State Police, Tesla and the driver "to determine whether automated functions were in use at the time of the crash."
The crash on the Pennsylvania Turnpike about 100 miles east of Pittsburgh left the car overturned and resting on its roof. Both the driver and the passenger were taken to the hospital and later released.
The crash raises more questions about the safety of autopilot mode. News of a fatal accident involving a Tesla in autopilot mode was disclosed last week. Federal safety regulators are investigating the May 7 crash, in which a Tesla Model S hit a semi-tractor's trailer without every trying to brake.
The driver in Friday's crash, Detroit art gallery owner Albert Scaglione, 77, wouldn't comment on his accident beyond the fact that he was using autopilot. But Tesla (TSLA) said it hasn't independently confirmed who was in control of Scaglione's Model X at the time of the crash.
Related: Can we trust driverless cars?
"We received an automated alert from this vehicle on July 1 indicating airbag deployment, but logs containing detailed information on the state of the vehicle controls at the time of the collision were never received," Tesla said in a statement. "This is consistent with damage of the severity reported in the press, which can cause the antenna to fail."
The automaker added that it has been unable to contact Scaglione. "Based on the information we have now, we have no reason to believe that autopilot had anything to do with this accident."
The accident was first reported by the Detroit Free Press.
Tesla's autopilot is still considered to be in the testing phase. In a statement released about the fatal accident in May, Tesla said it advises drivers to stay alert, and be prepared to hit the brakes or grab the steering wheel to steer the car in case of danger.
Related: Tesla driver killed in autopilot crash said technology was great
"Autopilot is getting better all the time, but it is not perfect and still requires the driver to remain alert," it said. "Nonetheless, when used in conjunction with driver oversight, the data is unequivocal that autopilot reduces driver workload and results in a statistically significant improvement in safety."
Federal data shows that human error is responsible for 94% of the 35,200 traffic fatalities last year. That works out to 1.12 deaths for every 100 million miles driven.
Tesla says its owners have driven more than 130 million miles using autopilot. The one fatality works out to 0.78 fatalities per 100 million miles.
Aaron Smith of CNNMoney assisted with this story.