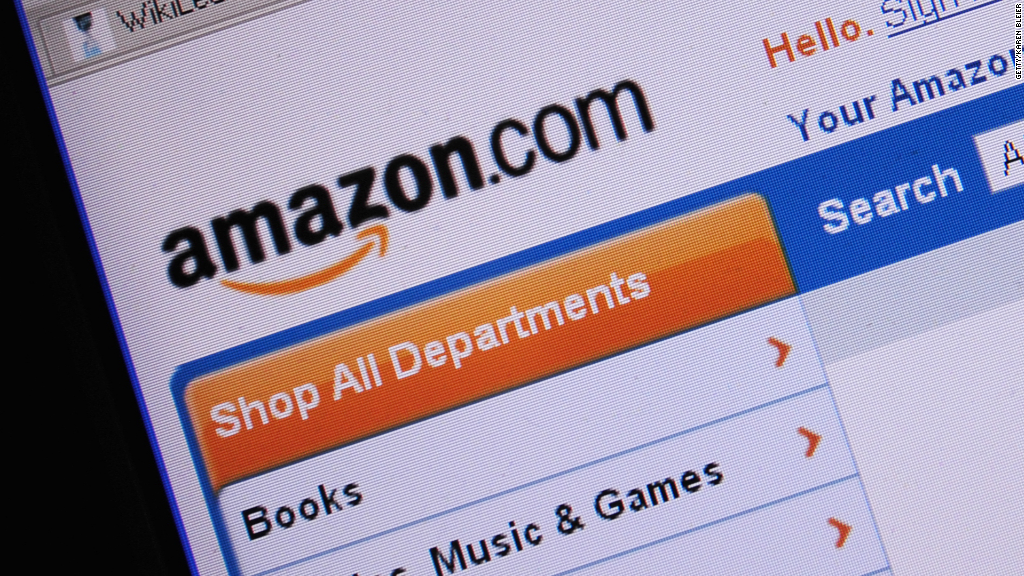 Amazon shoppers are getting ready to celebrate Prime Day on July 12. But every day is Prime Day for Amazon investors -- and especially Amazon CEO Jeff Bezos.
Amazon's stock hit a new all-time high on Thursday. The company has held up well this year, gaining nearly 10%, despite all the Brexit doom and gloom and worries about a sluggish global economy.
The continued success of Amazon (AMZN) has also made Bezos one of the world's wealthiest people.
In fact, he's now worth about $64 billion, according to both Forbes and Bloomberg -- which have rival billionaire trackers. That makes him the fourth-richest person on the planet.
Of course, most of Bezos' wealth is a result of Amazon's success. He owns 17% of the company, which is now worth $346 billion.
But Bezos also owns space exploration company Blue Origin (Take that, Elon Musk/SpaceX!) and Donald Trump's least favorite paper -- the Washington Post. (If you're keeping score at home, Forbes estimates Bezos is worth 14 times as much as Trump.)
Bezos has bigger fish to fry than Tesla's (TSLA) Musk and Trump. If Amazon shoppers click like crazy on Prime Day -- and help boost sales and profits -- then Bezos may soon pass none other than Warren Buffett in the world's richest rankings.
Related: Bezos is almost (but not quite) richer than Buffett
Buffett is worth about $67 billion, according to both Forbes and Bloomberg. Only Microsoft (MSFT) co-founder (and Buffett pal) Bill Gates and Spanish retail magnate Amancio Ortega are worth more. Ortega's Inditex Group owns Zara.
Buffett's wealth is primarily tied to Berkshire Hathaway (BRKB). The conglomerate invests in blue chip stocks such as Wells Fargo (WFC)and Coke (KO) and owns brand name companies Geico, Burlington Northern Santa Fe, Duracell and Dairy Queen, among others.
Buffett is a newspaper guy, too. Berkshire owns several publications, including the Buffalo News, Richmond Times-Dispatch and Buffett's hometown Omaha World-Herald.
Like Amazon, Berkshire has been a star in a rocky market this year. Shares are up more than 7%.
That's helped Berkshire hang on to a small lead over Amazon in terms of market value. It's worth about $350 billion.
So will Buffett and Berkshire remain in front of Bezos and Amazon? That may depend on two key Berkshire investments.
Buffett is notoriously not the biggest fan of tech stocks. But Berkshire recently bought a stake in Apple (AAPL), which is starting to compete with Amazon in streaming media.
Berkshire also has a large stake in one of Amazon's more traditional retail rivals ... Walmart (WMT).