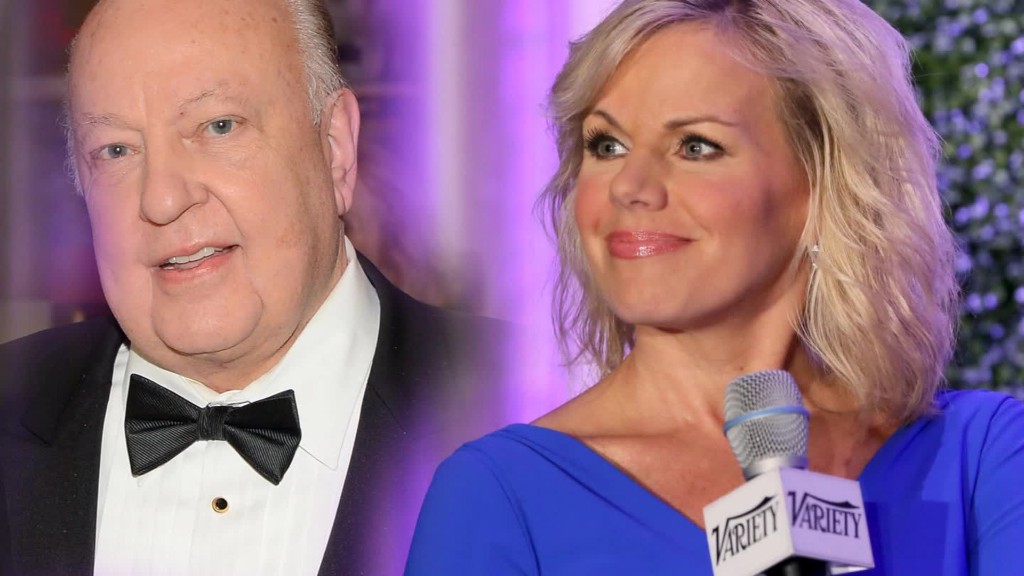 To those who might envy Rupert Murdoch's sons for having assumed control of their father's multi-billion-dollar conglomerate, it's worth remembering that the job came with a significant headache: the outsized personality of Fox News CEO Roger Ailes.
On Wednesday, former "Fox & Friends" anchor Gretchen Carlson hit Ailes with a sexual harassment and wrongful termination lawsuit. And how the younger Murdochs -- James, the CEO of Fox News parent 21st Century Fox; and Lachlan, its executive co-chairman -- deal with the issue is the latest test that attempting to manage Ailes has presented them.
Already, there is speculation among media insiders -- including from Ailes biographer Gabriel Sherman -- that this could be the excuse the Murdochs needed to oust Ailes.
But given how strongly Ailes is associated with Fox News, getting rid of him wouldn't be without risk. The network generates roughly 20% of the studio's annual profit, about $1 billion a year, and Ailes is seen as the source of that success. And because the whole situation is unfolding publicly in the context of the lawsuit, the way the Murdoch sons handle the matter will also necessarily be public, and doing this kind of business in plain view has not been their style.
The responses in the wake of the suit's filing were telling. After several hours, 21st Century Fox issued a cautious statement, saying, "We take these matters seriously," and that the company would conduct an internal review.
By contrast, Ailes launched what amounted to a legal shock-and-awe campaign, saying Carlson's suit was "defamatory," "offensive" and "wholly without merit," and that it was initiated after she realized "her career with the network was likely over."
Related: Fox conducting review of Roger Ailes after Gretchen Carlson sexual harassment lawsuit
Determining the merit of Carlson's complaint is what trials are for. But it's worth noting this is hardly the first time James and Lachlan Murdoch have been placed in an awkward position by Ailes, whose success at Fox News has historically allowed him to keep management at arm's distance.
That mentality percolated to the surface in June 2015, when 21st Century Fox announced that Rupert Murdoch would be transitioning power to his sons. Shortly after the news broke, Fox News issued a statement saying that Ailes would continue to report directly to the elder Murdoch.
After a few days, the statement was clarified, saying Ailes would in fact report to the sons, while maintaining his "unique and long-standing relationship with Rupert."
A few weeks later, when Ailes agreed to a contract extension through this year's presidential election and beyond, the announcement stated that he would "jointly report" to Rupert, James and Lachlan.
That's a lot of work just to sort out the lines on an organizational chart, dotted or otherwise. In an interview last November, Ailes described the relationship with Lachlan and James as "fine," prompting the Washington Post to run a story headlined, "Roger Ailes and Rupert Murdoch's sons aren't exactly best friends yet."
Related: Carlson attorneys to Ailes: talk under oath about sexual harassment allegation
Ailes, 76, was brought up in a different era than the younger Murdochs, operating Fox in a take-no-prisoners manner, swinging elbows at rivals and critics. But as long as the results were good, Rupert Murdoch seemed content to let him run the network with limited oversight.
Ailes also clashed with Lachlan Murdoch when Lachlan was overseeing the Fox Television Stations unit, which played a role in Lachlan's decision to leave the company in 2005. He returned to Australia, rejoining Fox in 2014.
Rupert Murdoch has always been clear on his intention to pass the company to his children. But those promotions also carried the prospect of an eventual showdown with Ailes. As a result of the Carlson lawsuit, the question may now be when, not if, that day will come.