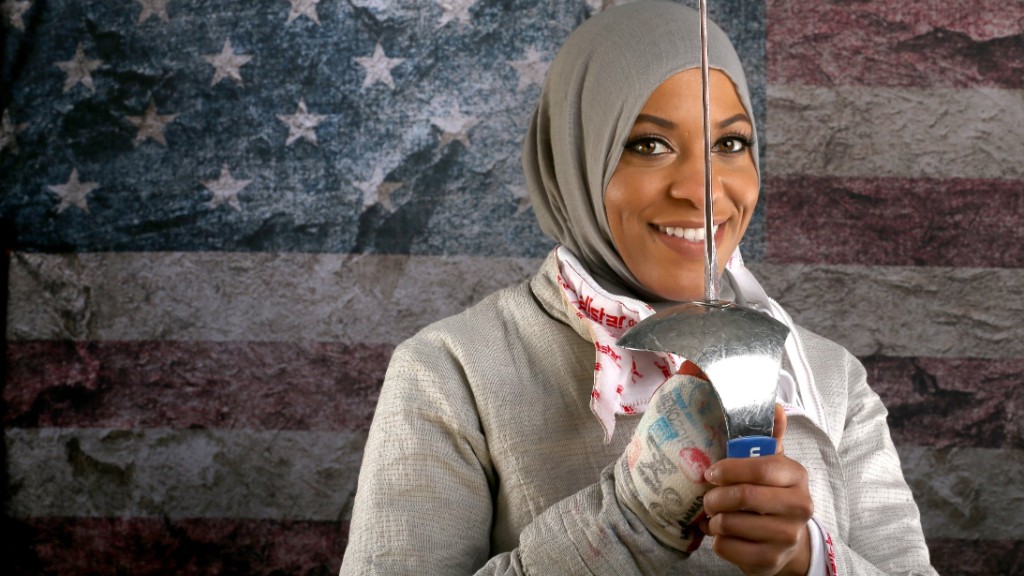 Olympic hopefuls are some of the most talented athletes in the world, but they aren't paid like it.
In fact they aren't paid a salary at all. Some get small stipends, but they aren't much. As a result, most athletes are struggling to train for the 2016 Rio Olympics and keep up with the rent at the same time.
That means athletes have to get creative -- holding down part-time jobs and landing endorsements. What's surprising is just how much these folks rely on donations and the kindness of others.
The fencer who's making history
Ibtihaj Muhammad, 30, was drawn to fencing because the head-to-toe uniform perfectly suited the ideals of her Islamic faith. Muhammad practices hijab -- she's the first woman on Team USA to do so.
Fencing may be modest, but it isn't cheap.
The uniform alone, which includes a mask, pants, jacket and sneakers, costs over $1,200. Weapons are $300 to $400 each. Then there are coaching fees, tournament entry fees and travel expenses.
"Fencing's one of the most expensive Olympic sports," Muhammad said. "It can cost you more than $20,000 a year."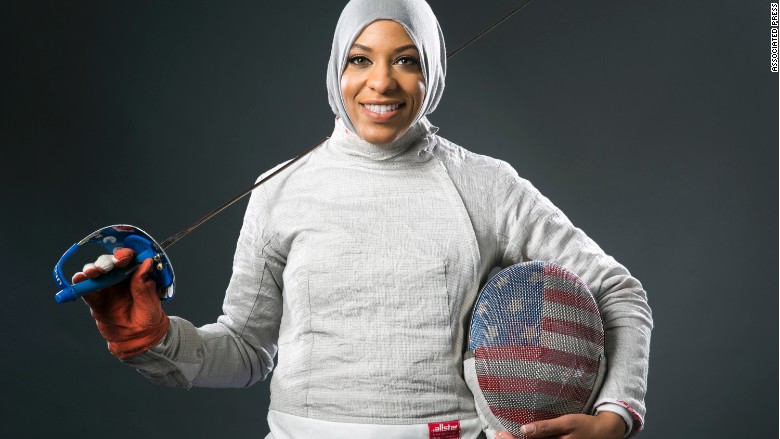 Like many Olympians, Muhammad owes a lot to a local business -- in her case, the club where she trains.
"I wouldn't be in fencing were it not for the club that I fence for," she said. "They subsidized a lot of my costs and they have kept me going."
She gets a small training stipend from the USOC, but many athletes don't. And Muhammad is lucky to have some big endorsements -- Visa (V) and Dick's Sporting Goods (DKS). She even has her own fashion line of modest clothing, Louella, that also produces income.
But even all of that doesn't cover her expenses outside of fencing. So she started a $35,000 crowd funding campaign to bring her parents and four siblings to Rio. With nine days left, she's raised over $15,000.
The cyclist who refuses to complain
Joe Berenyi's right arm was amputated after a workplace accident in 1994, forcing him to quit his construction job. He started cycling in 2007, and went on to win gold, silver and bronze medals at the 2012 Paralympic Games in London.
Despite his success, cycling isn't very lucrative, so his wife supports their family. They've always been able to pay the rent and take care of their three daughters, but they forgo almost all luxuries.
Only his eldest daughter has a cellphone and there aren't any trips to Walt Disney World.
"I'm not gonna cry because I'm doing what I love," he said. "Competing has taken away the negative light of my disability and given me more confidence in life."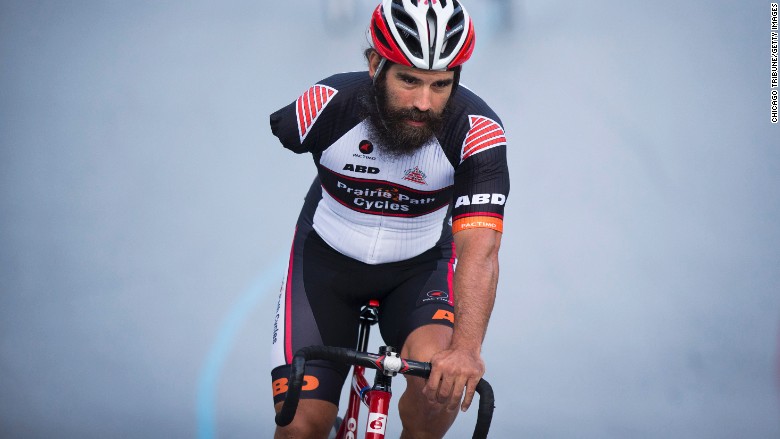 Berenyi, 47, gets a $1,000 monthly stipend from US Paralympic Cycling, but he doesn't have major endorsements and refuses to crowd fund.
But like Muhammad, he's very fortunate to have a benefactor -- his local bike shop -- which pays for nearly all of his cycling needs, including repairs and equipment. The shop has saved him thousands. Without its help, Berenyi said, he'd "have a real struggle." The bike shop even raised money to send his family to London.
Berenyi notes that Paralympians get paid less for winning a medal than Olympians do -- $5,000 versus $25,000.
"We're just as elite," Berenyi said. "I'm not complaining, but I don't know how you put a difference on it."
The runner who risked it all
Runner Brandon Hudgins has lived on $15,000 to $18,000 a year since 2011. Then in June he quit his job.
He'd been making $10 an hour at a resort, but he gave notice because he couldn't get race days off.
By his estimate, Hudgins, 29, expects to run out of money by "mid-July."
"What's more important: The 19 years I've put into running, or a barely minimum wage job? Sometimes you just gotta jump. I truly don't feel like I'm sacrificing anything because I'm doing what I love," he said.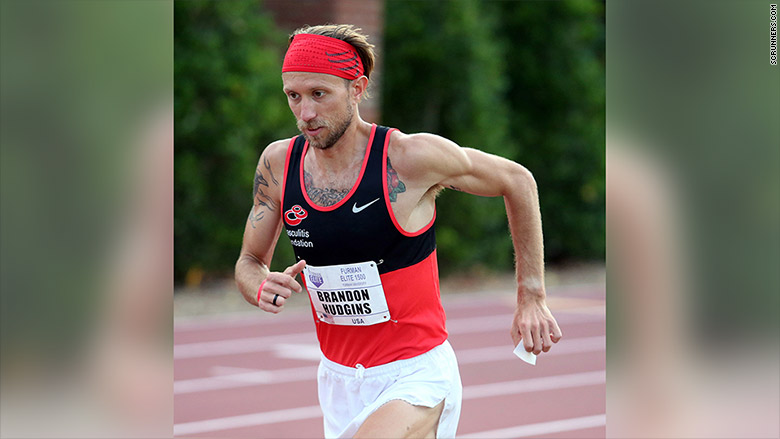 Hudgins was forced to take four years off from running because of vasculitis -- an inflammation of the blood vessels that can cut off blood supply.
Now he's an advocate for the Vasculitis Foundation, which has endorsed him and helps covers some travel expenses.
Aside from that, Hudgins has to hustle. He begged a running camp to take him on as a staff member, and plans to run more races that offer prize money. He also hopes to sell gear online through a company called AthleteBiz, which will give him an 8% to 10% cut of sales.
Hudgins has given up a lot, but the Olympics aren't a guarantee. He's 13th heading into Thursday's trials for the 1500 meters, and only three runners make it to Rio.