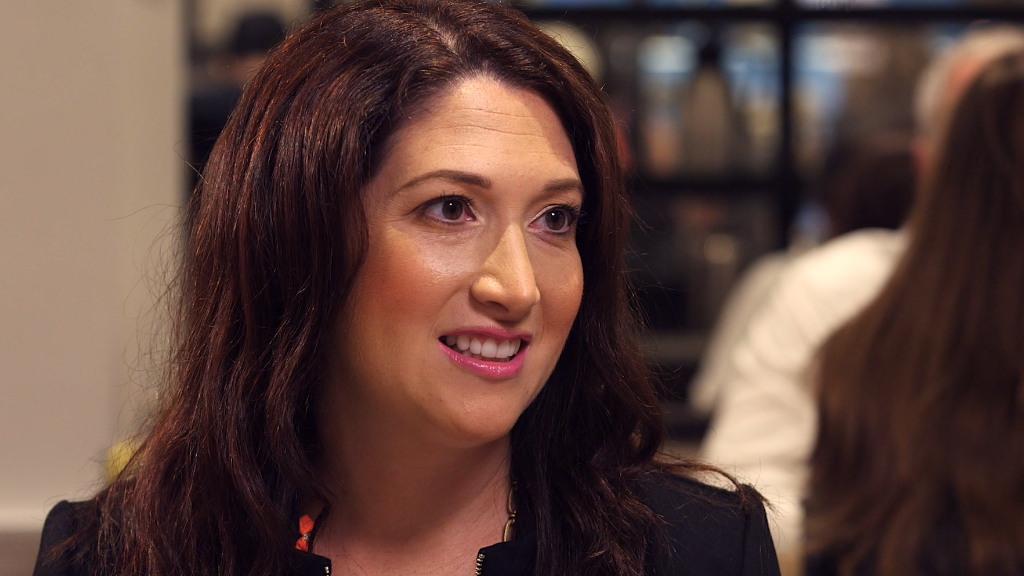 Picture a software engineer or video game developer. What do you see?
Chances are it's not a woman.
One reason is that women are still very much in the minority in computer sciences and engineering.
Even though there are many efforts underway to encourage girls from a young age to pursue STEM fields, the pipeline of women coming out of college with degrees in engineering and computer science is still very small relative to men.
That's also why talented women entering the workforce with degrees in those fields are not likely to have much trouble finding a job.
For many, "It's 'Which job will I take?'" said Karen Panetta, a tenured professor of engineering and associate dean of graduate education at Tufts University.
For starters, anyone with a computer science degree is in high demand, regardless of gender. And not just at high-tech firms either, but in many sectors that realize their future is in digital technology and computing, said Jeannette Wing, vice president of Microsoft Research who previously ran Carnegie Mellon's computer science department.
Companies are also clamoring for engineers. A firm called Shift, an online site that buys and sells used cars, will pay a $20,000 referral fee to anyone who recommends a good engineer who ends up being hired, said cofounder and COO Minnie Ingersoll.
The business case for hiring women
On top of the high demand, there is a pressure on employers to increase gender diversity in their workforce.
"All the top companies are absolutely committed to increasing diversity and inclusion. But we have a ways to go," Wing said.
Some, of course, may just be spurred by optics. "Companies know they need women because [otherwise] they will be shamed by the press and outspoken advocates," said Ingersoll, who previously led efforts to create Google Fiber.
The smart ones, however, also realize it can be a huge asset to their bottom line.
Take gaming. Women make up only 22% of game developers yet represent 50% of people who play video games, said Elizabeth Brown, the chief people officer of Unity Technologies, which provides products and services for game developers.
So it makes good business sense to want to hire more women developers because the people who create the games should represent an industry's customer base, Brown said.
Brown advises recruiters for Unity to provide hiring managers with an equal number of qualified male and female applicants. From there, the managers then must hire based on someone's skills, experience and cultural fit, since the goal is always to hire the best talent.
Beware the culture and pay gaps
Once hired, female engineering and computer science grads are likely to find themselves very much in the minority.
Hope Bovenzi, a system applications engineer at Texas Instruments, says she's the only female on her team of 20.
To be heard in that environment, Bovenzi said, she has to be more vocal -- and at times more "pushy" as she put it -- than she is by nature.
A long-term engineering career can be very lucrative, but a predominantly male culture has meant that companies have had a hard time retaining women long-term, said Panetta, who also works with the Institute of Electrical and Electronics Engineers (IEEE).
It can be particularly problematic when they're working for male managers from other countries, where women are not seen as equals, she added.
"Some corporations now realize they can hire mountains of women fresh out of college but lose them three to five years out because of work culture," Panetta said.
And there's still a pay gap problem.
Panetta noted that some female engineering grads find out that a company may have offered them $5,000 to $7,000 less in starting salary than their fellow male students. But she advises them to go back and ask for more.
Or in cases where a company lowballs them relative to competitors' offers, women engineering grads who ask for more are likely to get it.
"Companies are ready to negotiate," Panetta said.
But women have to ask for what they want and know what their skills are worth.
"Be bold," Bovenzi advised.