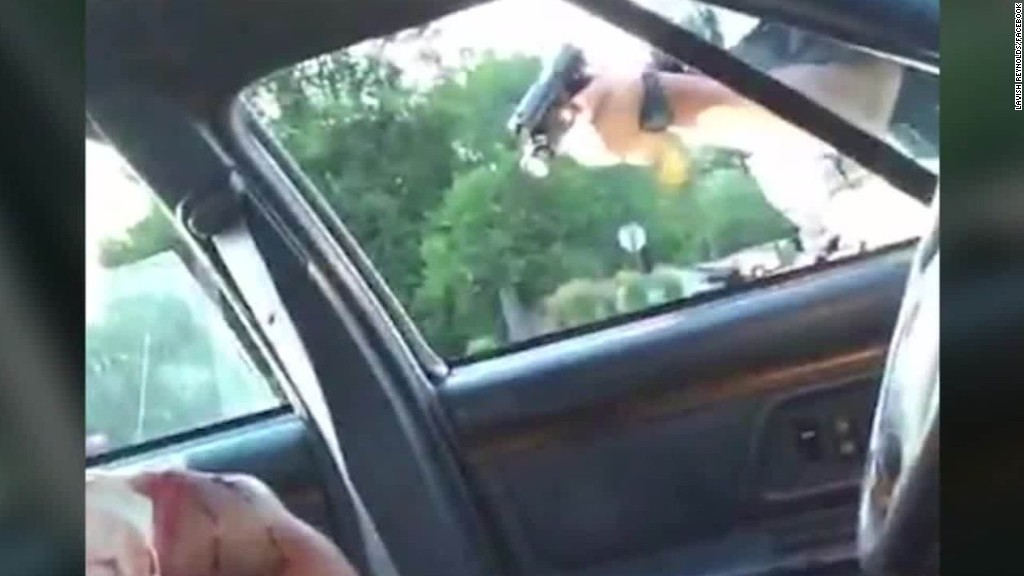 Some Silicon Valley tech workers called in "black" to work on Thursday.
Calling in black is essentially an excuse for a day of self care, wrote Slack engineer Erica Baker in a Medium post called "Processing."
The move comes in the wake of the murders of Alton Sterling and Philando Castile, two black men who died at the hands of police officers just this week. Their deaths aren't anomalies by any stretch: Eric Garner, Freddie Gray and Tamir Rice are just a few of the names that have made headlines in the past few years.
"Today I will give myself the space to grieve for Alton Sterling, Philando Castile, and every other black person that has been executed and all those that will be executed by the police, until we finally say enough is enough and put an end to the terrorism that we call modern day policing," wrote Baker, who has been a vocal advocate for inclusion and accountability in the tech industry.
As big tech companies tout their diversity initiatives and commitment to diversifying their staffs, many are skeptical that the talk is just lip service. On Wednesday, a venture capitalist proposed an app that could help thwart police brutality, which has many sounding out on Twitter, criticizing the idea that a coding solution could solve such a systemic societal issue.
Baker is one of several black tech workers who have spoken out about the fact that diversity is a deep-rooted, painful problem in Silicon Valley. She wrote about what it was like to attend work after the death of Sterling. She felt the need to seclude herself from her coworkers.
Related: Philandro Castile and the power of Facebook Live
"Sometimes, I don't want to deal with the emotional weight of having to explain my feelings to someone who couldn't possibly understand them, no matter how hard they tried," she wrote.
Slack CEO and founder Stewart Butterfield fully encouraged Baker to take the time to process.
"You, or anyone else, can call in black any day," Butterfield told Baker; Baker wrote about his reaction to her Medium post.
Butterfield isn't exactly your typical white male tech CEO. In January, he closed the company's San Francisco office on Martin Luther King, Jr. Day, noting that the Civil Rights Movement is "shamefully far from finished."
Related: How a free computer changed this Harlem teen's life
Slack director of engineering Leslie Miley called in "black" to work on Thursday as well. He told CNNMoney he encouraged his team -- which has several people of color on it -- to do the same if they needed to.
The phrase "calling in black" has been around for at least a year, when "Evelyn from the Internets" posted a video on YouTube advocating the need for a mental health day.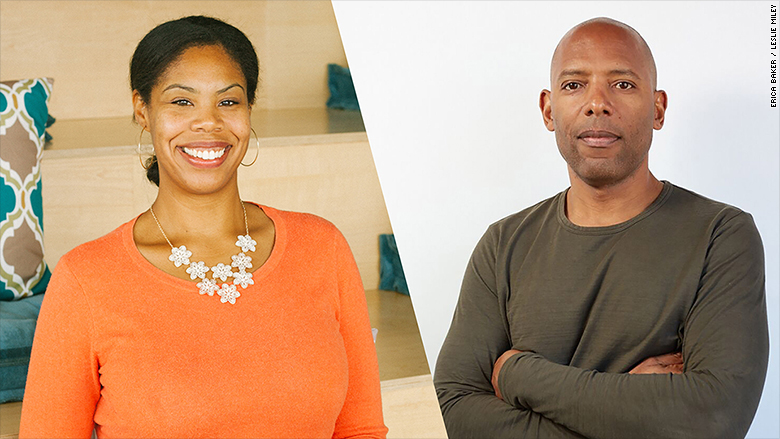 Miley and Baker share a widespread frustration with the racial divide in Silicon Valley -- which is touted as being the most forward-thinking, innovative part of the country.
On Wednesday, Justin Edmund, an early employee at Pinterest, said he's "more convinced than ever that Silicon Valley, for the most part, does not care about black people." He cites "tone-deaf" tweets from the tech industry's predominately white workforce -- and says that black people are viewed as statistics in what they bring to the workforce.
His words came before the news of Castile's murder.
Related: Prince's vision for lifting up black youths: Get them to code
In February, employees at Facebook crossed out "Black Lives Matter" on the walls of Facebook's headquarters and wrote "all lives matter." The incident didn't surprise some black tech workers, including Baker or Miley.
Other vocal advocates of diversity in tech are using this time to express their shared frustration on the state of civil rights.
Mark Luckie, head of journalism and media at Reddit, has previously spoken out about what it's like to work at a tech firm -- specifically Twitter -- as a black man.
Arlan Hamilton, managing partner at Backstage Capital, wrote about her brother's experience as a young black man frequently pulled over by the cops.
Matt Joseph, founder of Locent, has called his race the elephant in the room when meeting with investors.