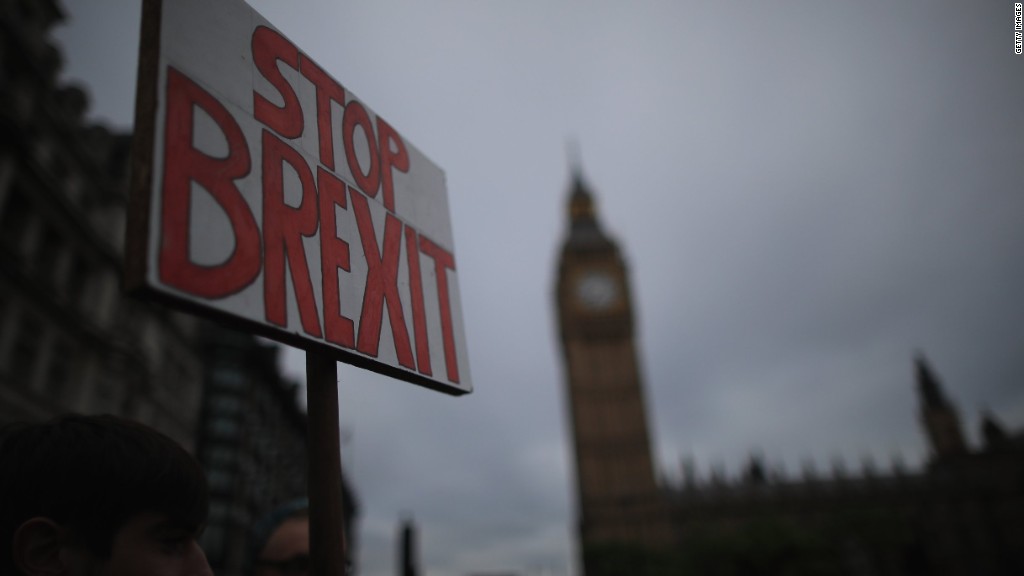 The British pound has beaten Argentina's peso to a title nobody wants: the world's worst performing currency.
The pound has plunged 14% against the U.S. dollar since the U.K. voted to leave the European Union on June 23. It's down about 12% since the start of the year, and is trading at its lowest level since 1985.
Analysts expect it will drop further from current levels around $1.29. Societe Generale has a medium term target of $1.23. George Soros said before the Brexit vote that the pound could slump as low as $1.15.
The pound is falling because investors are worried the U.K. could slump into recession due to the huge economic and political uncertainty triggered by the vote. Surveys published since the referendum suggest consumer confidence has collapsed.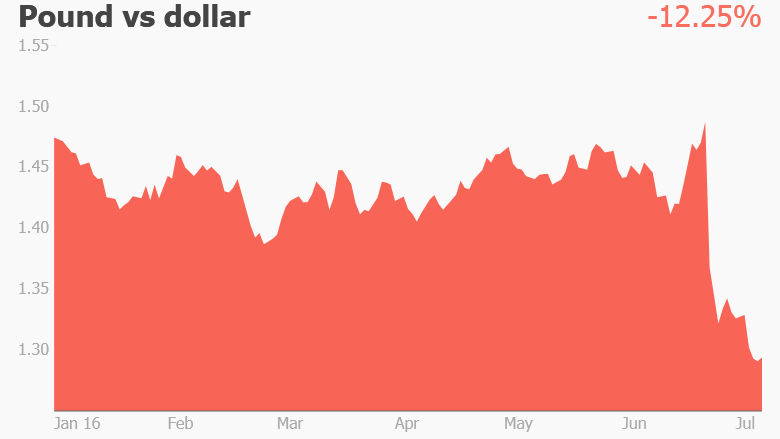 The super cheap pound is great news for foreign tourists coming to visit the U.K., but it's already making things more expensive for Brits. Prices of vacations and gadgets are already going up.
Related: London vacations are dirt cheap. Thanks Brexit!
The pound is doing worse so far this year than any other major currency. Argentina's peso is down 11.7% so far this year against the dollar.
Argentina has been in deep economic crisis for years. The second largest economy in South America managed growth of just 0.5% in the first quarter, compared with the same period a year ago. Annual inflation hit 40% in May.
The Mexican peso is down 7% so far this year, South Africa's rand has fallen 5.7% and China's yuan, which just had its weakest quarter on record against the dollar, is down 2.9%.