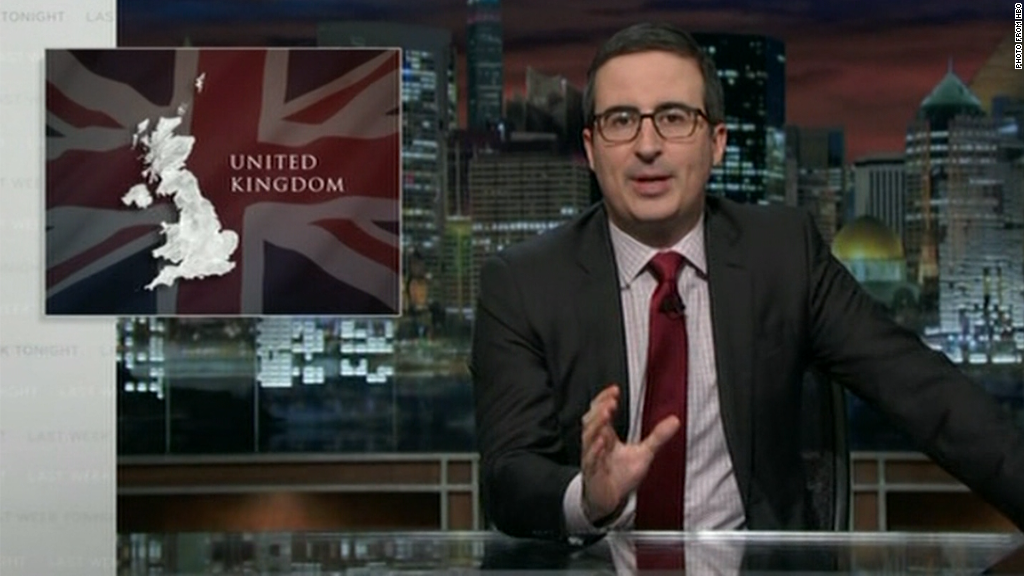 Experts warned that prices would rise if the U.K. voted to leave the European Union. Just two weeks after the Brexit referendum, British families are having to pay more for goods and services.
Everyday items, as well as bigger ticket purchases, are becoming more expensive after the vote caused the pound to slump by 15% against the dollar.
Consumer confidence suffered its biggest hit in 21 years in the wake of the vote, according to market research firm GfK. Rising prices could deepen that sense of pessimism.
Here are three things that already cost more:
Vacations: Brits love going on holiday to France and Spain in the summer, but the cost of a typical family vacation has shot up because the pound has fallen by about 10% against the euro.
Foreign exchange firm FairFX estimates that a two-week family holiday in France now costs on average £395 ($512) more than before the vote.
Related: London vacations are dirt cheap. Thanks Brexit!
Fuel: The price of gas (aka petrol in the U.K.) is already starting to creep higher, according to data from the Petrol Retailers Association in London.
The average price of gas in the U.K. was about £1.12 per liter ($1.68) right before the Brexit vote. Since gas is priced in U.S. dollars on world markets, the weaker British pound now buys less than before.
Pump prices have edged up by 1 pence per liter since the Brexit vote, even though global oil prices have fallen by about 10% over the same period. And more increases are around the corner.
"The danger is lurking, because of [the currency] devaluation, that we could see a four to five pence increase this summer," Brian Madderson, chairman of the Petrol Retailers Association, told CNNMoney.
Related: Cheap, off-brand gasoline is bad for engines
Gadgets: Technology companies have begun revising their prices as a result of the weaker British pound.
Chinese smartphone maker OnePlus is hiking the price of its OnePlus3 model by 6.5% next week.
"While we've held off action for as long as we can, the sharp drop witnessed in the currency markets following the Brexit decision has forced us to reevaluate the OnePlus 3's pricing in the U.K.," it said.
Dell said it's being forced to hike prices for some gadgets sold to U.K. businesses because components are priced in U.S. dollars and it can't continue selling at previous levels. Dell's consumer products are unaffected so far.
Meanwhile, other companies such as Apple (AAPL), Lenovo and HP (HPE) are monitoring the situation.
"Obviously this is top of mind for our business at the moment but no firm decisions [have been made] yet," Lenovo said in a statement.
--CNN's Chris Liakos contributed to this report.