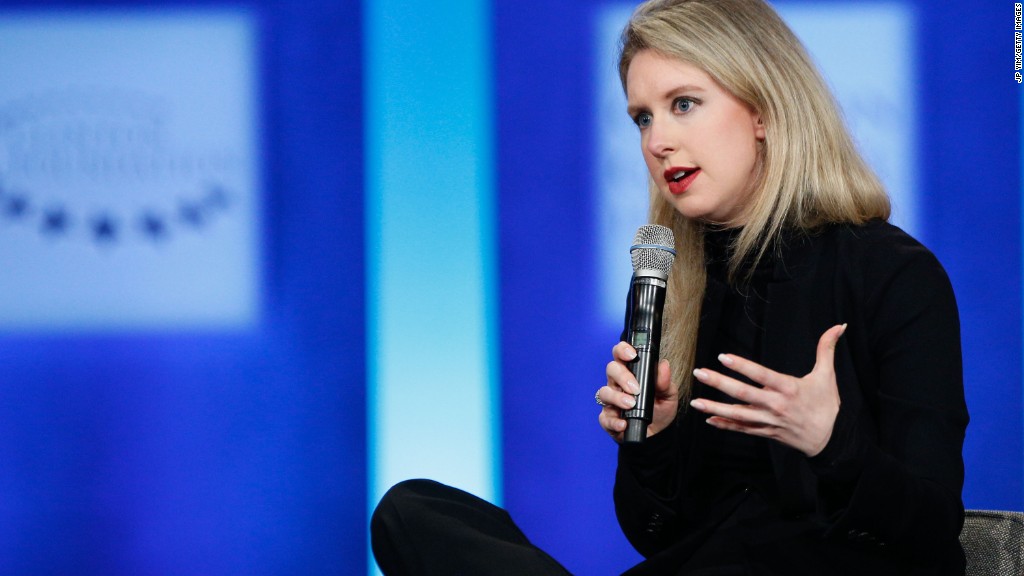 Embattled biotech company Theranos says that federal regulators have revoked the license of its California blood-testing facility and banned founder Elizabeth Holmes from owning or operating a laboratory for two years.
Theranos said it was notified of the sanctions by the Centers for Medicare and Medicaid Services on Thursday.
The company faces a civil financial penalty, and regulators have also canceled the lab's approval to receive Medicare and Medicaid payments.
The Silicon Valley firm has been under intense scrutiny following revelations that its signature laboratory technology -- which requires just a few drops of blood -- was being used to perform only a handful of tests.
CMS subsequently launched an investigation into the company's lab in Newark, California. And in May, Theranos was forced to void two years' worth of lab results produced by its proprietary "Edison" testing device.
"We accept full responsibility for the issues at our laboratory in Newark, California, and have already worked to undertake comprehensive remedial actions," Holmes said in a statement.
"While we are disappointed by CMS' decision, we take these matters very seriously and are committed to fully resolving all outstanding issues with CMS and to demonstrating our dedication to the highest standards of quality and compliance," she said.
Theranos said it would continue to provide services through its Arizona lab. The sanctions don't take effect for 60 days, but beyond that it's unclear how the company would continue to operate, given the two-year CMS ban on Holmes "owning, operating or directing a lab."
Theranos declined to comment further. CMS did not respond to requests for comment.
Related: Theranos corrects thousands of blood tests
The biotech firm positioned itself as a provider of cheaper, more efficient alternatives to traditional medical tests. It claimed it could process up to 70 lab tests on just a few drops of blood. It was once valued at more than $9 billion.
The Wall Street Journal was first to call much of its technology and testing methods into question.
A flurry of partners including Walgreens have abandoned Theranos in recent months, adding to doubts over its ability to continue.
Holmes was once worth an estimated $4.5 billion. But Forbes lowered her net worth to "nothing" in June.