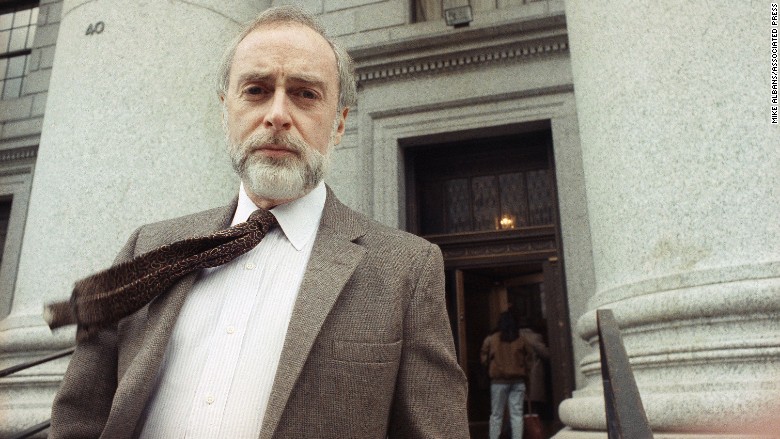 Former New York Times journalist Sydney Schanberg died on Saturday at the age of 82.
The New York Times first reported the news of his death. Schanberg suffered a heart attack earlier this week and died in Poughkeepsie, New York.
Former Times reporter Charles Kaiser confirmed the death of his friend, according to the Times.
Schanberg was known for his reporting of the terror that swept through Cambodia after the rise of the Khmer Rouge in the 1970s.
Schanberg won a Pulitzer Prize for his coverage. "The Killing Fields," an Oscar-winning movie, was based on his coverage of the survival of his Cambodian colleague Dith Pran.
Related: 'Who will we dress for, now?' Fashion photographer Bill Cunningham dies
News of Schanberg's death was met by an outpouring of praise on social media. He was celebrated as a "journalist hero" and remembered for his "courage and compassion."
Film critic Bilge Ebiri said Schanberg's coverage of the turmoil in Cambodia "is not just essential journalism but essential history."
Journalist Tom Robbins said Schanberg was a "journalist's journalist, unflinching truth-teller."
Historian Benjamin Brandenburg credited Schanberg with inspiring his own career.
Related: Morley Safer, CBS News legend, dies at 84
Schanberg attended Harvard University and joined the Times soon after graduating. He also covered the Vietnam War.
When he won the Pulitzer Prize in 1976, the inscription read: "For his coverage of the Communist takeover in Cambodia, carried out at great risk when he elected to stay at his post after the fall of Pnom Penh."
Schanberg resigned from the Times and went to work for New York Newsday and then The Village Voice.