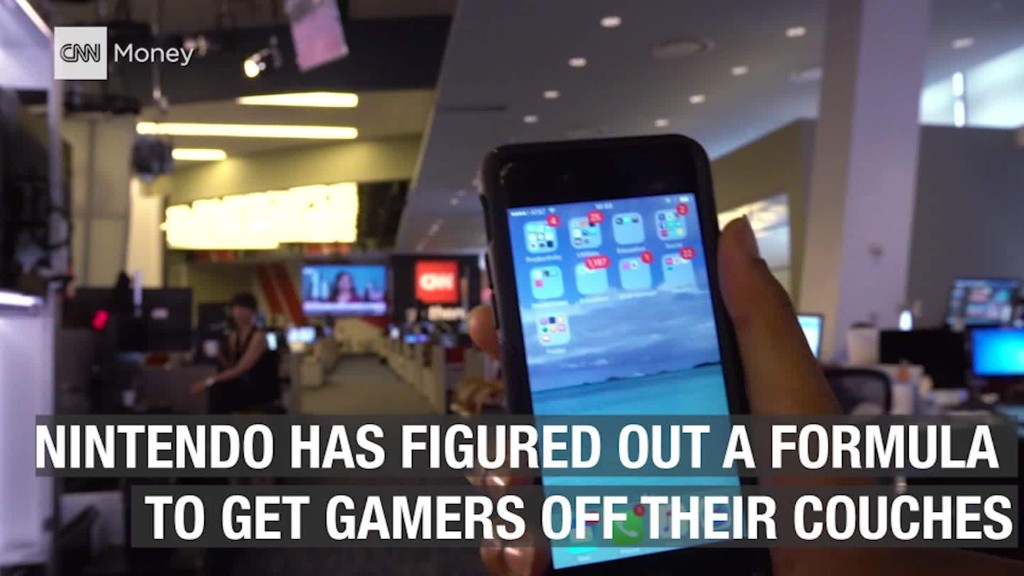 "Pokemon Go" is a wildly popular new smartphone game that has players exploring their real-life neighborhoods.
And in rural Wyoming, it led a teenager to discover a dead man's body in a river.
Shayla Wiggins, 19, told CNNMoney on Saturday how it happened.
Like so many others, Wiggins was eager to play this version of the blockbuster 1990s Game Boy video game.
"Since it's virtual reality, I thought: that's cool," she said.
Pokemon Go uses augmented reality -- tapping your phone's camera to superimpose cute, virtual creatures in the real world. It was released on Thursday and has already been downloaded more than a million times on Android and Apple devices.
Wiggins started playing Thursday night, catching 50 virtual animals as she walked through a parking lot and a gas station.
Related: Nintendo's new idea for growth: Making movies
On Friday morning, she grabbed her iPhone 6 and slipped on a pair of sandals. Then she took a short walk to explore the Big Wind River, which winds behind her home in the town of Riverton.
"I was trying to get a water Pokemon," she explained.
The game cautions users to keep aware of their surroundings. But like most players, Wiggins stared intently at her phone as she made her way beneath the Wyoming Highway 789 Bridge.
She spotted two deer near the water -- but still no Pokemon. So, she walked down to the rocky river bank. She didn't immediately notice the man's body lying face down in the water six feet to her left.
"I guess I was only paying attention to my phone and where I was walking," she said.
When she finally realized she was standing near a corpse, Wiggins called the police and led them to the scene.
The Fremont County Sheriff's Office confirmed that it's investigating the man's death. Investigators think it's likely the man drowned at that spot, where the water is only three feet deep.
Related: How a video game can help people grieve
"The death appears to be accidental in nature," Undersheriff Ryan D. Lee said in a statement.
Police haven't publicly identified the man.
Shawna Wiggins told CNNMoney her daughter was "pretty scared and shaken," but is doing much better.
"I probably would have never went down there if it weren't for this game," Shayla Wiggins admitted. "But in a way, I'm thankful. I feel like I helped find his body. He could have been there for days."
Wiggins, who is working at a Dairy Queen for the summer before starting college in Arizona, said she still plans to keep playing Pokemon Go to explore her central Wyoming town.