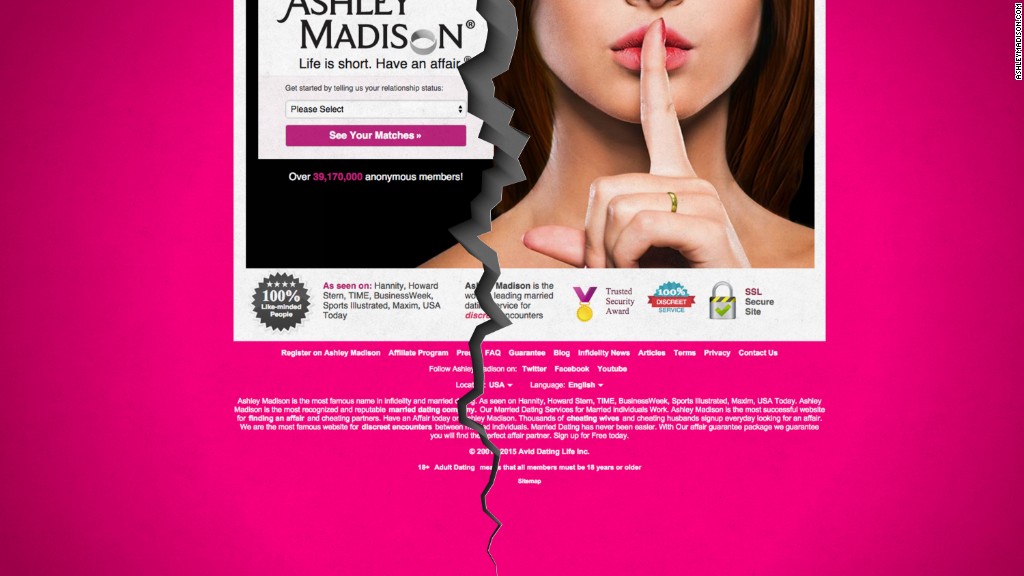 Ashley Madison wants a second chance.
The controversial online dating service is trying to make itself over as a dating site, instead of a hotbed of infidelity, fembots and hackers. The push comes nearly a year after a security breach upended the lives of customers and their families and derailed its plans for a public offering.
Gone is the infamous tagline, "Life is Short. Have an Affair." It's been replaced with the gentler pitch, "Find Your Moment." The service has also ditched its logo showing a wedding ring next to pictures of people holding a finger to their lips, alluding to secret extramarital affairs.
Related: Ashley Madison threatened to expose customers who disputed bills
Additionally, Ashley Madison's parent company Avid Life Media has renamed itself as Ruby.
The old "affair" slogan doesn't work any more, according to Ruby's new CEO Rob Segal. "It was a limiting label that's out-dated and doesn't speak to the wide variety of connections people find on Ashley Madison," he said. "Close to 45% of our members are single, over 50% are attached and they are interested in a wide range of experiences."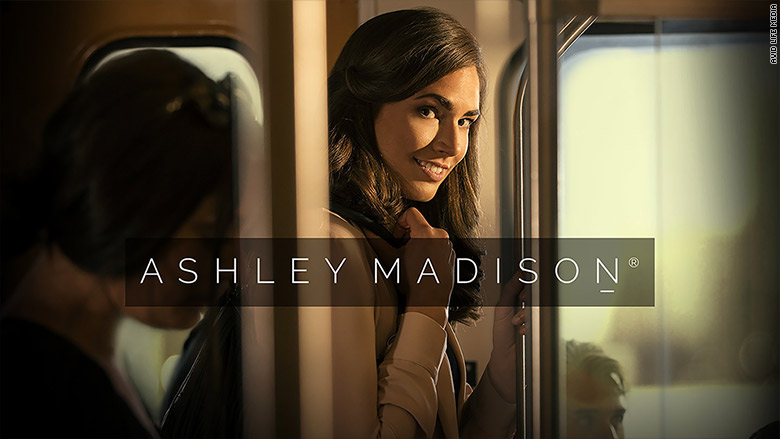 Segal's appointment was announced last week, and he's clearly aiming to clean up the company's image.
In one spot from the new advertising campaign, a man makes "an unexpected connection" on his commute. Crucially, the man is single, not married.
Another ad, however, shows a woman in a relationship exchanging a flirtatious look with a man in a hotel. Some things never change.