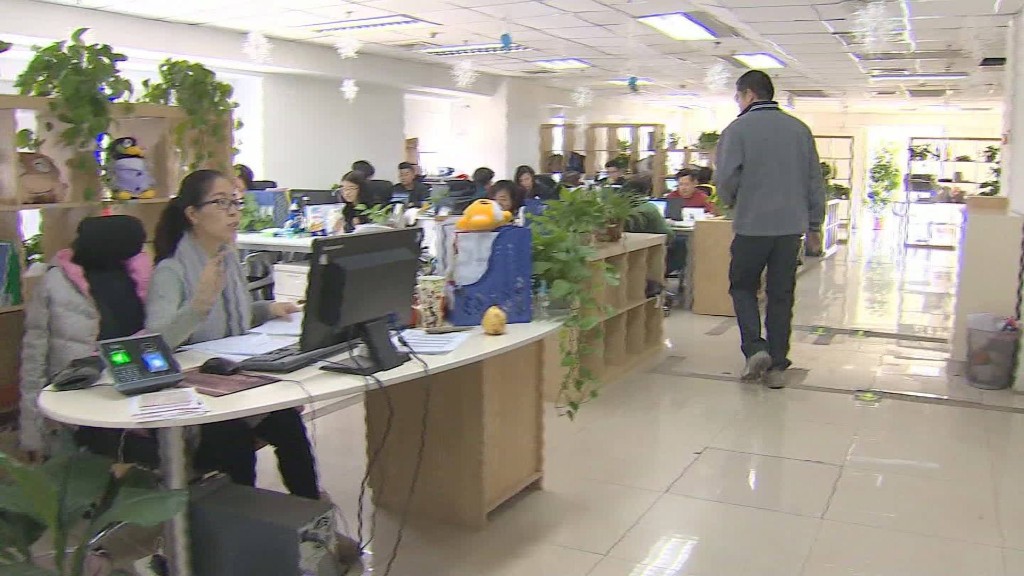 China will add to the growing gloom hanging over the world economy when it posts its weakest growth in seven years on Friday.
The world's second-largest economy is expected to have expanded by 6.6% in the three months to the end of June, compared with the same period a year earlier, according to a CNNMoney survey of economists.
That is a hair slower than the first quarter, and matches the weakest pace of growth China experienced during the dark days of the global financial crisis in early 2009.
For 2016 as a whole, economists expect GDP growth to fall to 6.5%, the bottom end of the government's own target of between 6.5% and 7%. Looking ahead, economic expansion in 2017 is expected to slow further to 6.3%.
Official second quarter GDP data will be published by China's National Bureau of Statistics on Friday.
"The general mood about China continues to be negative," said Daiwa's Kevin Lai. "There is little disagreement that the problems in China are serious and have profound implications for global markets."
Even with faltering growth, China is still one of the world's stronger performers. But its performance is a far cry from the heady days of 10% growth or more, which is why China has many experts and investors on edge.
Related: Don't trust Chinese economic data? A new source is coming
After breakneck expansion for decades, China's economy is slowing, partly because of Beijing's efforts to reduce the country's reliance on manufacturing and encourage the service sector. The country is also burdened with high levels of debt after years of aggressive lending.
Much of the economic data this year has already painted a ho-hum picture of growth. But persistent doubts about the accuracy of China's official figures have some experts worried that things are worse than Beijing is letting on.
Capital Economics, for instance, estimates that China's economy expanded at just 4.5% in the second quarter.
There are also concerns that President Xi Jinping's four-year campaign against corruption has taken a serious toll on GDP growth, Daiwa's Lai said.
Related: Forget Brexit, China's currency is falling again
There's no doubt that the pain is being felt widely. China announced in late February that it was planning to shed 1.8 million coal and steel jobs in an effort to reduce excess capacity. The cuts represent about 20% and 11% of China's coal and steel jobs, respectively, according to IHS Insight.
One major concern is how the government will implement these changes, said IHS China economist Brian Jackson. "If local officials pursue closures too quickly, it could spark major labor protests," he said.
China is coming off a turbulent 2015 for markets and the yuan, which undermined investor confidence in Chinese authorities' ability to manage the economic slowdown smoothly.