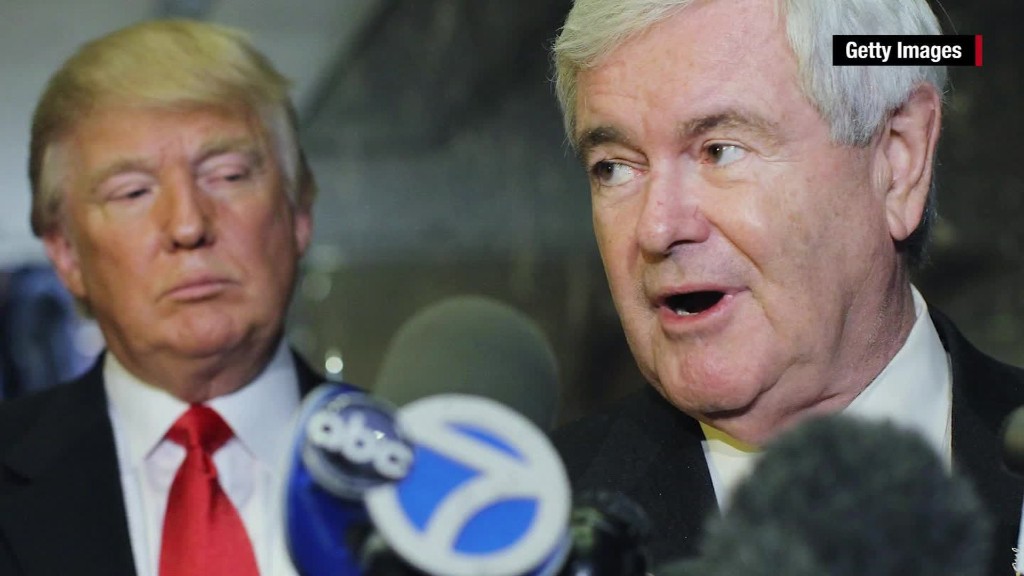 Last month, Vanity Fair reported that Donald Trump was eyeing a plan to launch his own news organization. If Trump needed a model for this new media project, he might have found it in none other than Indiana Gov. Mike Pence, the man he announced Friday as his running mate.
Trump's motivation, according to Vanity Fair, was primarily financial: Media organizations had been making bank covering his campaign and he wanted a cut. But the plan, which came to light just days after Trump announced his decision to ban the Washington Post from his events, also appeared to be a thumb in the eye of a national media he had long criticized as "dishonest." By starting his own outlet, he could cut out the lying middlemen and go straight to his loyal followers.
Related: Donald Trump revokes Washington Post press credentials
Early last year, Pence made plans to launch his own state-run, taxpayer-funded news site called "Just IN," which would publish stories about Pence and his administration written by state press secretaries. Pence even brought in a former Indianapolis Star reporter to oversee the project.
Unfortunately for Pence, the idea died on the spot. News of his plan, which was broken by Tom LoBianco of the Indianapolis Star -- now a CNN reporter -- caused an immediate uproar as critics berated what they described as Pence's propaganda machine. The Atlantic dubbed the idea "Pravda on the Plains." Pence quickly announced he was canceling the project.
Trump, a master at circumventing the conventional laws of politics, may prove to be more fortunate than Pence in his ambitions. Whatever the case, the two men's efforts to launch their own news organizations represents a shared contempt for the media.
Related: 'The Blacklist': Here are the media outlets banned by Donald Trump
In dealing with the national press, Pence should hardly be expected to be the olive branch to Trump's stick. One former Indianapolis Star reporter says the Governor often wouldn't tell reporters about campaign events until the day after they happened.