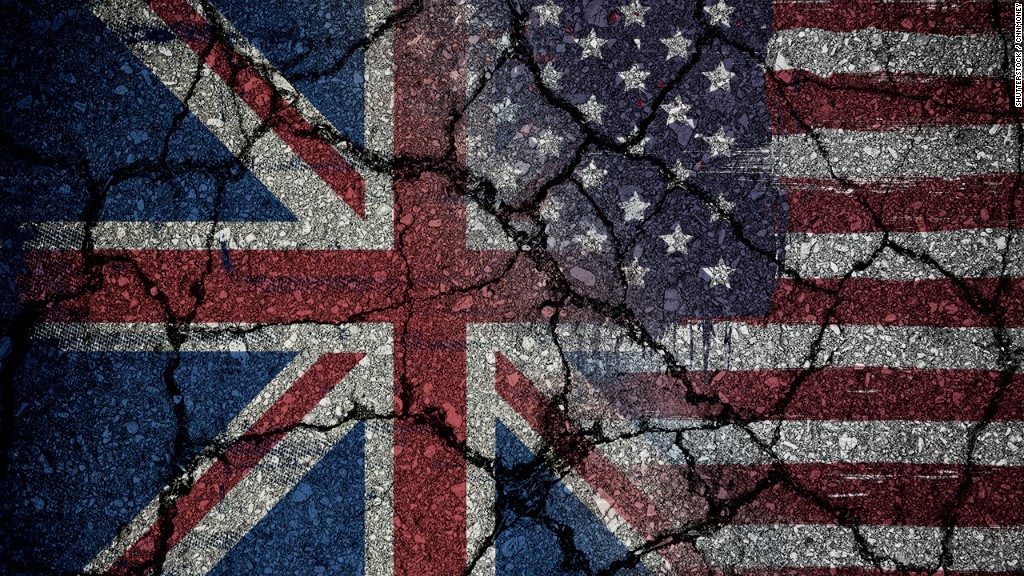 The Bank of England surprised markets Thursday by keeping interest rates on hold, but it gave the clearest possible signal that it will act next month to tackle an economic slowdown triggered by the Brexit vote.
The bank was widely expected to cut rates to a new record low after consumer and business confidence slumped in the wake of the vote to leave the European Union on June 23.
And while it kept rates unchanged at 0.50%, the bank said most members of its policy committee "expect monetary policy to be loosened in August."
"The precise size and nature of any stimulatory measures will be determined during the August forecast and Inflation Report round," it added.
The bank said economic activity is likely to weaken in the near term, and it noted that some businesses are already delaying investment projects and postponing hiring decisions. But it wants more evidence of the scale of the hit to growth before pulling the trigger.
"Despite the July inaction, Bank of England stimulus remains very much on the cards, with a package of measures in August looking probable," noted IHS Markit chief economist Howard Archer.
Related: UK housing market freezing up (and lower prices coming)
Governor Mark Carney flagged late last month that the bank was getting ready to stimulate the economy after the Brexit vote stunned investors. The pound collapsed to its lowest level in 31 years and remains under pressure.
London's FTSE 100 stock index was up 0.8% ahead of the bank's announcement, hitting a fresh 11-month high. It slid back into negative territory after the bank held rates, before edging higher again.
The pound also got a lift from news of steady rates, shooting up to almost $1.35, before returning to around $1.33. That's still 12% below the levels it hit on the day of the referendum.
Related: Investors will shun Europe's 'golden visas' after Brexit
Many big banks, economic forecasters and rating agencies have already slashed their forecasts for growth in the U.K. following the vote to leave. Some are even predicting a recession.
Philip Hammond, Britain's new Treasury chief, acknowledged that the Brexit vote had caused "at least a temporary loss of confidence in the business community." He said that was having a "chilling effect" on the economy.