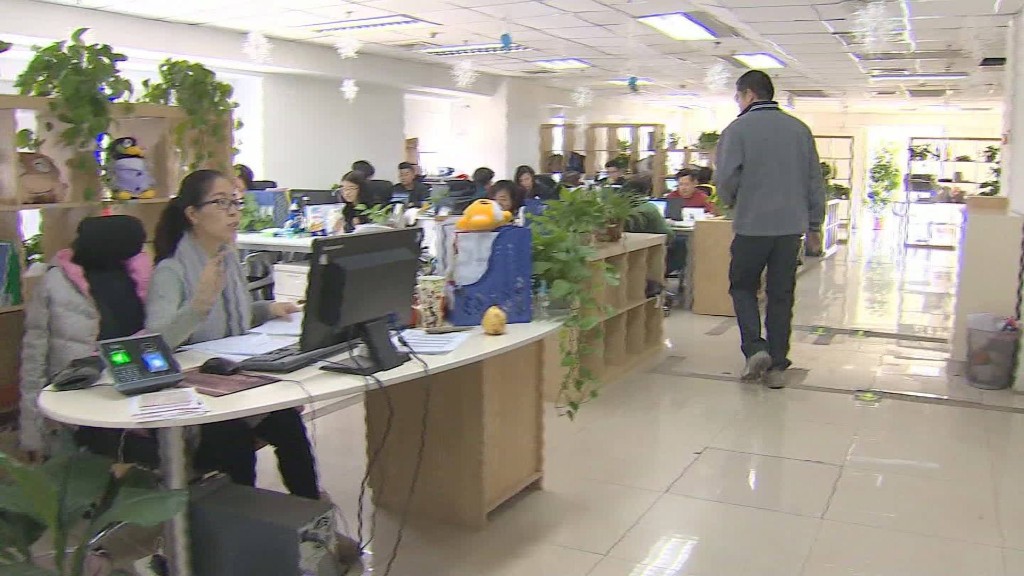 China's economy grew at its slowest quarterly pace in seven years, touching down at levels last seen during the dark days of the global financial crisis in early 2009.
The world's second-largest economy grew by 6.7% in the three months to the end of June, compared with the same period a year earlier, according to China's National Bureau of Statistics. That is a hair better than the 6.6% forecast in a CNNMoney survey of economists, and matches the rate of growth in the first quarter.
"I think it is, in fact, slightly positive," said Edmund Goh of Aberdeen Asset Management. "I think a lot of people are really expecting slower growth, but the fact that it is slightly above what the market was pricing in, is a positive sign."
Stock markets in China appeared unruffled and were little changed in Friday trading.
Investors were left reeling by last year's turmoil on Chinese markets, and have been preparing for the worst. But it appears things aren't quite as bad as expected.
Growth in the most recent quarter was buoyed by more state-backed investment, according to Capital Economics. Retail sales also picked up, evidence perhaps of the government's attempts to transition the economy away from manufacturing and exports to services and consumption.
Still, the glimmer of good news may not last for long. For 2016 as a whole, economists surveyed by CNNMoney expect GDP growth to fall to 6.5%, the bottom end of the government's own target of between 6.5% and 7%. Looking ahead, economic expansion in 2017 is expected to slow further to 6.3%.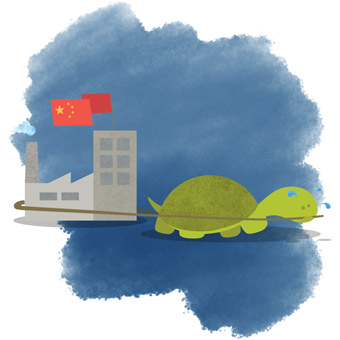 "Growth is more likely to pick up over coming months than slow further, but a lasting turnaround is not on the cards," said Daniel Martin and Mark Williams at Capital Economics.
China's pace of growth makes it one of the world's stronger performers, but it remains a far cry from the heady days of 10% growth or more, which is why China has many experts and investors on edge.
Related: Don't trust Chinese economic data? A new source is coming
After breakneck expansion for decades, China's economy is slowing, partly because of Beijing's efforts to transition the economy to a new growth model. The country is also burdened with high levels of debt after years of aggressive lending.
Experts also continue to doubt the accuracy of China's official figures, and some are worried that things are worse than Beijing is letting on.
Capital Economics, for instance, estimates that China's economy expanded at just 4.5% in the second quarter.
There are also concerns that President Xi Jinping's four-year campaign against corruption has taken a serious toll on GDP growth, said Kevin Lai of Daiwa Capital Markets ahead of the data release.
Related: Forget Brexit, China's currency is falling again
There's no question that the pain is being felt widely. China announced in late February that it was planning to shed 1.8 million coal and steel jobs in an effort to reduce excess capacity. The cuts represent about 20% and 11% of China's coal and steel jobs, respectively, according to IHS Insight.
One major concern is how the government will implement these changes, said IHS China economist Brian Jackson. "If local officials pursue closures too quickly, it could spark major labor protests," he said.
China is coming off a turbulent 2015 for markets and the yuan, which undermined investor confidence in Chinese authorities' ability to manage the economic slowdown smoothly.