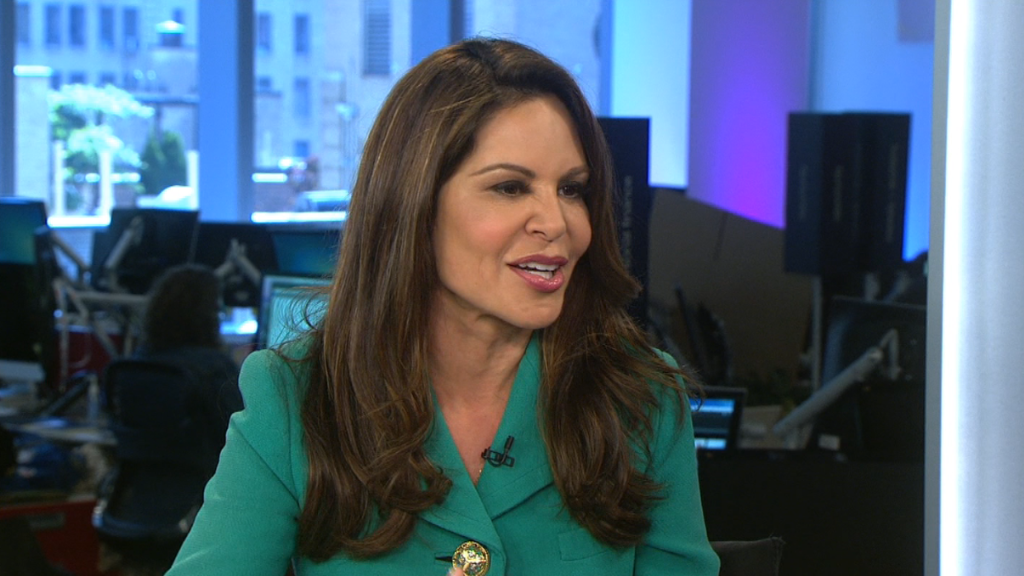 Standing up to the nuns at her all girls Catholic high school taught Latina media executive, Nely Galán, a valuable lesson that she has held onto since her teenage years.
Galán, a Cuban immigrant who had moved to New Jersey when she was just four years old, had submitted a tongue-in-cheek article to Seventeen magazine, criticizing all-girls high schools for not allowing skirts or boys. The magazine loved the article, she said, and even invited the 15-year-old to become one of the magazine's youngest guest editors. But the nuns were not impressed and Galán thought she was about to get expelled.
Galán fought back, pleading her case to a local newspaper. After the paper ran a story about the young Galán's right to free speech, the nuns apologized to Galán and her parents.
"I realized that, in this country, it doesn't pay to be wimp," said Galán.
That mindset has helped Galán, now 52 to become the first Latina president of entertainment at Spanish language television network, Telemundo, and to eventually run her own independent production company Galán Entertainment. She has produced over 700 episodes of television in English and Spanish, and in 2008 even appeared on Celebrity Apprentice with Donald Trump.
Despite her successes, Galán has held tight to her immigrant values: saving money, living below her means and becoming an entrepreneur. She has also become a successful real estate investor. "Every penny I made in TV, I invested in buying buildings," Galán said.
But throughout all her achievements, she always had one regret: She was so eager to start working when she was younger that she never graduated from college. So in 2008, at age 45, she stepped away from her high-powered executive life to complete her undergrad degree and embark on a four-year master's/PhD program in Psychology.
"It was the best thing I did in my life. My kid saw me start over and be humble. It helped me to ground myself," she said.
Galán graduated in 2012 and recently launched Adelante! ("Move it forward!" in Spanish), a non-profit that offers seminars and videos that promote financial empowerment among Latina women. She also recently wrote a book called Self Made: Becoming Empowered, Self-Reliant and Rich in Every Way.
This is Galán's American Success Story:
What was life like growing up?
We came to the United States in 1968, when the Presbyterian church decided to "adopt" Cuban immigrants. We were adopted by Phyllis Krebs in Red Bank, New Jersey. Her son had died in Vietnam and to heal, her pastor recommended she devote herself to service.
We lived in a super American family that didn't speak Spanish, but we became friends for life.
It was so different living in New Jersey. I remember as a kid eating asparagus and celery and I thought, "What is this disgusting food?"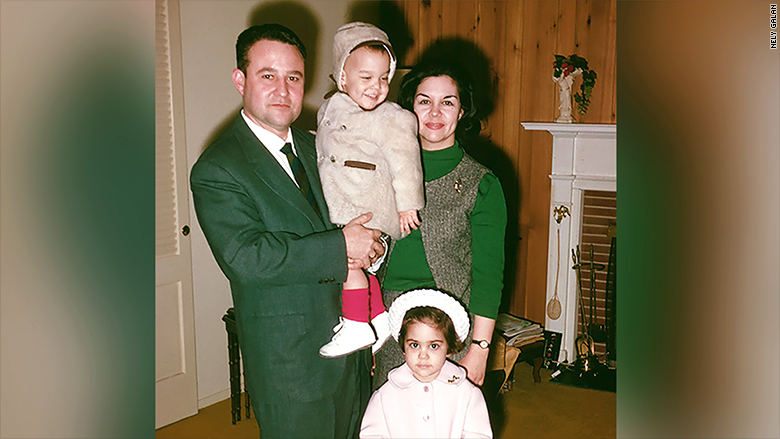 My parents were learning the language, but sometimes they'd get stuck in translation, especially my mom.
The church got my dad a job painting cars in a Ford factory and mom work at an embroidery factory.
She didn't like being a charity case. Plus, she thought this was temporary. I could feel her sadness while dad tried to make the best of it.
I remember when it finally sunk in for her that we were never going back. It was in 1978, when my dad told mom we needed to become American citizens.
Related: From foster child to White House adviser
My dad met a Latino while working at Ford. He helped him get an interview at Goya Foods. Dad met with the owners in 1970 and they brought him into the sales department. He worked there until he retired.
We moved to West New York, New Jersey in the early 70's. They were much happier living in that vibrant Latino community.
When I was 10, we moved to Teaneck. My parents wanted to own a house. But almost no one spoke Spanish there and mom became depressed again.
Dad worked on commission and there were all these ups and downs. That's when I began to think, "I have to go make money." So when I was 15 got a job at The Limited at the Paramus Mall and tutored kids on the side for extra money.
What was it like at school?
My parents scraped up enough money to send me to an all girls Catholic school. It was an investment.
All the other students came from families that were well off.
Attending The Academy of the Holy Angels was good for me. There were even Jewish girls there because it was the best school. It taught me never to marginalize myself.
I remember once when I was a little girl, a kid called me a "spic." My mom reminded me that I speak two languages and belong to two cultures and that's the best of both worlds.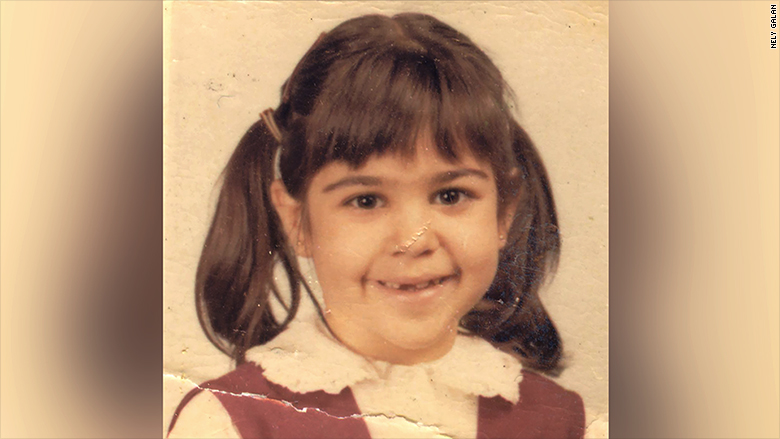 What was the biggest hurdle you ever encountered and how did you overcome it?
I was suspended in high school when I wrote a story that the nuns thought I'd plagiarized. My parents wanted me to ask for forgiveness, but I hadn't done anything wrong!
Three days later, the nuns said they'd researched the story and saw that I'd written it. In the end I got an "A."
Related: How this son of migrant farm workers became an astronaut
During my suspension, I wrote an article for Seventeen magazine about why parents shouldn't send their girls to an all girls high school.
Then, three months later, Seventeen published my article and that day the head nun called me into her office. I thought I was going to be expelled.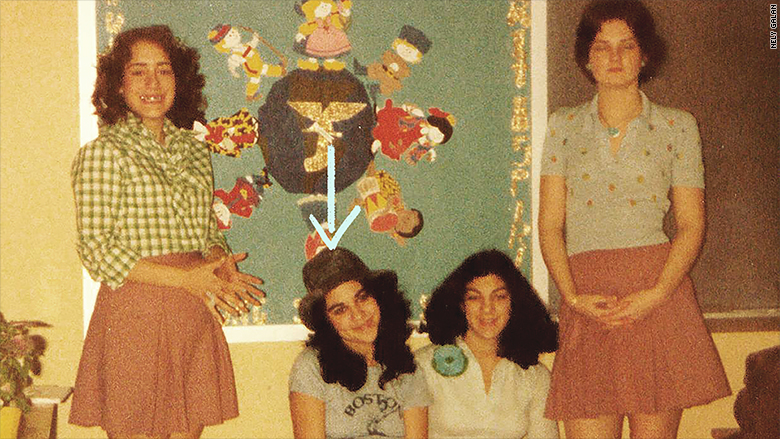 Frightened, I called my local newspaper and it wrote up the story about a Latina girl who was being expelled from high school for First Amendment issues. When the story ran, the nuns call me and my parents into their offices apologized and said that they weren't planning to expel me after all. I realized that in this country it doesn't pay to be wimp.
How did you get into the TV business?
I graduated early and started at Barnard. That's where I met Aida Barrera, the first Latina executive producer in American TV, who was giving a talk. I introduced myself and told her about my interest in media. She went back to Austin, Texas and a few weeks later asked me to be a researcher for the show and wanted me to move to Austin. I told my mother I was quitting school to work with her.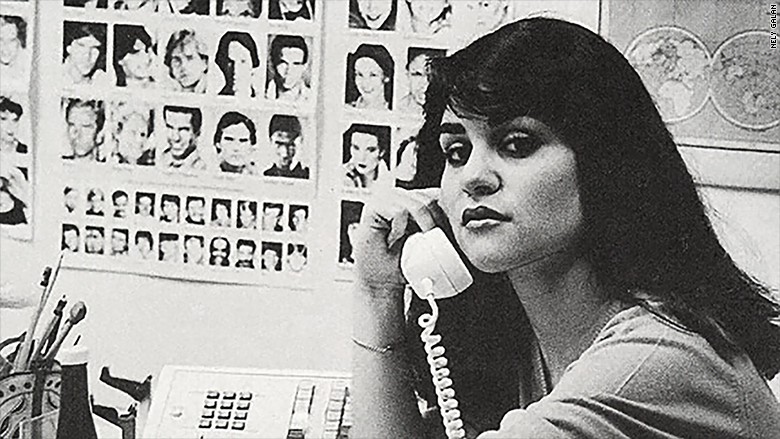 My mom was hysterically crying, "I'll never forgive you for leaving me!"
I worked for three years with her, reporting and learning to be a news producer.
At 22, I became the country's youngest television station manager at Telemundo, Channel 47. There, I worked my way up the corporate ladder to become President of the entertainment division and became the first Latina president at an American network. In 1994, I founded Galán Entertainment and launched 10 television stations internationally and produced over 700 shows.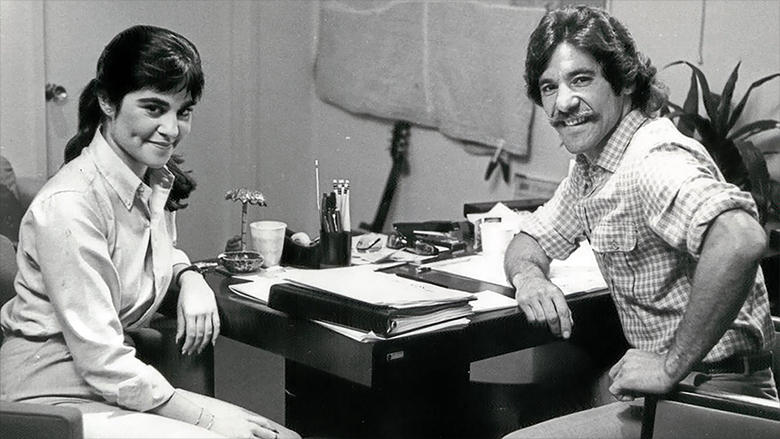 But I missed the part of life where you go to college, you date and hang out with people your own age. I made many mistakes in my personal life because I was so young or feeling lonely.
I got married very young -- I was eighteen. I basically married the first guy I met. He was 12 years older than me. He wanted to marry a woman and have five kids. I was raised very Catholic. No sex until marriage, so we got married and it didn't work out. He's a lovely person but I was too young and I didn't know what I wanted yet.
Related: Consumer Reports CEO: Coming to the U.S. was her biggest break
Later on, I had an immaturity about dating because I had not experienced that part of life when I was young.
Today I'm happily married and have a wonderful teenaged son, Lukas
Later, part of me longed to graduate. It was that and my 8 year old son asking me, "Why do I have to go to college if you didn't go?" that led to me to return to school at 45.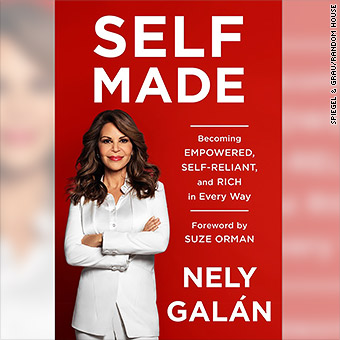 What was your big break in business?
In 2004, Rupert Murdoch wanted me to launch six channels in Latin America. I said I'd do it if he outsourced it to my company. That deal launched Galán Entertainment.
What's the one thing that you do every day that has helped you to succeed?
I complete what I begin. Before I go to bed, I write a list of the three things that I have to complete the next day. It's not 100 things, it's just three.
What is your definition of success?
You need money to live an abundant life, but if that's all you're striving for, that's selfish. You need to be rich in love, rich in family and rich in community.