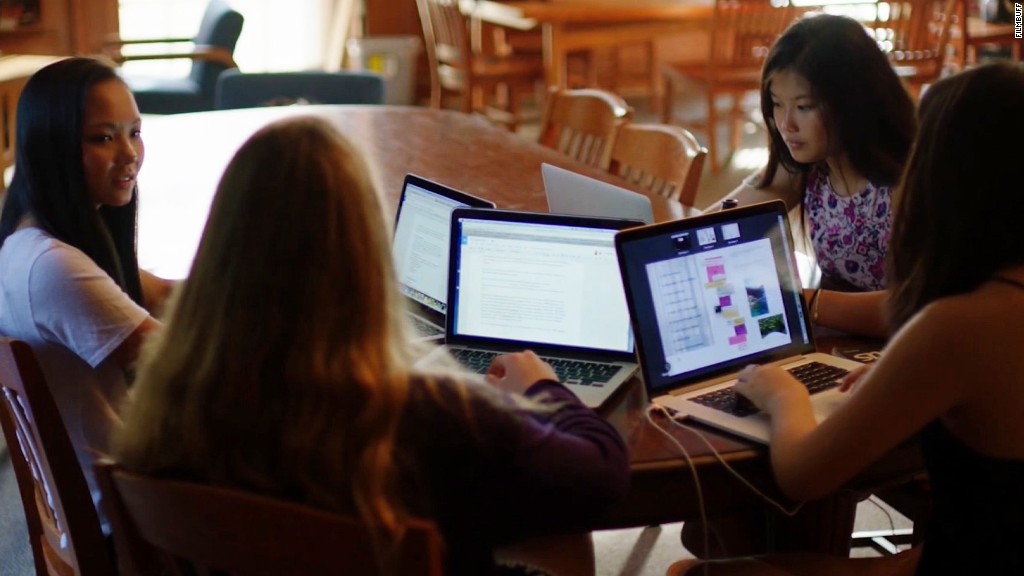 Kayla Visser has charted out her summer plans with two seemingly disparate pursuits: farming and technology.
Visser, 15, lives on her family farm in Wilmington, New Hampshire, where she loves caring for the animals -- chickens, rabbits and a dairy cow that she bought with her own money. She also maintains an organic vegetable garden.
In some way, farming is in her blood. "Both of my grandparents grew up on farms. Then we strayed away from agriculture because my parents grew up in the suburbs," she said. "Now we're into it again."
Visser also runs a small business she launched in 2009 called KanineKookies. It's an all-natural snack brand for dogs and horses. She makes the treats herself and supplies them to three local retailers and a dozen monthly customers.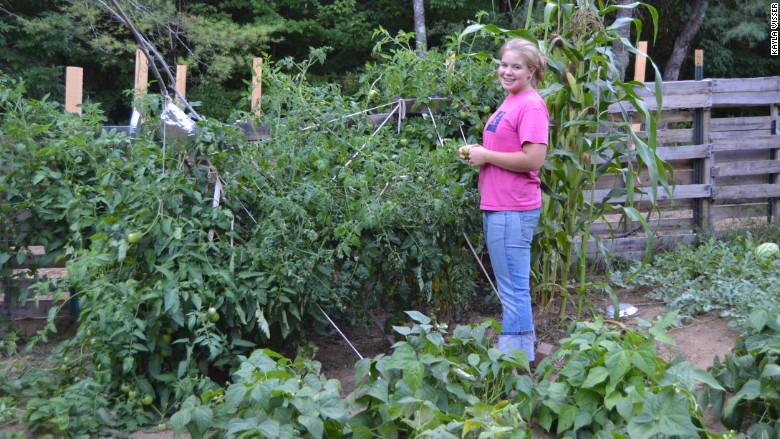 "I use all my proceeds to help kids interact therapeutically with farm animals while learning [about] responsible animal husbandry and organic farming," she said.
Related: 14-year-old turned down a $30 million buyout offer
She credits a summer camp called TechGirlz for helping her get the business off the ground at age 9.
TechGirlz is a Philadelphia-based nonprofit that offers classes on things like coding, robotics and 3D printing, as well as a summer camp that teaches middle school girls about entrepreneurship.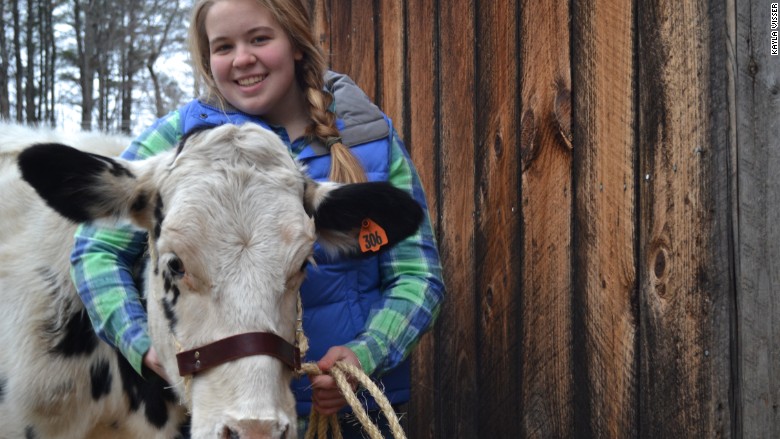 "We have workshops where the girls collaborate on group projects tied to a business idea they'd like to launch," said Tracey Welson-Rossman, founder of TechGirlz.
The one-week camp culminates with each group pitching their business ideas.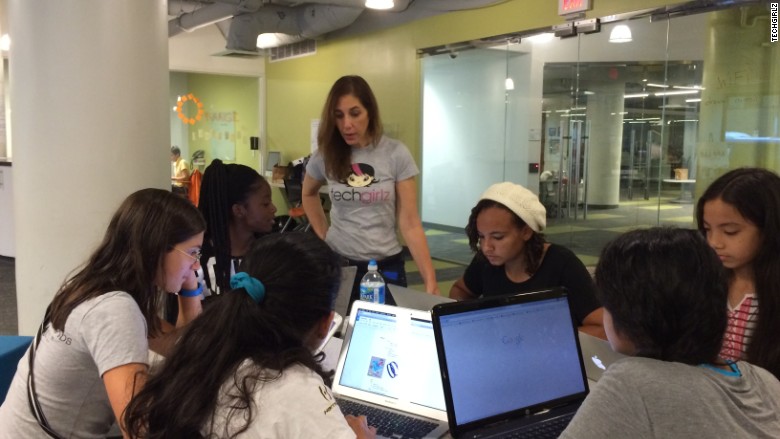 In addition to the camp, Visser and her three sisters have taken more than a dozen TechGirlz classes since the program launched in 2009.
"[The camp] connected me to great mentors," said Visser. "I learned how to do a cost-benefit analysis and host a business website through WordPress," she said. "It's still there today."
Related: How Tech literate are 8th graders? You'd be surprised
Welson-Rossman, who's chief marketing officer of software development firm Chariot Solutions, launched TechGirlz to correct an imbalance in the tech world.
"We have 60 employees at our company. Most are engineers and men," she said. "We've tried to find women developers, but we can't."
She researched the issue and learned that girls typically start to self-select out of technology-based career paths in high school.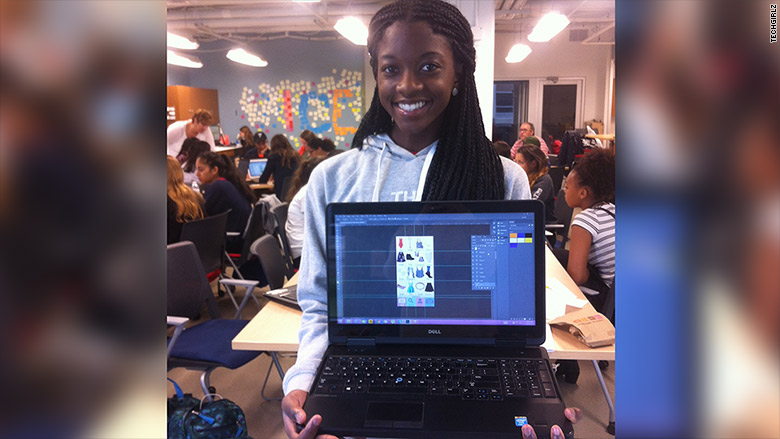 "We have to prevent this from happening by reaching girls before then, in middle school."
That's TechGirlz's mission, she said. "We aren't trying to create the next engineer or the next gadget inventor," she said. "We just want girls to be confident in the use of technology, whether or not they decide to use it to start a business or pursue a tech career."
Welson-Rossman said more than 5,000 girls have taken TechGirlz classes and 125 have attended its camp since 2009.
Related: This hip hop institute wants to train the next generation of entrepreneurs
Jalynn Johnson, 14, is attending this year's camp, which ends Friday. It's her second year participating.
"Last year, my group's business idea was a wearable tech device," she said. "This year our idea is called SnapFashion. It's an app that allows you to take pictures of clothes and accessories in the real world and then find them in stores or online."
Her group designed the app and worked with a developer on a prototype.
"People think boys are ahead of girls in technology," she said. "I really don't think they are."
Visser, who's also teaching a robotics class to young girls in her area, said the camp made her realize how useful technology is.
"Technology is so versatile that no matter what you decide to do in life, it will be a part of it," she said. "I want to be a farmer. I can be a better farmer if I'm educated about technology."