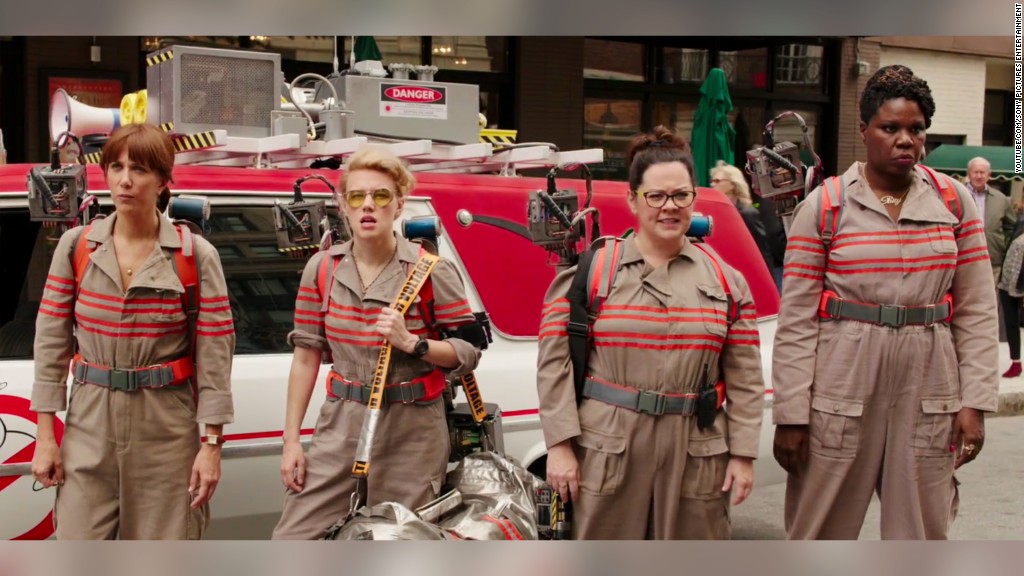 The Ghostbusters may not be afraid of no ghost -- but tiny animated dogs are a different story.
"Ghostbusters," the Sony reboot of the 1984 classic, this time starring four women as the proton pack wielding ghost hunters, nabbed an estimated $46 million in North America this weekend.
That total, which is the biggest opening for star Melissa McCarthy and director Paul Feig, was roughly in line with industry projections for the comedy. However, it was not enough to beat "The Secret Life of Pets" for the top spot at the box office.
"The Secret Life of Pets," a Universal and Illumination Entertainment animated film, dug up $50.5 million in its second weekend of release.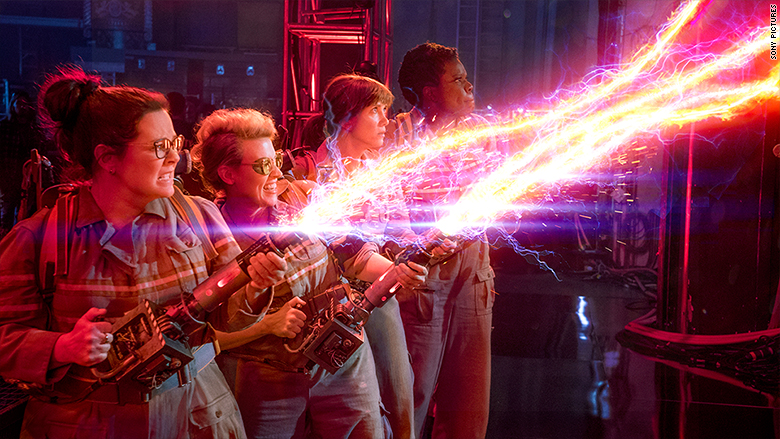 Related: A real female Ghostbuster on new film, sexism, and planning for a marshmallow man
"Ghostbusters" came in with a lot of attention due to its iconic brand, notable stars and fervent backlash from some online who were upset about the all-female ghost hunting team.
"'Ghostbusters' debut proves that the power of the brand, the nostalgia factor and the appeal of the female cast held more sway with audiences than the critical barbs thrown at the movie," said Paul Dergarabedian, senior media analyst at comScore (SCOR). "Audiences just wanted to go out and have a good time and as a new film in theaters it offered up something appealing and fun."
Sony's supernatural comedy has some work to do to make back its substantial $144 million budget, but it's off to a solid start.
"This can be considered a spiritual (pun intended) win for a film that has been the subject of much debate and heated discussion," Dergarabedian added.