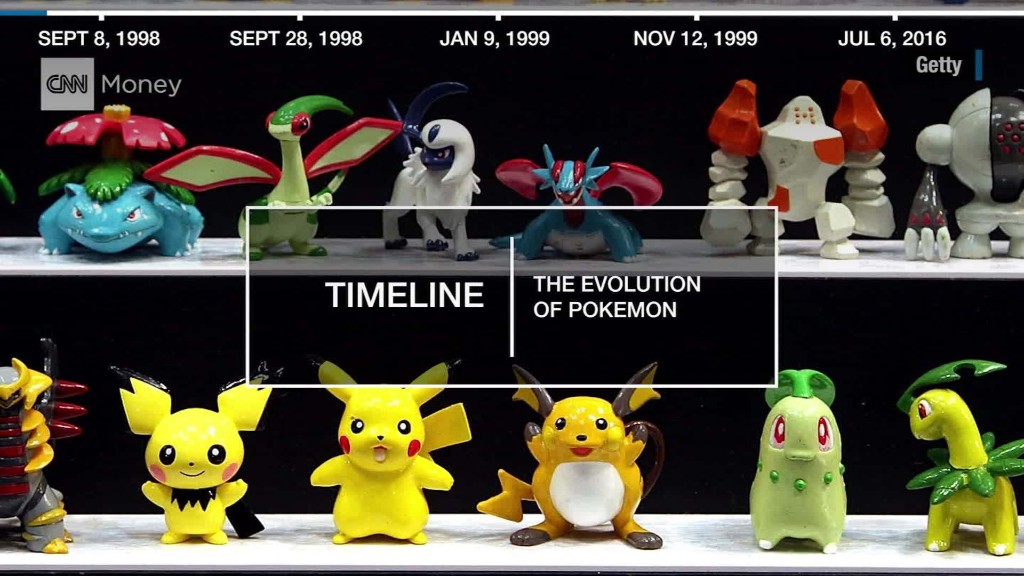 Pokemon Go players have quickly learned that the game is a huge drain on their smartphone's battery.
But that may be great news for Zagg (ZAGG), a small maker of smartphone accessories.
Zagg acquired battery case manufacturer mophie earlier this year for $100 million. And in light of Pokemon Go mania, that's looking like a pretty savvy move.
PC Magazine recently recommended several backup batteries and battery cases to help keep players from running out of juice while they are on their way to their nearest Pokemon Go gym -- such as the Republican National Convention. Seriously.
And one of the magazine's top picks was mophie's Juice Pack Air for the iPhone 6. Reviewers said that the pack "has the most attractive design of any of the cases we've looked at."
Related: Pokemon Go crashes and hackers claim responsibility
Amazingly enough, that is helping to boost Zagg's stock price. The stock has soared more than 25% in the past week, and it seems to be because everyone and their brother is out hunting for Pikachu and his friends.
Analysts have noted an increase in demand for the Juice Pack Air battery cases at top retailers in the past few weeks as well.
Still, investors have to be careful. Even though Zagg's sales are growing rapidly, the company is still expected to report a loss for the current quarter -- and a decline in profits for the full year.
Related: Nintendo surges on Pokemon Go hype
So it may be the case that Zagg -- much like gaming giant Nintendo -- is part of a Pokemon Go stock bubble. Nintendo, which owns part of both The Pokemon Company and Pokemon Go game developer Niantic, has nearly doubled in the past few weeks.
Gotta catch 'em all? Think twice before applying that logic to stocks tied to Pokemon Go.