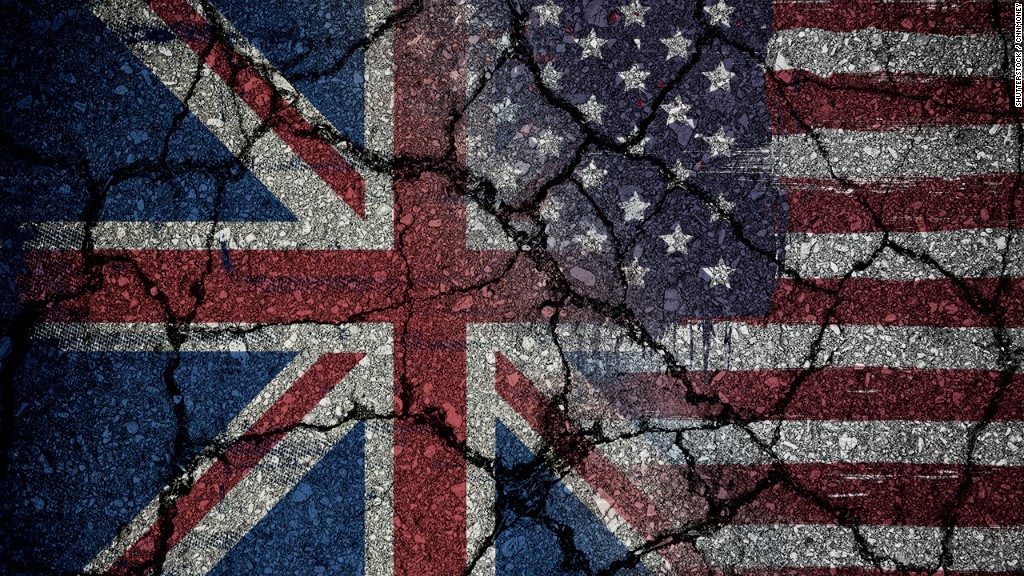 The finance chiefs of Britain's biggest companies are feeling very gloomy.
A new survey by Deloitte found that about 80% of CFOs expect hiring and spending to slow over the year following Britain's vote to leave the European Union. And more than two-thirds think leaving the EU will lead to a deterioration in the U.K. business environment in the long term.
The consultancy said the slump in confidence was worse than during the financial crisis.
"The spike in uncertainty has had a toxic effect on business sentiment with optimism dropping to the lowest level since the survey started in 2007, lower than in the wake of the failure of Lehman Brothers in late 2008," said the authors of the quarterly survey.
Related: Delta cutting flights due to Brexit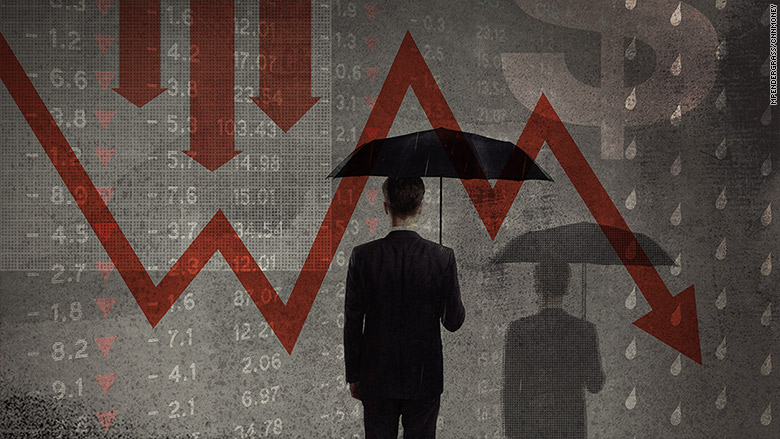 "The referendum vote has triggered a strong, negative reaction from the U.K. corporate sector," the consultancy said. The survey of 132 top finance executives from FTSE 350 companies was taken between June 28 and July 11, the two weeks following the Brexit vote.
Britain's decision to leave the EU initially sparked a wave of global market turmoil. The pound plunged to a 31-year low against the dollar, and is still trading 12% below pre-referendum levels.
The Bank of England said last week that some businesses are already delaying investment projects and postponing hiring decisions because of the Brexit uncertainty.
Related: Bank of England signals August rate cut
According to the Deloitte survey, the referendum result has forced corporate number crunchers to focus on safety first.
"For the first time in more than a year the top two balance sheet priorities for major UK corporates are defensive - reducing costs and increasing cash flow," it said.
The survey also showed that the overwhelming majority think the number one priority for the new U.K. government should be setting a clear plan for its negotiations with the EU.