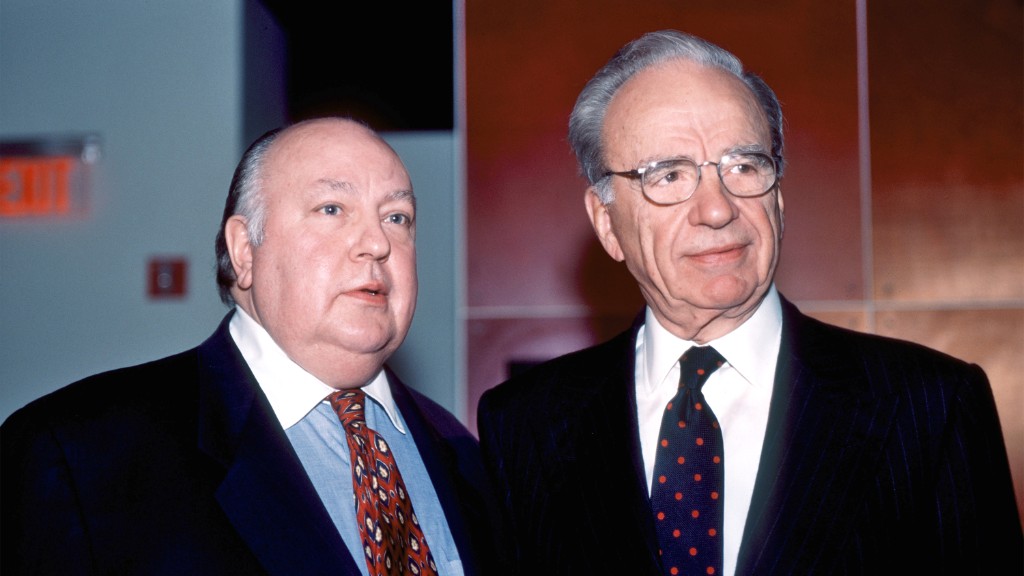 Fox News CEO Roger Ailes is in talks with 21st Century Fox that will likely lead to his departure following allegations of sexual harassment.
Several of his longtime employees, speaking on condition of anonymity, said they expected Ailes would depart within days -- a stunning and ignoble end to a twenty year career creating and leading the Fox News Channel.
On Tuesday night, even The New York Post -- which is owned by the same family that owns 21st Century Fox -- reported that "the end is near" for Ailes.
Media mogul Rupert Murdoch tapped Ailes to found and run Fox News, which launched in 1996, ushering in a controversial new era in cable news.
The channel claimed to be "fair and balanced," but in reality its programming was tilted in favor of conservative opinions and Republican politics, reflecting the views of Ailes himself. Fox mixed daily news reporting and nightly conservative opinion in ways that many critics found to be damaging to American discourse. But Fox's many fans said it was a necessary counterweight to liberal media bias.
Within six years, Fox came to dominate cable news ratings, dethroning CNN, and it has been a wildly successful business, with annual profits believed to exceed $1 billion.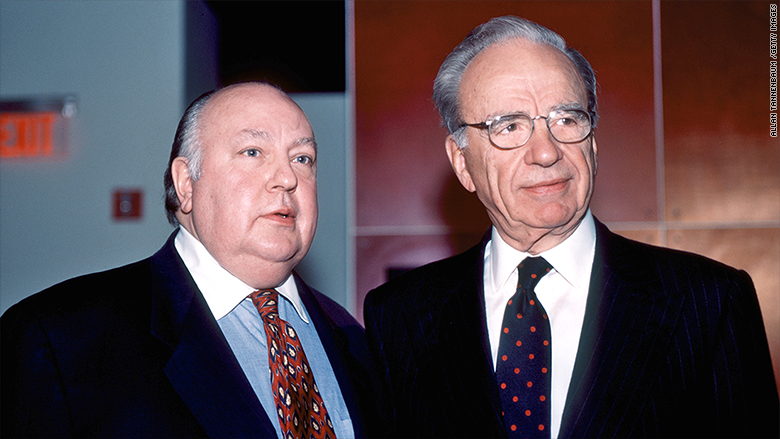 The rumors about Ailes' departure heated up Tuesday afternoon. The Drudge Report initially suggested that the exit deal was already done and that Ailes would receive a $40 million pay package. Drudge, a widely-read conservative news site, also shared what appeared to be a unsigned separation agreement.
Within minutes, however, the site deleted the image and took down the claim that Ailes was out.
"There is no deal," Ailes' attorney Susan Estrich told CNNMoney. "When there is an agreement, if there is an agreement, 21st Century Fox will make an announcement." Estrich also said the "term sheet" that Drudge published "does not reflect any deal" and that Ailes had not seen it.
Several other news outlets also reported that Ailes was officially leaving Fox before backpedaling around 5 p.m. Tuesday.
Meanwhile, Fox staffers frantically refreshed their Twitter feeds, checking for the latest information. Staffers were not formally told anything by the company.
But 21st Century Fox said in a statement that no exit agreement had been reached. "The review is ongoing," Fox said, referring to the internal review that the Murdochs ordered after ex-anchor Gretchen Carlson accused Ailes of sexual harassment in a lawsuit earlier this month.
Rupert Murdoch and his sons Lachlan and James jointly run 21st Century Fox.
On Monday, New York magazine's Gabriel Sherman reported that the three Murdochs "have settled on removing" Ailes.
On Tuesday, Sherman followed up with a report that lawyers for 21st Century Fox had given Ailes "a deadline of August 1 to resign or face being fired for cause."
The most explosive part of Sherman's report involved Megyn Kelly, Fox's 9 p.m. host.
Citing anonymous sources, he said Kelly told investigators that Ailes sexually harassed her a decade ago and described it "in detail" to lawyers.
Through his representatives, Ailes vigorously denied accusations that he sexually harassed Fox News employees, including Kelly.
Kelly did not respond to repeated requests for comment on the report. But her lawyer, Willis Goldsmith, released a statement to the media saying that she was "fully and truthfully" cooperating with the investigation.
"At the request of 21st Century Fox, Paul, Weiss is conducting a review of the allegations against Roger Ailes," Goldsmith's statement read. "Megyn Kelly has made no public comment on the matter, nor will she while the review is pending, other than to say she has cooperated with the inquiry fully and truthfully."
And the New York-based law firm conducting the review -- Paul, Weiss, Rifkind, Wharton & Garrison -- has not commented on the review.
Estrich issued a statement saying that Ailes "never sexually harassed" her.
"In fact, he has spent much of the last decade promoting and helping her to achieve the stardom she earned, for which she has repeatedly and publicly thanked him," she said.
The fast-moving developments -- and the ensuing panic within the network -- are happening while Kelly and many of Fox's other journalists are in Cleveland for the Republican National Convention.
A high-ranking source said that Ailes participated in the network's daily 9 a.m. editorial call, and made no mention of the controversy, but did not participate in the daily 2:30 p.m. followup call.
"I don't see how Roger can survive this," the source said.
Several sources said the law firm's attorneys are undertaking a thorough review of the harassment allegations, interviewing past and present Fox staffers.
In recent days, several former Fox staffers told CNNMoney that they have their own stories to tell about Ailes, but are reluctant to do so publicly, citing restrictive non-disparagement clauses in their separation agreements.
Related: Former Fox staffers have Ailes stories -- here's why they're afraid to speak
Sherman reported on Tuesday that 21st Century Fox is "waiving" those clauses, thereby allowing the women to speak to the lawyers conducting the review.
Though a number of current and former Fox staffers have spoken out on Ailes' behalf over the past two weeks, most are now staying silent about the deepening controversy.
Variety's Cynthia Littleton was able to ask 7 p.m. host Greta Van Susteren about Ailes' status during Monday's convention coverage, and the host said she "doesn't know anything."
Another host, Geraldo Rivera, weighed in on Tuesday, tweeting an apparent response to Sherman's reports.
"Don't believe the crap about" Ailes, Rivera wrote. "Only ones talking dirt are those who hate #FoxNews & want to hurt network that's kicking their ass."
A Republican power broker and TV legend, Ailes is not to be underestimated.
Ailes, who was a media consultant to three Republican presidents before launching Fox News, is as much a political operator as he is a media executive. Through Fox, he continued to wield significant influence over and in the Republican party, even consulting with presidential candidates like Donald Trump, according to a source with knowledge of the situation, and trying to enlist certain people to run for office, including Gen. David H. Petraeus.
But the Murdoch sons who are gradually taking control of 21st Century Fox do not have the same affinity for Ailes that their father Rupert does.
If Ailes is indeed on the way out, it's "arguably a bigger story for conservatives than anything happening in Cleveland this week -- or maybe USA in Nov," CNN media analyst Bill Carter tweeted Monday. 
One of his followers replied and compared it to "Apple without Steve Jobs."
Tom Kludt contributed reporting.