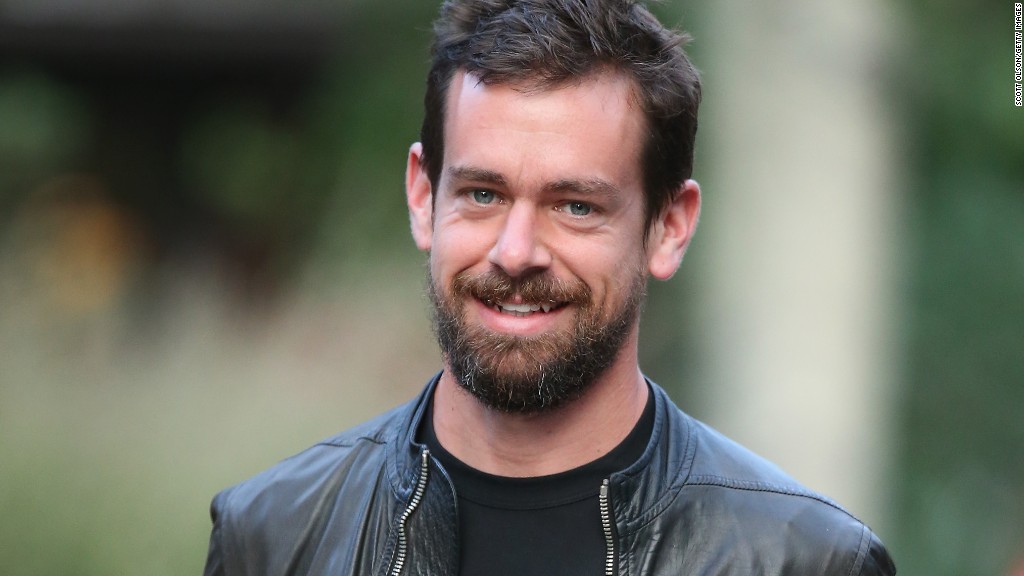 After Ghostbusters' actor Leslie Jones was pummeled with hate tweets on Monday, Twitter finally took decisive action.
It has removed Milo Yiannopoulos, the widely-followed tech editor of conservative site Breitbart, from its platform.
Yiannopoulos, who had more than 350,000 followers, has been a provocative and unapologetic voice on the platform. He's been vocal in the contentious movement known as GamerGate, which claims to promote ethics in gaming journalism but has been condemned for its treatment of women. And most recently he was seen as an instigator for the hate spewed at Jones. She called him out on Twitter Monday evening and separately criticized the platform for its inability to filter hateful content.
Shortly after that, Twitter CEO and founder Jack Dorsey tweeted at Jones to direct message him to discuss the issue. Roughly 24 hours later, Yiannopoulos received a notification, obtained by CNNMoney, that his account had been "permanently suspended."
According to the notice, he'd violated "rules prohibiting participating in or inciting targeted abuse of individuals."
Related: Leslie Jones and the celebs we bully off Twitter
Yiannopoulos wrote a scathing review of Ghostbusters, published Monday on Breitbart, "Teenage Boys With Tits: Here's My Problem With Ghostbusters." In it, he wrote that Ghostbusters was a "film acting as standard bearer for the social justice left ... full of female characters that are simply stand-ins for men plus a black character worthy of a minstrel show."
The review coincided with the deluge of hate tweets toward Jones -- but Yiannopoulos told CNNMoney that he's "not responsible for what strangers on the Internet post."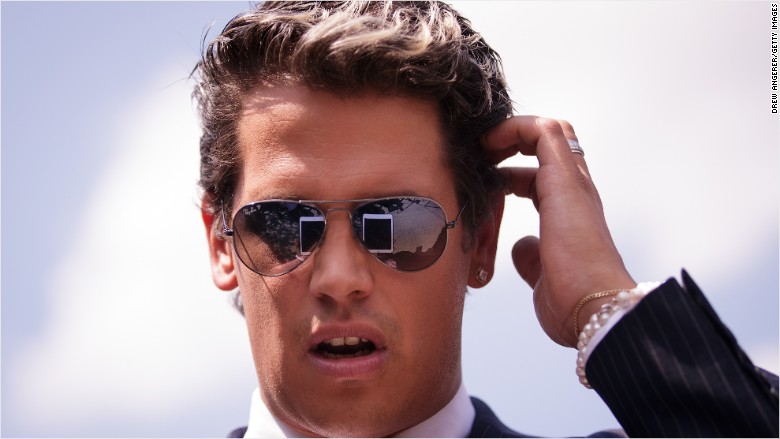 Yiannopoulos called Twitter's rationale "literally a lie. It's obviously a political maneuver .... This is the beginning of the end for Twitter."
Yiannopoulos believes he's being silenced because he's a "gay conservative."
"Gays are always canaries in the coal mine. This has given them the excuse they needed because [Leslie Jones] is a black woman," he said. "Twitter has just died as a free speech platform."
The notion of toeing the line between hate speech and free speech has proven difficult for Twitter, which has been widely criticized for its failure to crack down on online harassment.
"We know many people believe we have not done enough to curb this type of behavior on Twitter. We agree," read a statement from Twitter sent to CNNMoney.
"People should be able to express diverse opinions and beliefs on Twitter. But no one deserves to be subjected to targeted abuse online, and our rules prohibit inciting or engaging in the targeted abuse or harassment of others," the statement read. "Over the past 48 hours in particular, we've seen an uptick in the number of accounts violating these policies and have taken enforcement actions against these accounts."
Yiannopoulos, who is currently at the Republican National Convention in Cleveland, has been temporarily suspended from the platform multiple times in the past but never told that his account would not be restored.
By Wednesday #FreeMilo was trending as some users criticized the removal of Yiannopoulos and labeled Dorsey an enemy of free speech.
A few even talked of suspending their Twitter accounts in protest.
Yiannopoulos' suspension was first reported by Buzzfeed News.