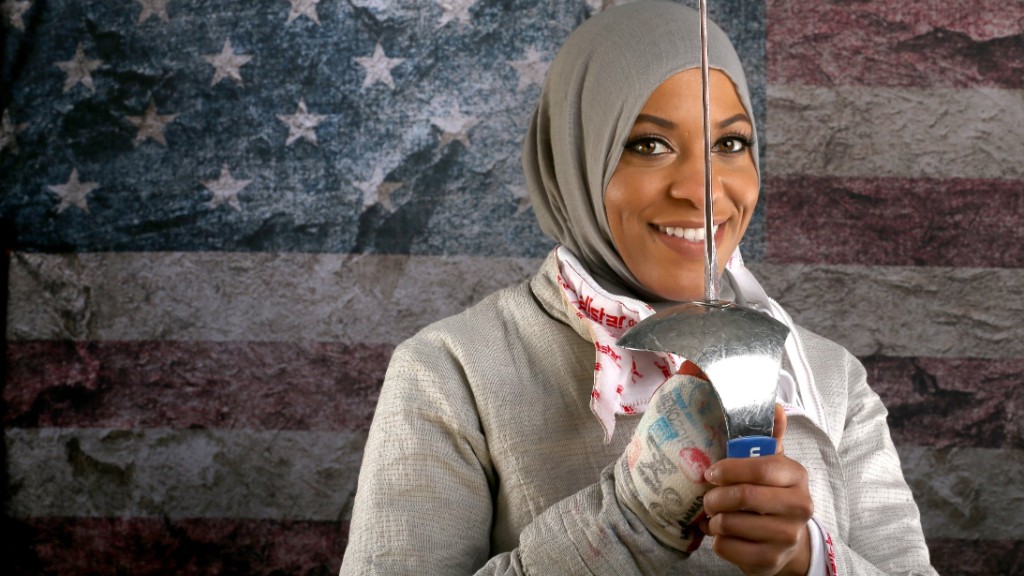 Nike has set the Internet on fire with a new ad celebrating India's female athletes.
The ad, called "Da Da Ding," is a raucous tribute to some of the nation's top sportswomen, topped off with a dash of star power in the form of badminton prodigy turned Bollywood actress Deepika Padukone.
The three-minute video has racked up millions of views and earned plaudits for its positive depiction of Indian women in sport.
Top female athletes representing India's most popular sports -- cricket, badminton and field hockey -- are shown working out and competing fiercely in crowded city streets and urban cricket pitches.
Field hockey player Rani Rampal has a starring role alongside sprinter Shweta Hakke, footballer Jyoti Ann Burrett and cricketers Harmanpreet Kaur, Smriti Mandana and Shubhlakshmi Sharma.
Since its release last week, the video has been played roughly 3 million times on YouTube, and it has more than 1 million views on the "Nike Women" channel on Facebook (FB).
Nike (NKE) ads typically feature the biggest names in sports. But in this case, the sportswear maker been praised for shining a light on women who receive far less media attention than their male counterparts, and who compete in defiance of social taboos.
It's a message that has been endorsed by Facebook COO Sheryl Sandberg, who said on social media that it was "great to see Nike showcasing women's strength" and "celebrating the ... power of India's women athletes."
Female athletes face tremendous hurdles in India: Many families do not encourage young women to play sports, and men often dominate the public spaces where games are played.
Opportunities to compete are even more limited for middle class and poor women.
"Without money to pay for childcare, domestic help, and sport participation expenses, these women simply don't have many opportunities to play sports," India's National Commission for Women wrote in a 2005 report.
"Nor do they have time to spare, or a car to get them to where sports are played, or access to gyms and playing fields in their neighborhoods, or the sense of physical safety they need to leave home and travel to where they can play sports," it continued.
Related: U.S. Olympic athletes sure aren't paid like champions
Without access to sports, women aren't able to benefit from the confidence boost that can result. Padukone, a badminton player who competed at national level, has credited the sport with helping her emerge from depression two years ago.
"I was sinking. I almost gave up. But it was the athlete in me that gave me the strength to fight and never ever give up," she said in early July. "Sport has taught me how to survive. It has taught me how to fight. It has made me unstoppable."
-- Meher Malik contributed reporting.