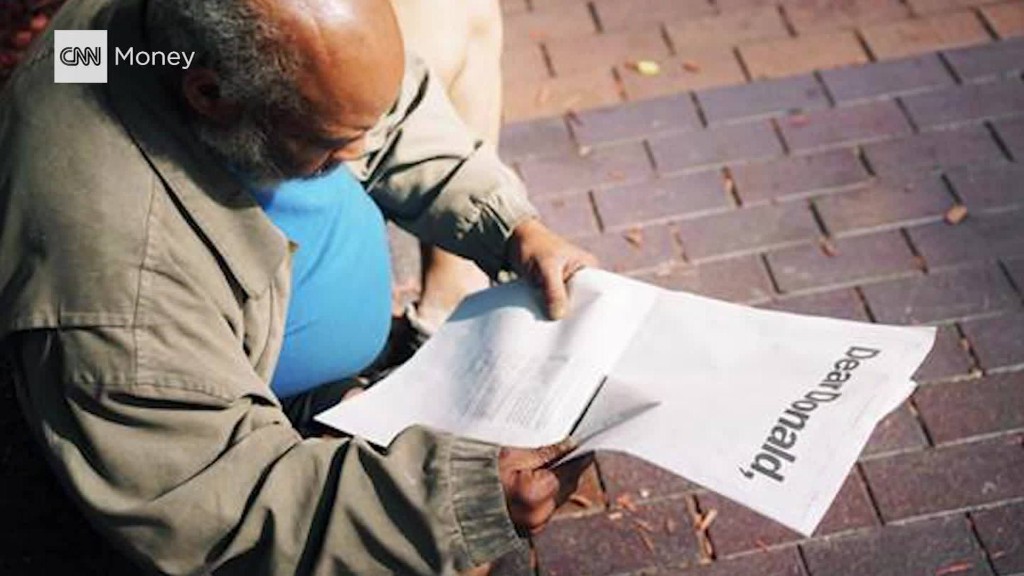 Blackberry's chief executive John Chen says he's a long-time Republican, but he's struggling over what to do when he enters the voting booth come November.
Chen said he agrees with some of Donald Trump's policy proposals, but thinks some would be destructive.
Chen's sentiment reflects the uneasiness many business leaders feel in this election. The candidate has clashed with the U.S. Chamber of Commerce over his economic plans, and CEOs of several major companies, ranging from Goldman's Lloyd Blankfein to HP's Meg Whitman, have either expressed concern about the candidate or denounced him.
Chen, who has been trying to turn around Blackberry's handset business, likes Trump's proposal on reducing corporate taxes.
But the candidate's positions on immigration and trade are alarming to Chen.
Related: Tech CEO to Donald Trump: 'Your campaign is un-American'
As a Canadian company, Blackberry benefits from the North American Free Trade Agreement, selling its products to US consumers, corporation and government. For example, Blackberry announced on Wednesday a multimillion dollar deal with the U.S. Senate to provide crisis communications software over five years.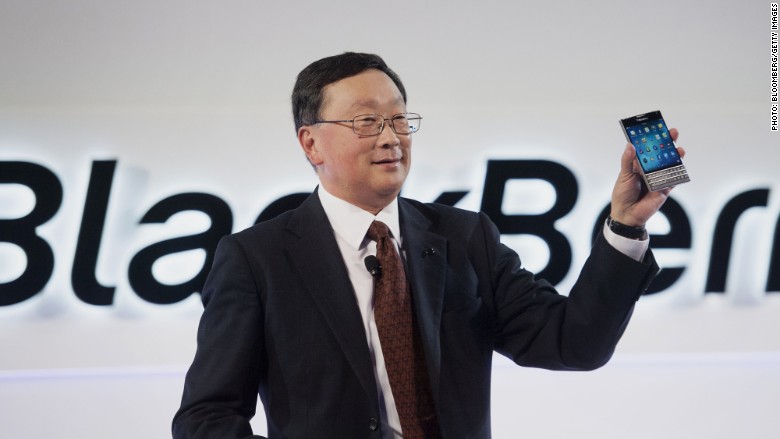 "Trade deals always lower barriers, especially in highly regulated industries," said Chen in an exclusive CNNMoney interview. "It's about market accessibility."
Trump's harsh stance on immigration gives Chen pause.
Chen is an immigrant himself. mocked Trump's plan to build a wall along the border with Mexico and questioned how Trump thinks he'll get Mexico to pay for it. Born in Hong Kong, Chen moved to the U.S. to attend prep school and then college. He became a citizen in 1982 and lives in California.
Like many technology executives, Chen is a proponent of liberal immigration policies that enable companies to attract the best talent from around the world.
Related: Tech leaders: 'Trump would be a disaster for innovation'
On both trade and immigration, Chen says Hillary Clinton's policies are more business friendly. And, he adds, industry flourished during the presidency of her husband, Bill Clinton.
Chen is the latest tech titan to openly worry about the prospect of Trump becoming president.
Josh Tetrick, founder of the startup Hampton Creek, published an open letter to Trump in the New York Times and Cleveland Plain-Dealer this past Sunday to say the Republican's campaign "feels un-American." And last week, 145 tech power players wrote on Medium that Trump would be "a disaster for innovation."