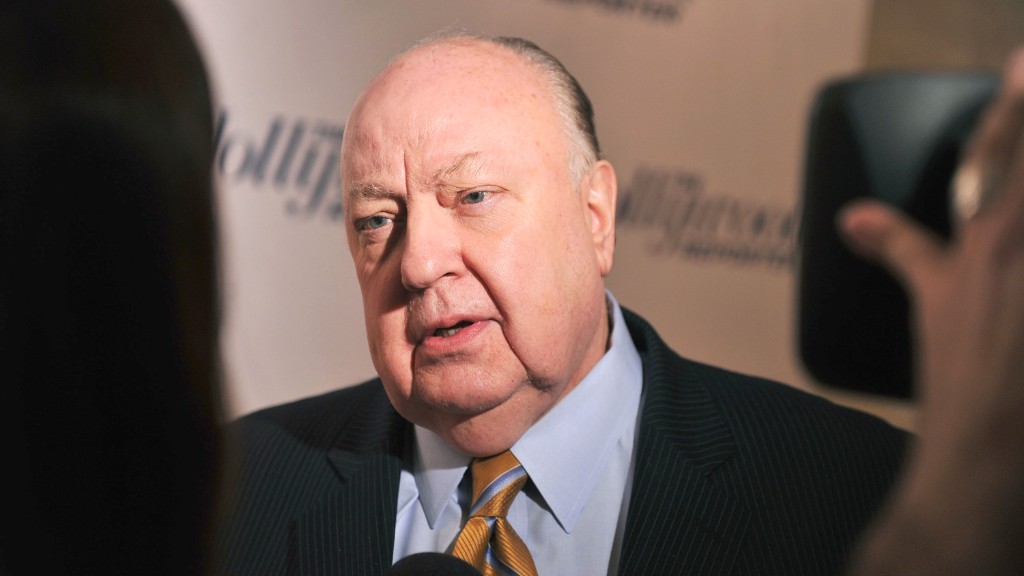 Even as he was negotiating the end of his time leading Fox News, Roger Ailes was still talking with Republican presidential nominee Donald Trump.
The two counseled each other in multiple phone calls this week, two Trump aides told CNNMoney.
A spokeswoman for Trump said the candidate declined to comment on Ailes' departure.
Ailes, who founded Fox News in 1996 and has led it ever since, resigned on Thursday amid sexual harassment allegations from current and former Fox staffers.
There was immediate speculation -- even among some Fox staffers -- that Ailes might seek to advise Trump in a formal capacity now that he is no longer with Fox News.
A spokesperson for Ailes could not immediately be reached, and his public statement gave no indication about his future plans.
In addition to a long television career, Ailes worked as an operative and power player in Republican politics, and served as a consultant to three Republican presidents.
Ailes and Trump have had a friendly relationship for decades.
After Ailes was sued by ex-anchor Gretchen Carlson earlier this month, Trump expressed support for him. When asked about the allegations by the Washington Examiner, Trump said, "I think they are unfounded just based on what I've read. "Totally unfounded, based on what I read."
The relationship between the two men became strained during the presidential campaign. The two went to war over Fox host Megyn Kelly, whom Trump believed had treated him unfairly during a Republican primary debate.
Ailes steadfastly defended Kelly. The two men eventually agreed on a cease-fire of sorts, and recently Trump had been appearing on Fox News while declining almost all interview requests from other networks.
Related: Trump says yes to Fox, no to virtually all other TV interviews
CNNMoney had previously reported that Trump had consulted with Ailes during the campaign.