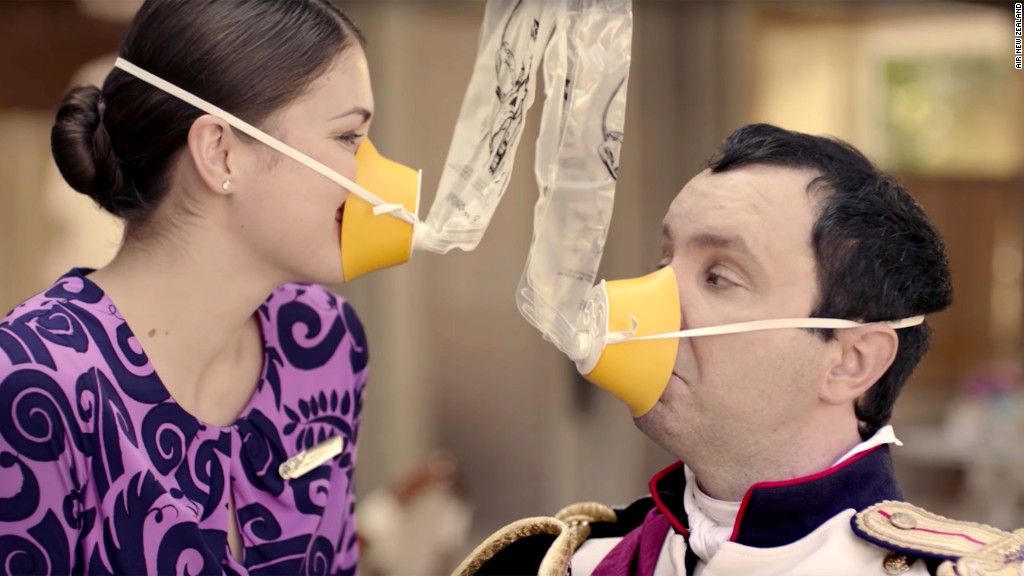 Air New Zealand really wants you to pay attention to its safety videos.
The airline has released a new "Hollywood" version of the instructional video, staring Anna Faris and comedian Rhys Darby.
The spot depicts Darby trying to convince Faris to play a role in the video. Faris is reluctant at first, but then the two explore different Hollywood genres trying to figure out which one would suit the topic and help Faris "win an award."
They go from a classic Hollywood cop movie to a romantic story, before experimenting with a scary movie and finishing in a western setting.
The video was shot at Warner Bros. Studios in Los Angeles, and the airline said the filming locations they've used were previously seen in Jurassic Park, Casablanca and TV series True Blood.
Faris is currently starring in the CBS series Mom, and has appeared in blockbusters like Lost in Translation and Scary Movie. Darby is best known as Murray from HBO's Flight of the Conchords.
Related: Airbus launches booking site for travelers who love A380 jets
This is not the first time Air New Zealand has recruited celebrities to get its customers to watch the safety videos.
Last year, the airline released video poking fun at the sci-fi comedy "Men in Black" that starred New Zealand's national rugby team, the All Blacks.
It's 2014 four-minute Hobbit-inspired "Most Epic Safety Video Ever Made" featured cameos from Peter Jackson and Elijah Wood.