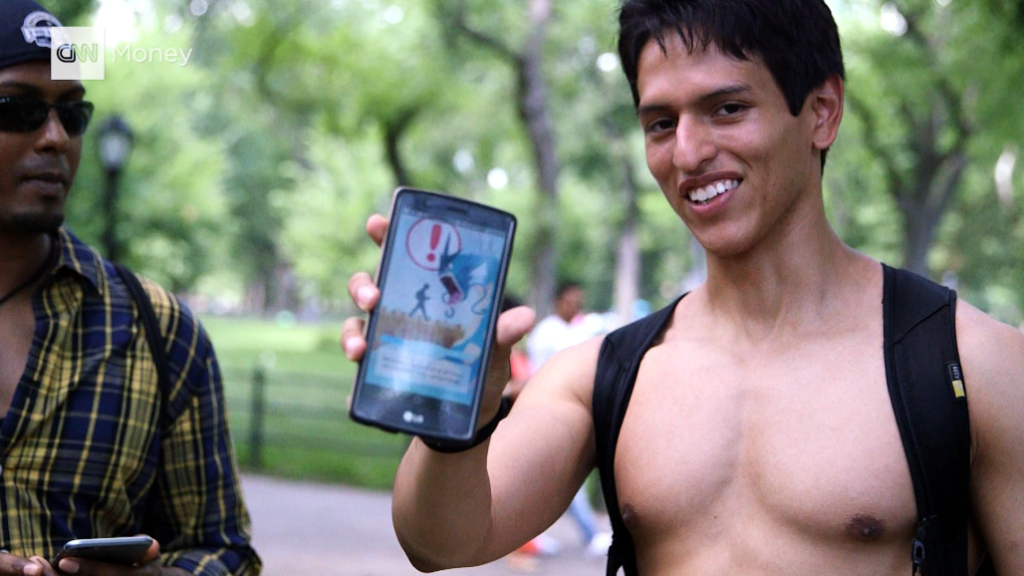 Pokemon Go has finally launched in Japan, the original home of the game's adorable virtual critters.
The wildly successful gaming app made its debut in early July in the U.S., Australia and New Zealand, but Japanese fans haven't been able to get their fix until now.
"Trainers in Japan, thank you for being patient. Pokémon GO is now available to download in Japan!" the game's official Twitter account said.
The augmented reality game uses smartphone cameras to superimpose the cute, digital creatures on real world settings. The mash-up app encourages people to gain points by chasing the perky creatures around their own neighborhoods.
Related: Saudi Arabia denies it has extended fatwa to Pokemon Go
McDonald's Japan is collaborating with Pokemon Go for the launch, turning the fast food chain's restaurants into hot spots for the game. Players will be able to "battle" their Pokemon against other players at McDonald's locations.
Japanese authorities have also released safety guidelines to coincide with the game's launch. They remind players to be careful of heat stroke, to prepare extra batteries, check the weather forecast and to refrain from playing while walking, especially in dangerous areas like train platforms.
The game is a major coup for Nintendo (NTDOF), and could be the start of a turnaround for the struggling company. Sales of its most recent game console, the Wii U, disappointed in the face of fierce competition from Microsoft (MSFT) Xbox One and Sony (SNE) PlayStation 4.
Nintendo (NTDOF) shares have more than doubled since the game was first released. On Friday, they climbed another 4% in early Tokyo trading, before ending the day up around 0.8%.
-- Chie Kobayashi contributed reporting.