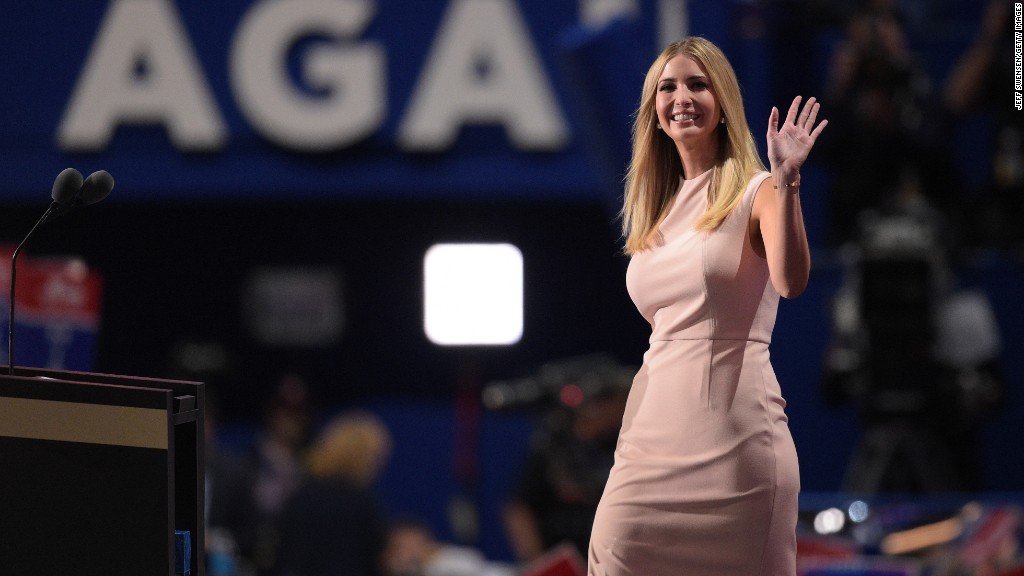 Donald Trump and the Republican National Convention have incurred the wrath of yet another musician.
The George Harrison estate blasted the use of his hit "Here Comes the Sun" Thursday night as Ivanka Trump took the stage.
"The unauthorized use of #HereComestheSun at the #RNCinCLE is offensive & against the wishes of the George Harrison estate," the estate tweeted late Thursday, as the RNC wrapped up in Cleveland.
The estate followed up with another tweet suggesting a more pessimistic song from Harrison's post-Beatles repertoire: "If it had been Beware of Darkness, then we MAY have approved it! #TrumpYourself.
Related: Trump supporters more financially insecure than Clinton fans
The Trump campaign and the RNC did not immediately return messages from CNNMoney. But they have a habit of angering rock stars by playing their songs.
On July 17, the day before the start of the four-day RNC, Queen protested Trump's "unauthorized use" of "We Are the Champions." But the RNC spokesman Sean Springer tweeted that the GOP convention paid to license the use of the song.
Other musicians, including the Rolling Stones, Neil Young, R.E.M. and Aerosmith have all asked Trump to stop playing their music at his rallies.
But that didn't seem to deter the RNC, who played the Stones song "You Can't Always Get What you Want" after Trump's speech Thursday night. Trump has played that particular song at a number of rallies since he first announced his presidential campaign last year.
Related: Trump is not 'softening' on trade
Political campaigns are supposed to obtain licenses to play copyrighted music, according to music licensing lawyer Lawrence Iser. Or they can play songs from the convention hall's catalog of licensed music. Otherwise, it's copyright infringement.
Iser successfully represented David Byrne in his copyright infringement lawsuit versus former Florida Gov. Charlie Crist, who played his song "Road to Nowhere." But Iser said that a lot of musicians would rather express their discontent through social media instead.
"Could they bring a legal claim? Yes," he said. "It 's just very expensive, and uncertain how it turns out."