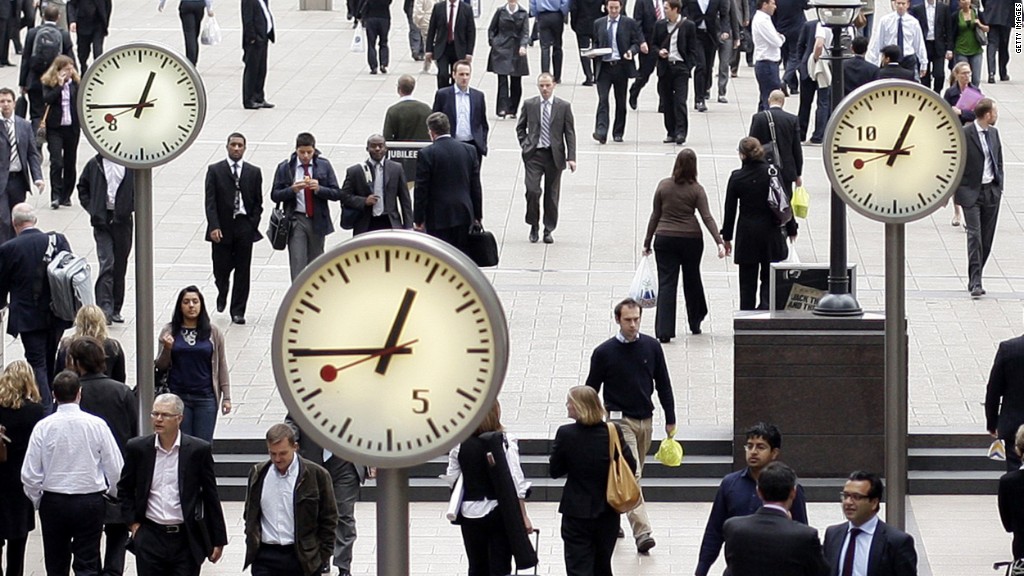 It's been one month since the U.K. voted to leave the European Union and British businesses are already taking a major hit.
An early reading of factory and services activity in July revealed the sharpest decline in output since the height of the global financial crisis, new data from IHS Markit (INFO) showed on Friday.
Chris Williamson, chief economist at Markit, called the plunge "a dramatic deterioration in the economy."
The group's flash purchasing managers index, which tracks the whole economy, slumped sharply to its lowest level in more than seven years in the aftermath of the June 23 referendum. Output and new orders both fell for the first time since the end of 2012.
"A truly horrible survey -- pointing to the Brexit vote immediately giving the economy a good kicking as uncertainties and concerns set in," said Howard Archer, chief European & U.K. economist at IHS.
Markit's services purchasing managers' index, which tracks sales, employment, inventories and prices, slumped to 88-month low of 47.4 in July, from 52.3 in June.
A reading below 50 signals contraction in the crucial services sector. Services make up 80% of the U.K. economy.
Related: Brexit 'worse than Lehman' for top U.K. finance execs
"This provides the clearest indication yet that the U.K. economy is suffering at the hands of last month's referendum result," said Joshua Mahony, Market Analyst at IG.
Factories are also feeling the pain, with Markit's manufacturing index falling to its lowest level in more than three years.
The pound has plunged 12% against the dollar since the referendum. That should boost exporters, but other manufacturers could be hit by higher import costs.
The pound fell after the survey was released on Friday. It was up 0.3% before the data came out and dipped 0.4% afterward.