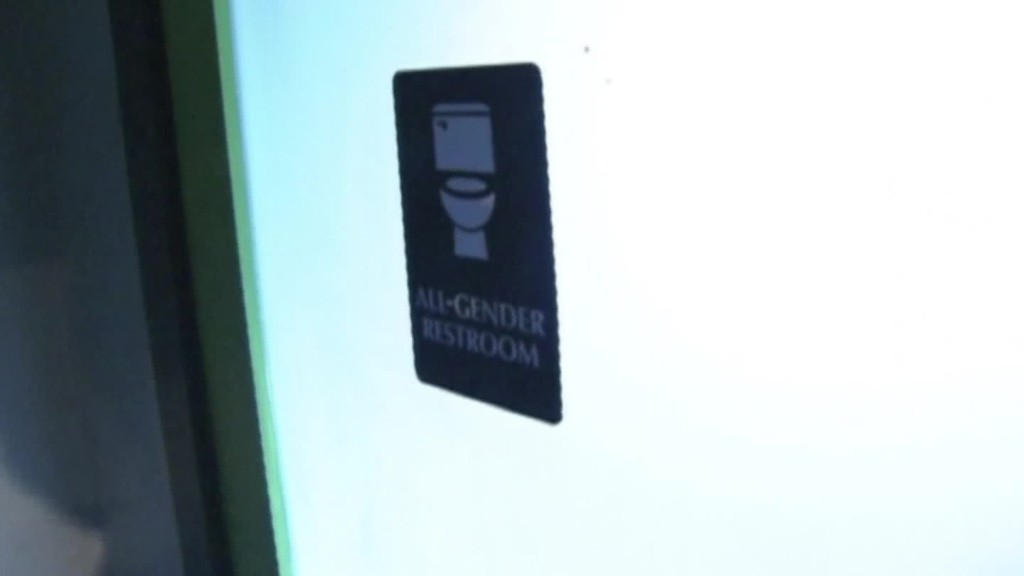 The NBA's decision to pull its All-Star Game out of Charlotte means an estimated loss of $100 million to the city's economy.
The city's visitors authority said tourists were expected to spend as much as $60 million and rent hotel rooms for a total of 27,000 nights during the All-Star weekend.
The influx of cash would have also triggered a $40 million spending spree by Charlotte businesses and the employees of its hotels and restaurants, the authority figured.
The NBA yanked the game from Charlotte because of the state's so-called bathroom law.
The controversial law prevents cities from creating non-discrimination policies based on gender identity and mandates that students in state schools use the bathroom that corresponds with the gender on their birth certificate. A number of performers, including Bruce Springsteen, Maroon 5 and Pearl Jam, have canceled concerts in North Carolina as a result of the legislation.
The NBA initially declined to move the game, but announced the decision to relocate on Thursday. It said it would consider the city for future All-Star Games if the law is reversed or changed.
"While we recognize that the NBA cannot choose the law in every city, state, and country in which we do business, we do not believe we can successfully host our All-Star festivities in Charlotte in the climate created by [the law]," said the league's statement. The 2017 games will be played in New Orleans instead.
Related: Target takes a stand on transgender
PayPal and Deutche Bank have dropped plans to add hundreds of jobs in Charlotte due to the legislation. Business groups in the city, which have also opposed the law, said they would continue to work to change it.
"Charlotte has been and will continue to be a city that embraces and promotes diversity, inclusiveness and equality. We oppose discrimination in all forms," said a statement from the Charlotte Chamber of Commerce. "We are disappointed that the NBA All-Star game is being moved elsewhere, but appreciate of the league's willingness to continue to consider Charlotte for the 2019 game."