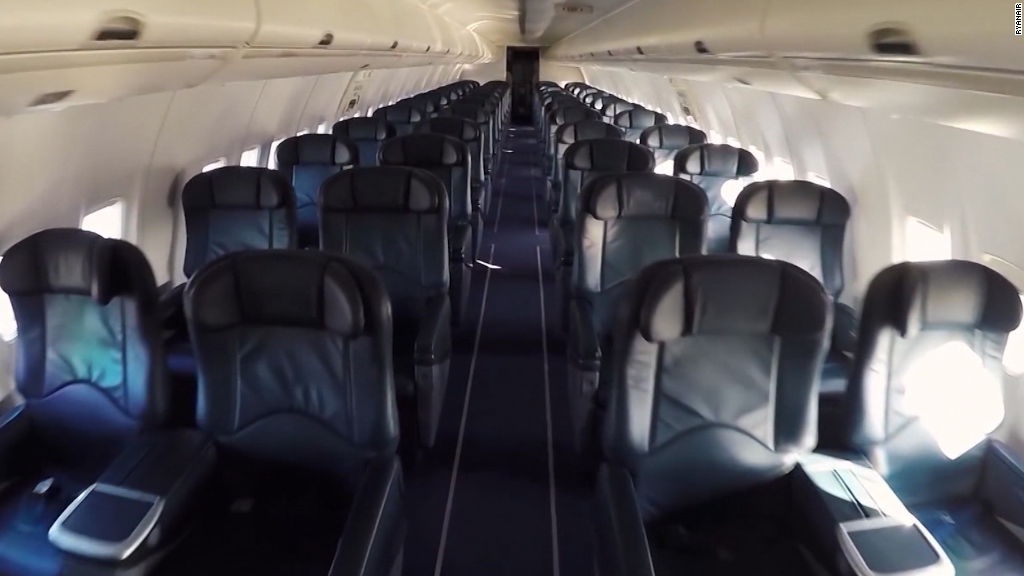 Two leading European airlines -- Ryanair and easyJet -- are warning about the damaging effects of the Brexit vote.
On Monday, Ryanair (RYAAY) issued a statement saying it would "pivot our growth away from U.K. airports and focus more on growing at our [European] airports over the next two years."
It also plans to "cut capacity and frequency on many ... routes" from London's Stansted airport, which is a regional hub for budget flights. The company did not mention plans to cut flights out of Gatwick or Luton, the other London airports it operates out of.
U.K.-based competitor easyJet (ESYJY) also warned that it's already seeing higher costs for its operations after the U.K. pound dropped by about 12% following the Brexit vote. A large portion of its costs are paid in dollars and euros. However, the airline said it planned to keep growing in the U.K. despite the headwinds.
Ryanair and other airlines had actively encouraged U.K. voters to remain in the European Union, arguing that a vote to leave would lead to higher flight prices.
The U.K. government will soon be tasked with renegotiating travel rules and regulations as the country moves to leave the European Union bloc. Any new regulatory restrictions could lead to higher costs for carriers and travel companies, which would likely be passed on to consumers.
Related: These countries are getting too scary for tourists
This industry tumult comes as the British government has been under renewed pressure to make a decision about where to build a new airport runway. London's Heathrow airport and Gatwick airports had been aggressively campaigning to get permission to build a new runway, though the government will have the final say on the matter.
"It is vitally important we get the decision right," said a spokesperson at the U.K.'s Department for Transport.
The government has said that expanding airport capacity is crucial for the U.K.'s long-term prosperity, and a new runway could create tens of thousands of new jobs, both directly and indirectly.
Brits spend nearly £20 billion ($26.2 billion) per year on tourism in the EU, and take 29 million holidays in EU countries each year.
However, demand for travel has been sapped in recent months following a spate of terrorist attacks combined with the Brexit fallout. This has forced budget airlines to lower their prices even further.