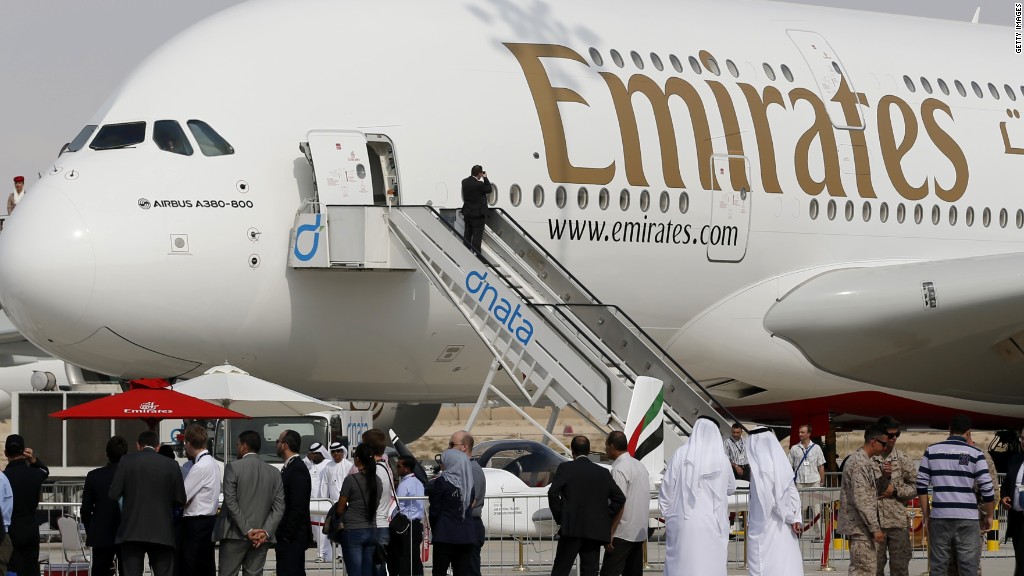 At a time when some discount airlines are leaving the U.K., at least one American airline smells opportunity.
Despite the Brexit turmoil in Europe, JetBlue (JBLU) revealed on Tuesday it's considering flights to Europe for the first time ever.
No decision has been made yet, but JetBlue's low-cost model threatens to disrupt the pricey transatlantic market, which is currently dominated by the world's largest airline alliances.
"We like to go into markets with high fares and stimulate them with lower prices," Martin St. George, JetBlue's executive vice president of commercial and planning, told analysts during a conference call on Tuesday.
JetBlue doesn't currently fly to Europe. It has focussed on the U.S. market and also has flights to the Caribbean and Latin America.
But expanding to Europe could be made possible by JetBlue's decision to purchase 30 new A321 jets from Airbus. The airline said it has the option to configure the planes to a long-range version of the A321 that is due out in 2019.
This "could be the leap allowing us to leverage our relevance in the East Coast and accelerate launching service to Europe," St. George told analysts during a conference call. "We are excited about the optionality and the potential opportunity."
Related: Ryanair shuns U.K. airports after shock Brexit vote
JetBlue said it will make the call based on what the right business and economic decision will be at the time. The airline said it may end up not exercising the option for the bigger planes and staying out of Europe.
It's not clear what European countries JetBlue is looking at. The U.K. market was dealt a blow this week as Ryanair (RYAAY) announced plans to shun British airports over the next two years. Rival easyJet (ESYJY) warned it's already seeing higher costs as a result of the U.K. pound's post-Brexit plunge.
Terrorism is also scaring some travelers away from Europe. Turkey and France are among the top tourism destinations in Europe suffering a slump due to security concerns.
JetBlue also offered good news to investors on Tuesday. The airline logged second-quarter profits and revenue that exceeded targets, despite slumping fares. JetBlue stock rose 7%.