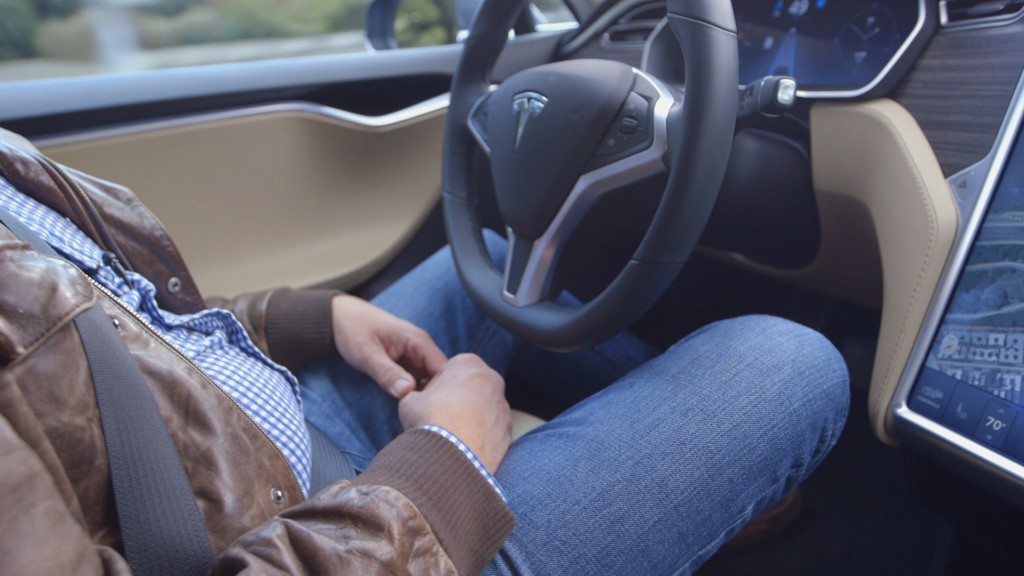 The federal government released preliminary findings Tuesday from an investigation into the fatal Tesla crash that killed a driver using autopilot in May.
The National Transportation Safety Board report found that Joshua Brown was driving 74 mph in a 65 mph zone prior to striking a tractor-trailer. His Tesla Model S was left largely intact aside from the roof of the car folding backwards as it struck the underside of the truck. The tractor-trailer, which was turning left in front of Brown, sustained only minor damage, according to the NTSB.
The government did not comment specifically on the autopilot software.
Related: Tesla driver killed in autopilot crash said the technology was 'great'
The NTSB's initial findings are consistent with how Florida police have already described the crash. The NTSB team will continue to investigate the crash and produce a final report in about a year.
This is one of two federal investigations into the Tesla autopilot system following the high-profile crash on May 7 near Williston, Florida. It's a reminder of the controversy surrounding Tesla's (TSLA) autopilot system, which takes over some driving responsibilities for drivers. Critics say it lulls drivers into a false sense of security, making them vulnerable to a crash like Brown's.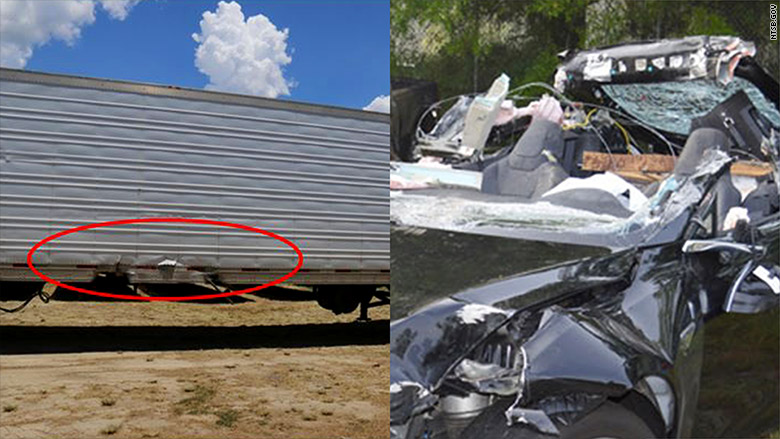 Earlier Tuesday, Mobileye, which supplies equipment for Tesla's autopilot, said it would not work with Tesla in the future.
"There is much at stake here, to Mobileye's reputation and to the industry at large," Mobileye said in a statement.
Mobileye doesn't believe the traditional relationship between a supplier and automaker is ideal in the era of autonomous vehicles. The company pointed to its close collaboration with BMW as an example of an arrangement it considers more fitting.
Tesla chief executive Elon Musk described things as "especially intense" to the New York Times earlier this week. This month, Consumer Reports called on Tesla to restrict autopilot until it's safer.
But Tesla isn't backing down, and believes autopilot is safer than traditional driving. It has said Brown's death is the first known fatality in over 130 million miles driven with autopilot, while there is a U.S. traffic fatality once every 94 million miles for cars not using autopilot.
Attorneys representing Brown's family told CNNMoney they're continuing to investigate the crash.
Correction: An earlier version of this story misidentified the Tesla model Brown was driving.