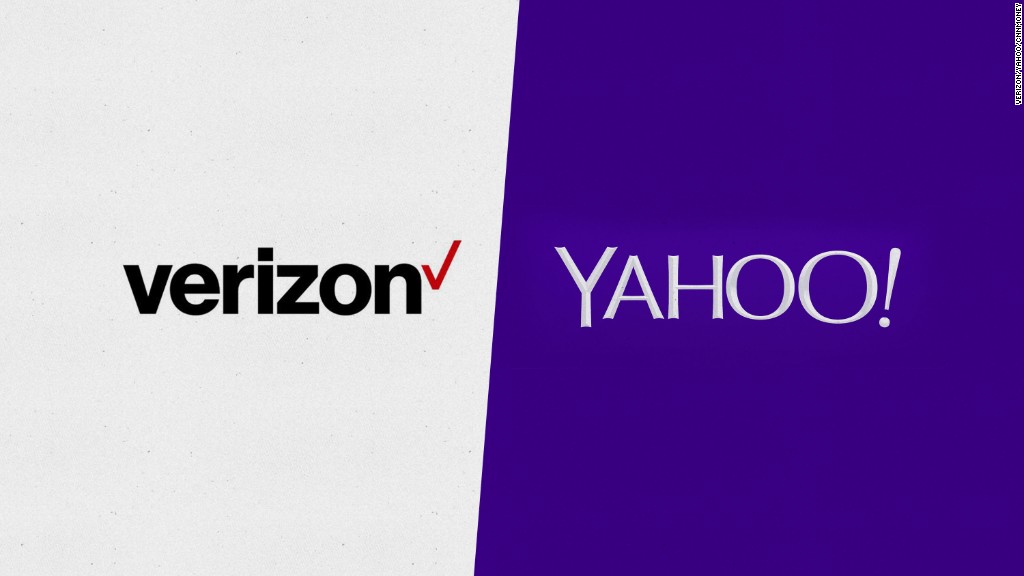 Verizon doesn't want to just sell phones and wireless service -- it also wants to become a formidable media company.
Verizon took one step closer to that goal when it announced Monday that it would buy Yahoo for $4.8 billion.
"By acquiring Yahoo, we are scaling up to be a major competitor in mobile media," Verizon CEO Lowell McAdam said in a statement Tuesday, when the company reported second quarter earnings.
And like many media companies, Verizon (VZ) believes that focusing on mobile content will help it attract millennials -- young, mobile-addicted consumers who could turn into long-term customers.
On a call with investors, McAdam specifically pointed to the popularity of Yahoo's mobile services, including sports, finance and email.
"We just made an exponential leap in capabilities here," said McAdam. He noted that people are using their phones more than ever before (Verizon sees the same amount of traffic on its networks in an hour now as it did in a week a decade ago) and that the company has an opportunity to monetize that volume as much as possible.
Related: Why Marissa Mayer couldn't save Yahoo
Verizon's transformation has been in the works for years, but its investments have ramped up heavily in the past two years.
Verizon bought AOL for $4.4 billion in 2015, the same year it launched its own mobile video service Go90. And earlier this year, Verizon partnered with Hearst to invest in video-driven and millennial-focused media companies, Complex Media and AwesomenessTV.
Although Verizon sees Yahoo (YHOO) as a complement to these investments, this most recent acquisition may not deliver as much as Verizon hopes.
"Verizon believes that millennials don't watch linear TV anymore," said Jefferies analyst Mike McCormack.
But according to Jefferies' case studies, that's not entirely the case. Younger viewers still seem to want a lot of traditional content that isn't short-form video, according to McCormack, which could be a disadvantage for Verizon. And McCormack said that, anecdotally, Yahoo users tend to be older than millennials. "I wonder if they're going to attract the right demographic with this acquisition."
Related: Marissa Mayer's payday: 4 years, $219 million
Outside of its content acquisition strategy, Verizon's core business saw some stumbling blocks during the most recent quarter. Verizon added fewer new wireless customers than it did a year before, and sales fell about 5% as a result of its workers strike in the spring.