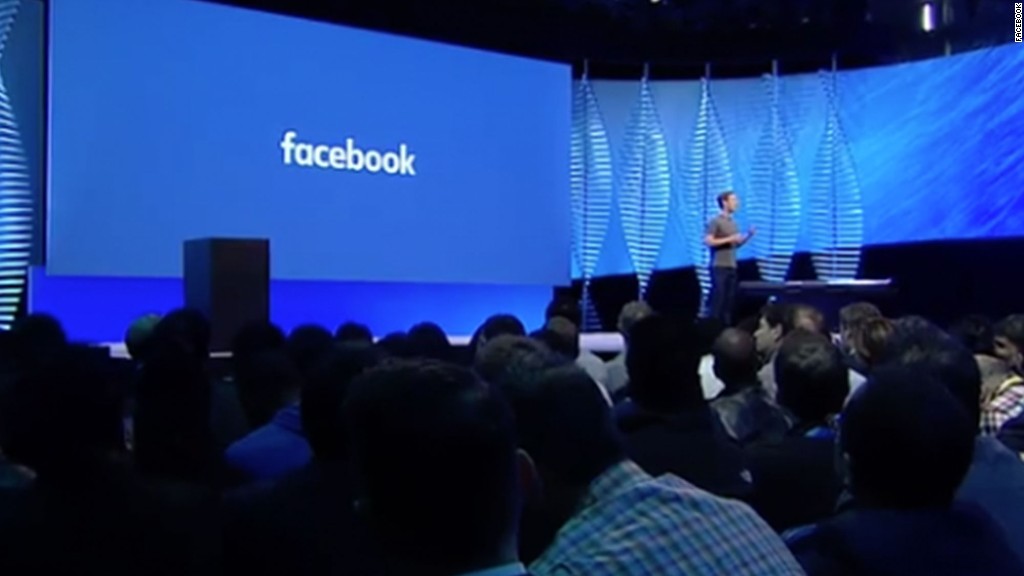 This is not the time for pleasantries.
Earnings season is upon us. It's time to trade.
Here are the four things you need to know before the opening bell rings in New York:
1. Stock market movers -- Facebook, Adidas, Whole Foods: Shares in Facebook (FB) are set to surge to fresh record highs this morning after the company posted a better-than-expected earnings report Wednesday evening.
The social network shattered Wall Street's lofty estimates for sales, profits, user growth and pretty much everything else you can think of with its second quarter report
Shares in Adidas (ADDDF) are running up in Germany after the sports apparel firm raised its expectations for sales and profits in 2016. This is the fourth time the company has lifted its forecast for 2016.
Whole Foods (WFM) shares are heading in the other direction -- sinking in extended trading after the grocer issued a disappointing earnings report.
2. More earnings: Ford (F), Credit Suisse (CS), Diageo (DEO), MasterCard (MA), ConocoPhillips (COP), Royal Dutch Shell (RDSA), New York Times (NYT), Volkswagen (VLKAY), Harley-Davidson (HARL), and Hershey (HSY) are posting earnings updates ahead of the open.
After the close, investors will hear from Amazon (AMZN), Google's parent company Alphabet (GOOG), CBS (CBS), Expedia (EXPE) and Live Nation (LYV).
3. Spotlight on Sotheby's: A top Chinese insurance company has amassed a 13.5% stake in the auction house Sotheby's (BID), according to a filing with the U.S. Securities and Exchange Commission.
Taikang Life Insurance suggested it may seek a seat on the Sotheby's board of directors.
4. Global market overview: U.S. stock futures are pushing up again. The Dow Jones industrial average and S&P 500 are trading slightly below record highs set last week.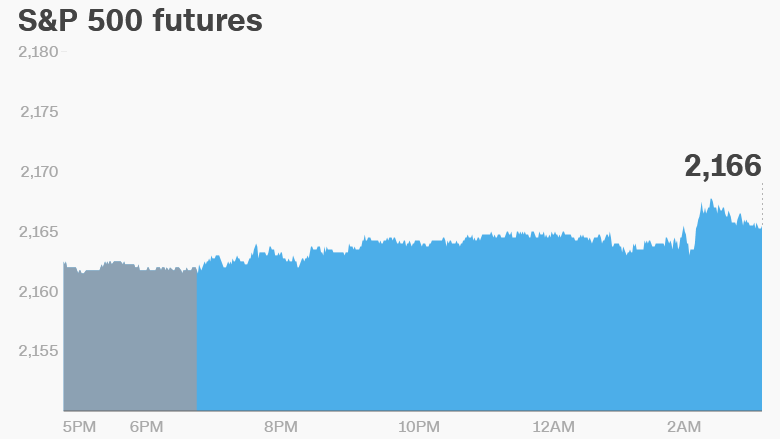 European markets are mixed in early trading while Asian markets closed the day with mixed results.
The oil market is in focus as prices are now trading around $42 per barrel, the lowest level since mid-April.