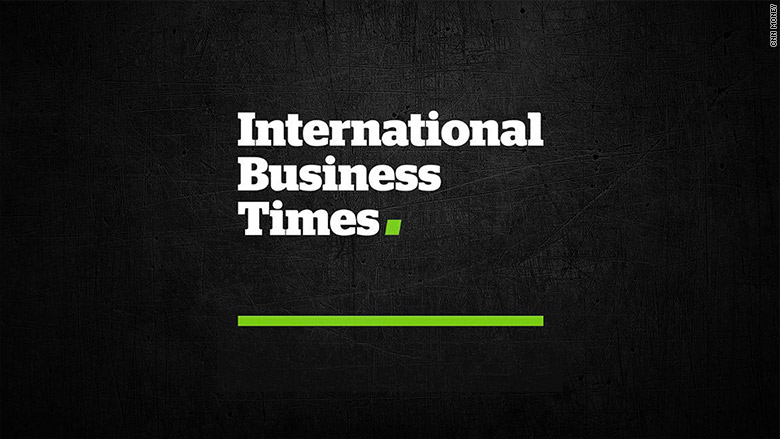 Fired IBT Media workers are rallying against the company, saying recent layoffs came without notice and many fired employees received no severance.
The media company -- which operates International Business Times and took over Newsweek in 2013 -- is the target of a barrage of Twitter posts from journalists who say they are angry over how the company dealt with the layoffs.
The online protest arose when laid-off employees were denied in their bid for better severance packages after dozens of jobs were cut from IBT's newsroom on June 30 and half a dozen more were fired from Newsweek the next day.
"[W]hat's astonishing is @IBTMedia's complete lack of human decency. Layoffs happen. You give warning or you give severance. #IBTWTF," tweeted Oriana Schwindt, who reported on the TV industry for IBT before she was fired.
The hashtag "#IBTWTF" was trending on Twitter Thursday morning with fired employees saying there had been signs of financial problems.
The company offered one week's worth of pay for every year an employee had worked for the company, while those who were hired less than a year ago were not offered any severance.
In an email sent last Friday to IBT executives, more than two dozen laid off employees asked for two weeks of severance pay for each year they worked there and one week of pay for employees who had been with the company for less than a year, as well as compensation for accrued paid time off.
They received a terse response on Wednesday from IBT's human resources director Leiann Kaytmaz, who said that the company "will not be making any changes to the severance amounts offered or payment of accrued and unused vacation time."
A news editor who was among those laid off responded to the decision by sending an email to IBT's co-founders Etienne Uzac and Jonathan Davis.
The email, which was shared with CNNMoney, included a photo of his 3-year-old daughter.
"The next time you decide to dismantle an entire newsroom with no warning, kindly keep in mind that it's not just your employees you're screwing over," the former editor wrote.
Schwindt is among those that were laid off less than a year after being hired. She said the workers were blindsided. After an earlier round of about 15 layoffs this Spring, management began to approve new hires and tout expansion plans.
Related: Newsweek hit by layoffs after day of suspense
She said they even promised to send her on a nine-day trip to Los Angeles shortly before she and more than 30 other people in New York were fired.
Schwindt, who started with the company in October, told CNNMoney she had 36 hours notice.
The accusations come three days after an executive shakeup. Uzac stepped aside as CEO of North America operations to become chairman. Filling that role is Dev Pragad, who was already the chief executive of the company's operations in Europe, the Middle East and Africa. The company also hired a new editor in chief, Dayan Candappa, just weeks before the June layoffs.
CNNMoney was directed to IBT's CMO Mitchell Caplan for comment. He did not respond to a voicemail requesting comment.