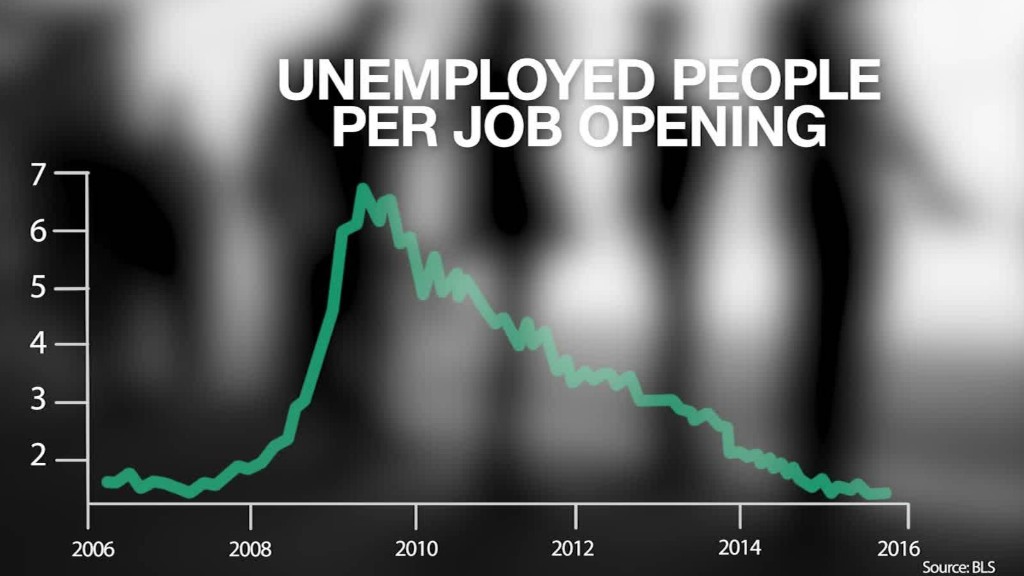 America's economy is gaining momentum and trying -- emphasis on "trying" -- to shed its sluggish image.
Up until now, the economy's recovery from the Great Recession was the worst comeback since World War II.
But no longer -- America's economic growth between April and June is expected to finally put it in a better spot. On Friday, when U.S. GDP data is released, the current economic recovery is expected to be a tad better than the recovery after the 2001 recession. That's according to Princeton economist Alan Krueger, who served as chairman of President Obama's Council of Economic Advisers.
"The recovery has not been as strong as we would like but it has been persistent and resilient," Krueger told CNNMoney. "This may not be the strongest but it could be the longest recovery."
Just about every forecast for growth in the second quarter is higher than the sluggish growth of 1.4% recorded in the previous three months.
Related: U.S. economy bounces back with 287,000 jobs in June
Barclays and Wells Fargo (WFC) have optimistic forecasts of 2.4% and 2.6% growth respectively, while the Atlanta Federal Reserve now estimates economic growth of 1.8%.
Whatever the figure, it's unlikely to change how Americans feel about the economy. Confidence in the economy is near its lowest point of the year, according to the most recent Gallup poll.
That's despite the fact that the economy is in much better shape than the dark days of the Great Recession. But instead of skyrocketing ahead, it's been slowly clawing its way forward.
Here's a look at America's first half of 2016, how it compares to last year.
Related: The Fed isn't raising rates this summer
Job growth slowing down
Jobs added between January and June, 2016: 1.03 million
Jobs added in the same period of 2015: 1.32 million
The unemployment rate at 4.9% is very low in America.
But 2015 was one of the best years of job growth since 1999, when the economy was humming.
Most economists consider that level to reflect full employment. Usually, it's hard to grow more jobs from this level. So America's job growth will probably slow.
Remember, unemployment hit 10% in October 2009. So the labor market recovery has come a long way, and the Federal Reserve expects unemployment to drift down to 4.7% by the end of this year. It hit that mark in May.
Related: Is America's middle class too pessimistic?
Wage growth showing signs of life
Average wage growth between January and June: 2.5%
Wage growth in first half of 2015: 2.1%
The good news about the low level of unemployment is that employers have to pay up to hire people. The bad news is that Americans aren't quite so jazzed about 2.5% wage growth.
When the unemployment rate was below 5% prior to the Great Recession, wages were growing at a healthier pace, between 3% and 3.5% broadly speaking.
Related: Those Reagan tariffs Trump loves to talk about
Growth still sluggish 7 years after recession ended
Average economic growth between 2010 and 2015: 2.1%
Average growth during the last recovery: 2.7%
Although the average growth from the last recovery was stronger than this one, Kreuger points out that overall growth in this recovery has outpaced that of the last one.
That means this is now only the second worst recovery since World War II.
America's top policymakers don't see growth picking up soon. The Fed projects growth to be 2% for this year, next year and 2018.