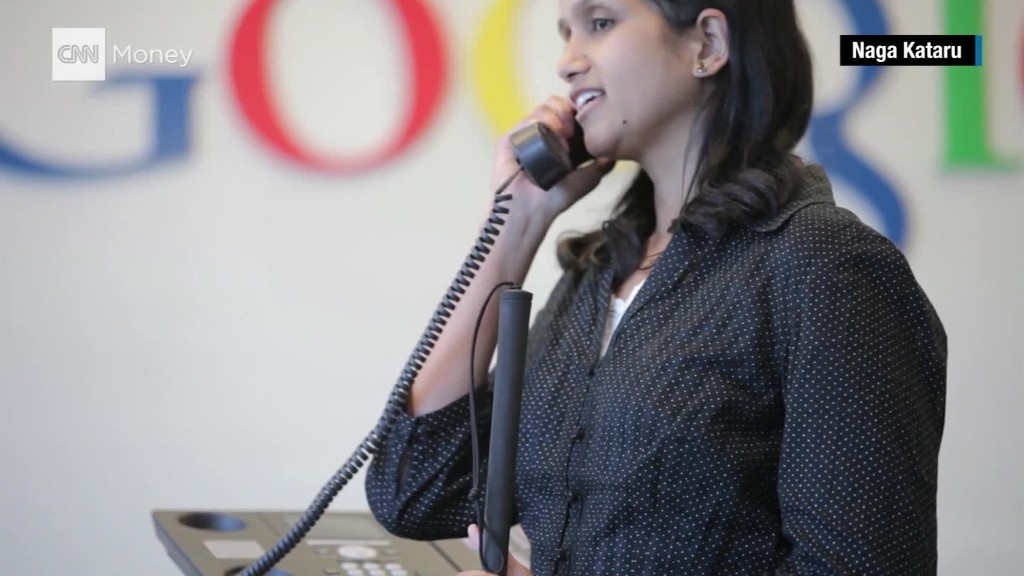 Google's most extreme bets are starting to generate more sales -- but at a great cost.
Alphabet (GOOGL), the parent company of Google, saw sales from its so-called moonshot projects hit $185 million in the quarter ending in June, more than doubling sales from the same quarter a year ago.
But the company is losing far more money from those efforts. Losses for "other bets," as Alphabet characterizes the segment, rose to $859 million for the quarter from $660 million a year earlier.
Related: Can Facebook's moonshots succeed where Google's struggle?
Those bets include risky, expensive projects like self-driving cars and Google Fiber, which delivers high-speed Internet and accounted for much of the capital costs in this sector in the most recent quarter.
Most of Google's sales in this group are said to come from Fiber as well as Nest, and Verily, a life sciences division. On a conference call with analysts after the earnings release, an Alphabet exec skirted a question about when self-driving cars might start making money.
Those mounting losses may put a dent in Alphabet's pitch to Wall Street that it can be more responsible with its spending.
Ruth Porat was hired as CFO hired last year from Morgan Stanley to help Alphabet reign in costs. She stressed on the call that the company continues to be focused on being "disciplined" and "managing expenses."
However, she said business trends for these moonshot bets can be "lumpy" because they are early-stage and often not making money.
Related: Google X exec: We need to fail faster
"We have been and remain committed to longer-term revenue growth through innovation, but the timing and scale of the impact of innovation is inherently difficult to predict," Porat said on the call.
Nearly a year ago, Google officially became Alphabet. The corporate restructuring paved the way for Google's founders to build up businesses that could one day become the next Google. It also was intended to provide more financial transparency and accountability.
Under Porat, Alphabet has pushed for more financial discipline. In fact, that company-wide push is rumored to have contributed to Tony Fadell's decision to step down as CEO of Nest in June, years after Google acquired the connected device maker for $3.2 billion.
The losses from the "other bets" category" were more than offset by Google's continued growth in ad sales and app store revenue. Google sales grew 21% year-over-year, hitting $21.5 billion for the quarter, beating Wall Street estimates.
Related: Nest finally has a new product ... but don't get too excited
Alphabet's stock popped by 5% in after hours trading.
Brian Wieser, an analyst with Pivotal Research Group, wrote in an investor note this month that Google and Facebook (FB) "are unambiguously the hegemonic players in digital advertising."
Facebook awed investors on Wednesday with its earnings report showing strong ad sales growth.
While Google's sales are growing, the company must show investors that it can make more money from ads served on smaller screens -- and keep overall costs in line.