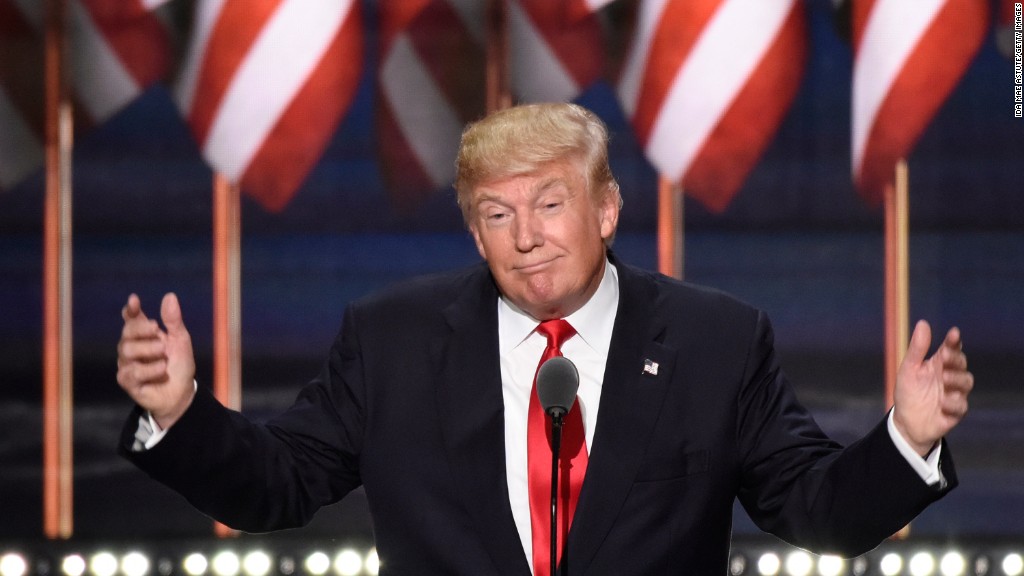 Donald Trump is being accused of having business ties to Russia. In reality, he'd love to have them -- but he hasn't scored there yet.
Trump was forced to disavow any Russian links this week after suspicions were raised that Russia was behind the hack of the Democratic National Committee's emails.
The head of Hillary Clinton's presidential campaign suggested the hack and subsequent leak of the emails was carried out by Russia to help Trump's campaign -- without backing that up with any evidence. President Obama fueled the rumor, saying: "Anything's possible."
Two private investigations have determined the hack is somehow linked to Russia, but no definitive proof has been presented. The FBI is examing the hack, but hasn't publicly pointed the finger at Russia.
While Trump and Russian strongman Vladimir Putin have traded compliments, that bromance has not blossomed into a Trump Tower in Moscow.
Here's what we know about Trump's business deals involving Russians: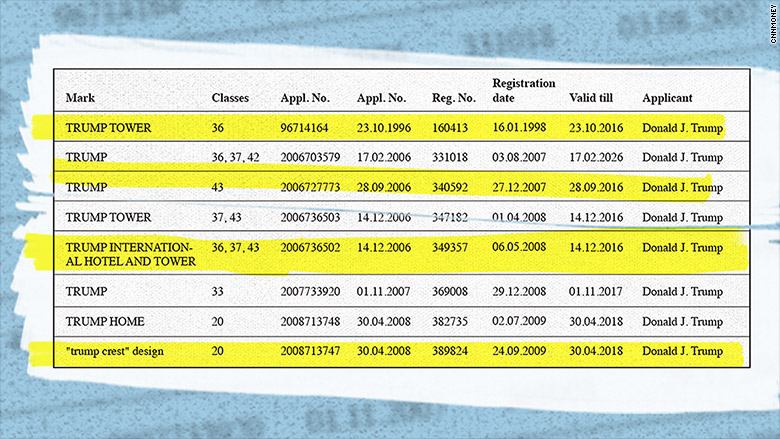 Trump's trademarks in Russia
These are a sign of how eager Trump has been to expand into Russia. In 1996, he filed to register "Trump Tower." In the last decade, he's also laid legal claim to "Trump," "Trump International Hotel and Tower," "Trump Home" and "the Trump crest design." CNNMoney obtained the records from the Russian intellectual property law firm Sojuzpatent, which he hired to file the trademarks in that country.
None of the real estate projects have come to life.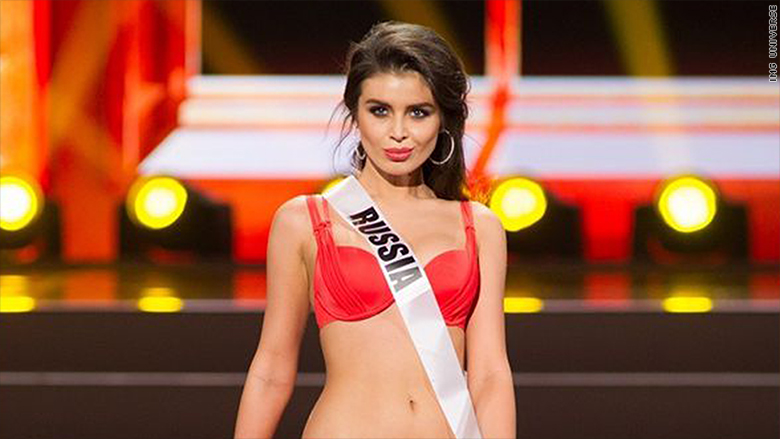 Miss Universe
Back when he still owned the pageant's parent company, Trump struck a $20 million deal to host the 2013 Miss Universe pageant in Moscow.
He invited Putin to the pageant, asking: "Do you think Putin will be going to The Miss Universe Pageant in November in Moscow - if so, will he become my new best friend?"
Putin didn't go.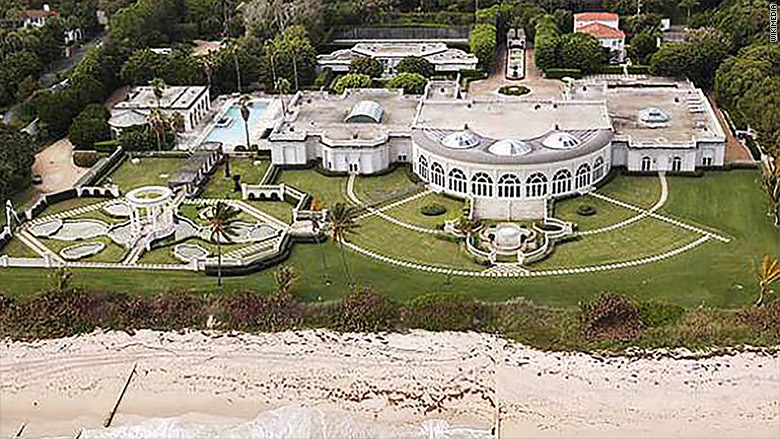 A home sale
In 2008, a Russian billionaire paid Trump $95 million for a Florida mansion. Trump made $54 million on the deal.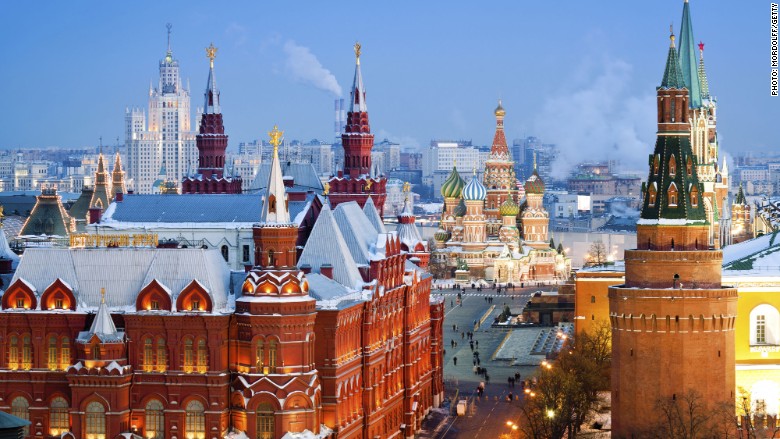 Trump Tower in Moscow? Nope.
Trump tried several times to build a signature Trump Tower in Moscow. It never worked out.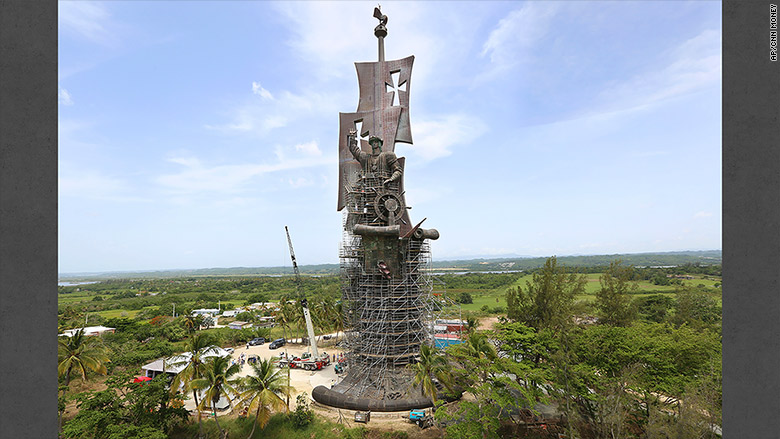 Russian statue in Manhattan? Nope.
In 1997, Trump agreed to have a Russian artist named Zurab Tsereteli build a massive, $40 million bronze Christopher Columbus -- larger than the Statue of Liberty. According to The New Yorker, the idea was to plop it down on Trump's development project in Manhattan's West Side. It ended up in Puerto Rico instead.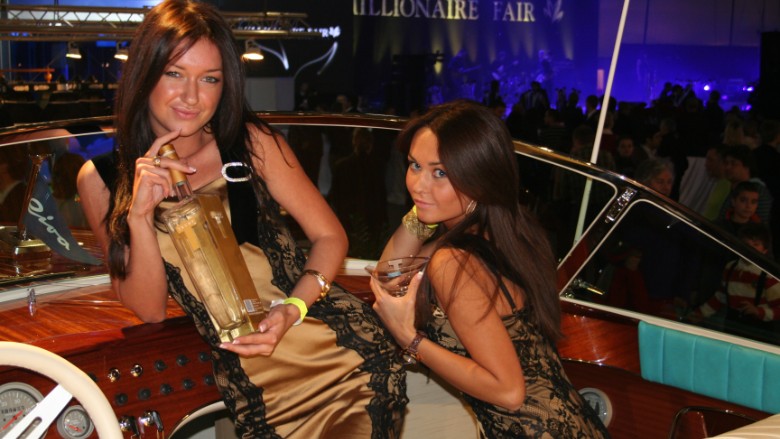 Trump Vodka in Russia? Meh.
This was a typical Trump deal. He put no money down, got to slap his name on a brand and claimed royalties. Drinks Americas Holdings (DKAM) actually made the stuff.
The company's former CEO told CNNMoney they didn't manage to make much headway into the Russian market. All they got was a single deal to sell 8,000 cases of vodka, a fraction of the 100,000 cases they sold worldwide.
The real value was the photo-op.
"If you can sell vodka made in the Netherlands to Russians in gold bottles with 'Trump' on them, and wealthy Russians think this is good vodka, this is a marketing coup," said Patrick Kenny, former CEO of Drinks Americas Holdings.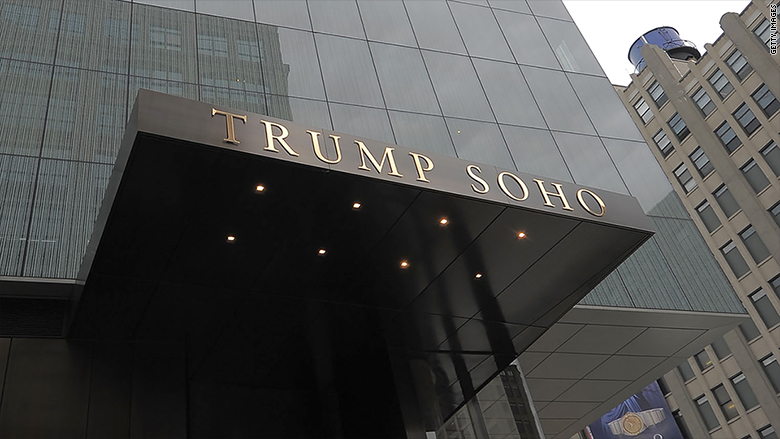 A deal with a shady Russian immigrant
Then there's a Russian ex-con named Felix Sater. He was an executive at the Bayrock Group, which licensed the Trump name to build the Trump SoHo New York and Trump Tower Fort Lauderdale.
Sater pleaded guilty to racketeering in 1998.
In a 2013 deposition for a lawsuit, Trump distanced himself from Sater.
"If he were sitting in the room right now, I really wouldn't know what he looked like," Trump said.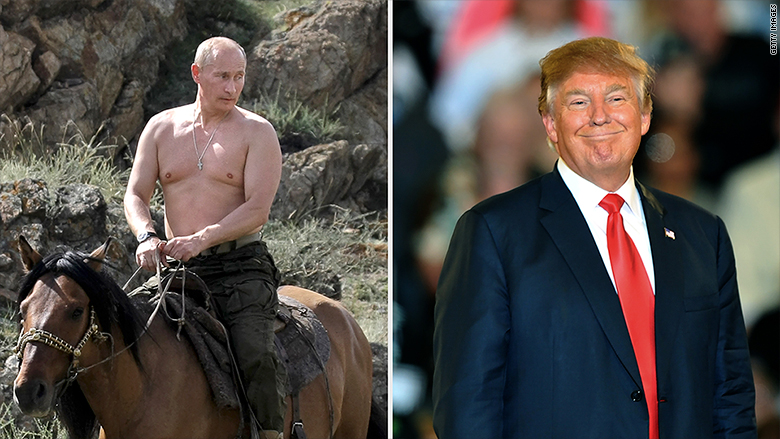 Trump's bromance with Putin
What's clear is his friendly view of Putin.
He praised Putin's 2013 op-ed in The New York Times warning the United States to not get involved in the Syrian conflict, which Trump called "a masterpiece for Russia and a disaster for the U.S."
He suggested this week he might accept Putin's annexation of Crimea from Ukraine. And on Thursday's episode of Fox and Friends he said that Putin is a "better leader" than Obama, "because Obama is not a leader so he's certainly doing a better job than Obama is, and that's all."
His latest jaw-dropping call to Putin came on Wednesday, when Trump publicly prodded the Russian government to hack Clinton to track down the government emails she deleted.
"Russia, if you're listening, I hope you find the 33,000 emails that are missing," he said at a press conference in Doral, Florida. Trump later said he was being sarcastic.
Trump's adviser
Trump's campaign manager also has a tangential tie to the Kremlin. Paul Manafort had advised Ukraine's ex-president Viktor Yanukovich when he was largely considered Russia's political puppet. Following a Ukraine revolt, Yanukovich fled to Russia.
CNN's Nelli Black, Sarah Jorgensen and David Shortell contributed to this story.
Correction: A previous version of this story said Sater pleaded guilty in 2009.