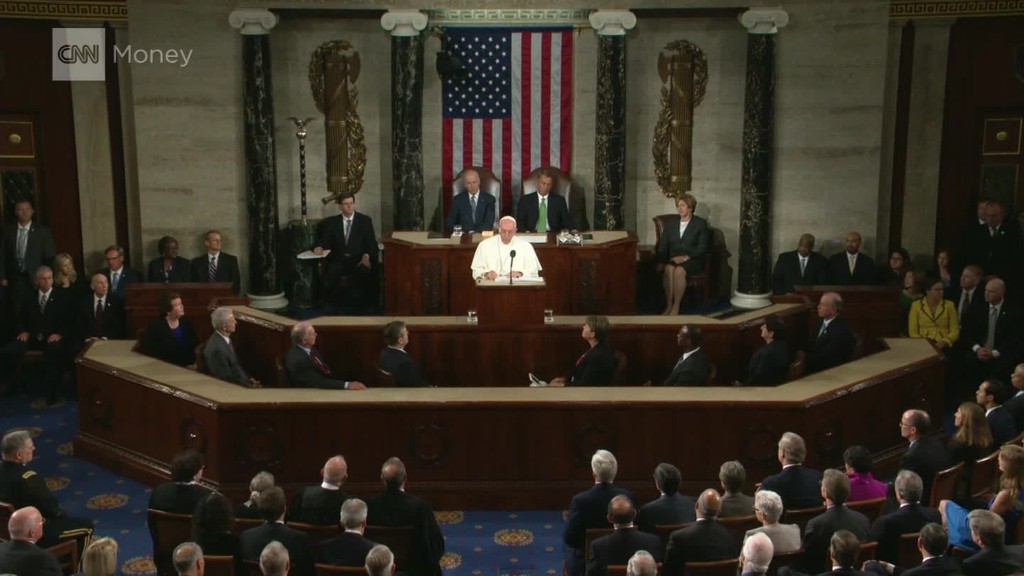 Pope Francis says the rise of terrorism is being fueled by the worship of money.
"Terrorism grows when there is no alternative, when at the center of the society is the God of Money, not the person, the man and woman, the family," he told reporters on a flight back to Rome after a visit to Poland.
"When the glory of creation and a man and woman has been thrown away and money has been replaced as its center, this is a terrorism against all of humanity."
There has been an accelerating pattern of attacks this year linked to ISIS in Europe and beyond -- from Turkey to Bangladesh, the United States to Indonesia.
According to IntelCenter, which tracks acts of terrorism, there has been a significant attack directed or inspired by ISIS every 84 hours since June 8 in cities outside the war zones of the Middle East and north Africa.
Addressing one of those attacks -- the slaying of a Catholic priest by radical Islamists in France last Tuesday -- Pope Francis said during his visit to Poland that "the world is at war," but he stressed it was not a war of religion.
"There is a war of interest, there is a war for money, a war for natural resources, a war to dominate people," he said on Wednesday. "Some might think it is war of religion. It is not. All religions want peace. Others want war."
Related: Pope Francis and Bernie Sanders want a 'moral economy'
Pope Francis has used numerous speeches and letters to attack the failings of the global economy.
-- Delia Gallagher in Rome contributed to this article.